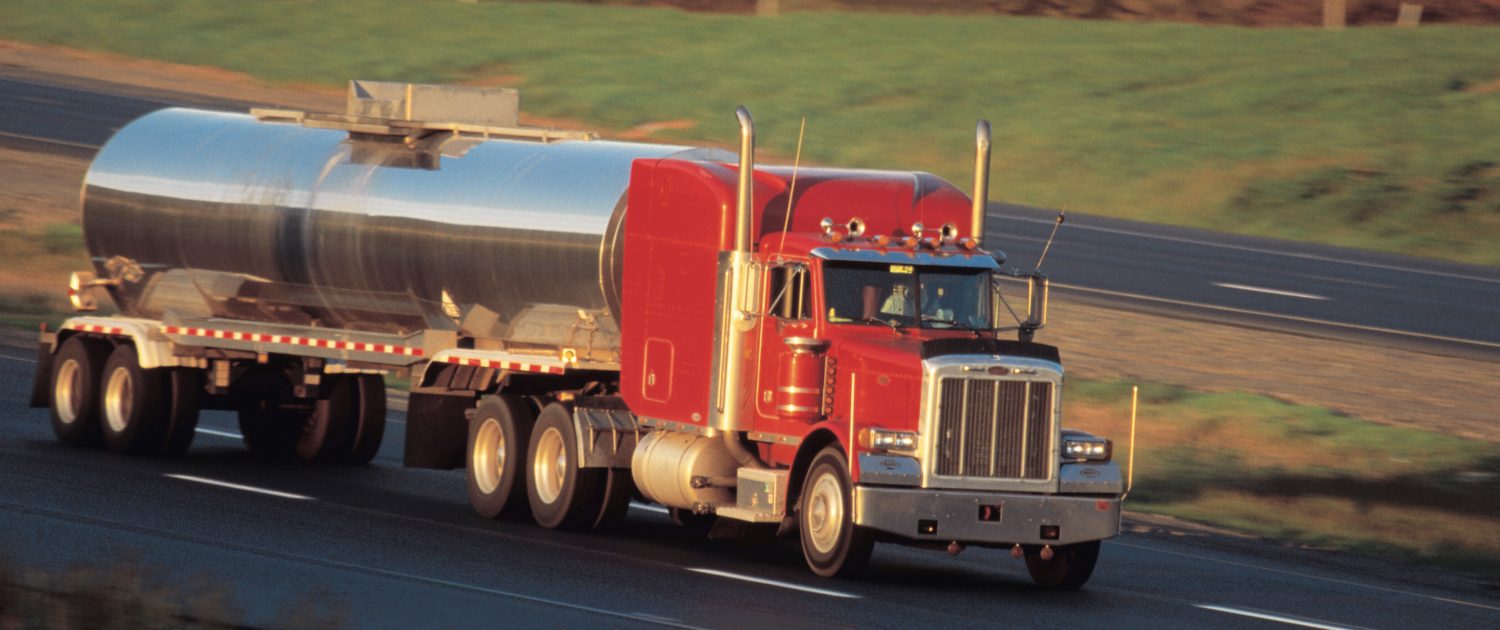 When someone says they're a truck driver, some people might think that's all there is to it. But if you're a driver, no matter if you're in your first year or a seasoned veteran, you know that there are many types of driving jobs. Today's spotlight is on being a tanker truck driver. What do drivers love about hauling tanker trucks? What would they change? Here's what you need to know if you're thinking about becoming a tanker truck driver.
The Pros
1. Good pay for the industry
Tanker truck drivers average $20.32/hour across the United States. That's higher than the average hourly wage for many other driving positions. As with any job, pay increases with endorsements and experience.
Some tanker truck drivers may have longer hours. The good news is that most of these jobs are also hourly. If you have a long run, you'll get paid for your time. 
The pay also depends on the material you haul. Hazmat driving typically earns more because of the experience required and extra job risks. 
2. Good benefits
Not all tankers drive Hazmat, but many do. Because being a tanker truck driver is considered slightly more dangerous than other types of CDL driving, the benefits are also better. Good health insurance, life insurance, and vacation days are all standard for tanker drivers. 
3. Typically short load/unload times
Loading and unloading a tanker truck is done with a big hose. While you might wait for hours to get your dry van or reefer unloaded, you're usually in and out in 15 – 20 minutes when unloading a tanker. Getting loaded usually takes around 45 minutes. 
4. Many drivers are home every night
Tanker truck jobs are typically regional or local hauls. Frequent home time is a huge perk of being a tanker truck driver. You get to spend more time with your family and stay closer to home while doing a job you love.
If home time is a priority for you, becoming a tanker truck driver might be a great way to be home every night or nearly every night. 
5. Can be no touch freight
As a Hazmat driver, you're often no touch. Frequently, your clients will take care of loading and unloading, so you don't have to worry about heavy loads or the liability of handling freight. You may still be hooking up hoses, but you won't have to tarp a load on a windy day.
The Cons:
1. Driving takes some adjustment time
When driving a tanker truck that isn't full to the top, there is room for your load to move when you start and stop. This is called "surge." Basically, if you slow down too quickly, the liquid in your load will be a little bit behind. A moment later, you might feel the liquid slam into the front of the tank. The force can be enough to slide your whole truck forward several feet! It's challenging at first, but most drivers say they adapt quickly and use safe driving habits.
2. Can be more dangerous than other hauls
If you're a tanker truck driver, there's a good chance you're hauling Hazmat. Whether that's chemicals, hot oil, gasoline, or something else, it does increase your risk.
Normal activities like checking your load and your driving time can be more dangerous.
Even if you're hauling food grade or other non-hazardous materials, climbing on top of a tanker truck in icy conditions can be dangerous.
3. Draws more attention from DOT 
While there aren't any studies that officially confirm this, some drivers report that Hazmat drivers tend to draw more attention from DOT. This also may depend on the reputation of the company you're driving for and the region you're driving in.
4. Safety equipment
If you're a hazmat driver, you will have a few extra safety requirements. A big one is the uniform you wear. If you're a tanker driver, you typically wear fire resistant coveralls and an H2 monitor as protection from toxic fumes.
If you live in a hot part of the country, it's not always comfortable, but it's a small price to pay to keep yourself a little safer.
During load and unload times, you will also wear safety glasses and a helmet with a face shield to reduce your risk. 
The Take Away
As with any job, there are pros and cons to being a tanker truck driver. If home time and good pay are a high priority, this might be the perfect job for you. There are extra risks for tanker truck drivers, but there are also specific rules to help drivers stay safe. Overall, most drivers who haul tanker trucks say they love it and are never going back.

Drive My Way matches you with a job based on your preferences like pay, home time, touch level, and more.
https://www.drivemyway.com/wp-content/uploads/2020/03/tanker-truck.png
1522
4000
Alayna Klco
https://www.drivemyway.com/wp-content/uploads/2022/03/Untitled-1-3.png
Alayna Klco
2023-03-17 09:00:24
2023-03-06 16:53:46
Pros and Cons of Being a Tanker Truck Driver