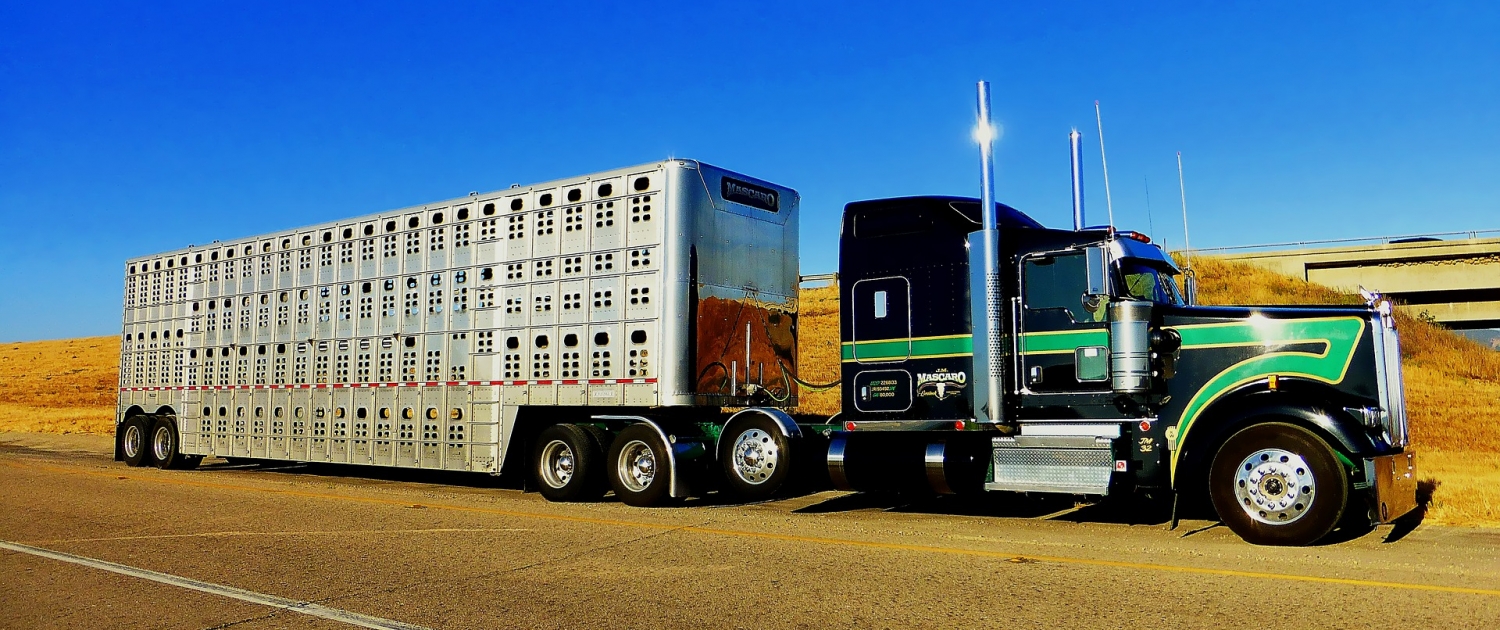 If you are a truck driver looking for a new haul, think about carrying livestock. This is a specialty niche for people with a lot of patience who don't mind the good, the bad, and the smelly of working with live animals. If you have experience on a farm or ranch and are considering trucking, hauling livestock could be a great fit. Hauling livestock has many similarities to other types of trucking, but there are also some big differences based on the type of freight. So, before you get started, here are a few things to keep in mind.
1. Types of Livestock Drivers Haul
When many people think of hauling livestock, there's a good chance that they think of cows or chickens. Cattle do make up the largest part of the livestock transportation industry, but livestock haulers can carry anything that is live freight. Some common loads are pigs, goats, sheep, and even bees. Some livestock haulers train to carry high-value livestock such as show horses. Drivers are working closely with the animals. So, it's common to see drivers with experience on a ranch or who have spent plenty of time in the livestock industry.
Animal care is a huge part of transporting livestock, and drivers take their jobs very seriously. Patience and attention to detail are huge for livestock haulers. As anyone who works with animals knows, getting frustrated with them rarely makes things go faster. It will only stress the livestock. Livestock drivers also need to be patient behind the wheel and drive defensively. Harsh stops or turns can easily injure or stress livestock. Regulations for carrying livestock vary somewhat by state. So, drivers must be detail-oriented to ensure compliance for every load. 
2. A Whole New World of "Touch Freight" and Cleanup
Hauling livestock is unlike any other type of freight for a lot of reasons. One of the big ones? Well, let's just say that sanitation is incredibly important, and cleaning out a livestock trailer is a little different than cleaning out your trailer after a dry van or reefer load. Drivers must completely sanitize trailers after every load or they could infect the livestock in their next load. 
We talked to Dustin, a cattle hauler and co-owner of Nesbitt Transportation, and asked him if he had any advice for drivers considering hauling livestock. He shared this:
"Someone who is going into hauling cattle needs to be patient. It's not like driving freight. You need to give yourself extra time around other vehicles because it actually takes longer to stop because it's a live load. Also need to be patient with the animals and have your head on a swivel—always protect yourself. Cattle's attitudes can change in a split second and go from cooperating to they want to kill you so always keep your eyes on the animals when loading and unloading." 
Agfax adds several additional tips for transporting cattle. According to their website, a thorough pre-trip inspection is even more important for livestock haulers. Delays for maintenance or repairs can cause extra stress on the animals, especially if there are heat or chill concerns. Agfax also recommends that drivers master livestock sorting. Within any type of livestock haul, drivers should transport similar animals together. For example, large cows should be transported with other large cows, not cows that are small or weak.
3. Livestock Truck Drivers Earn More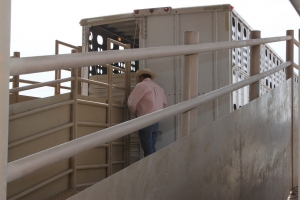 While livestock haulers often have to meet specific requirements beyond a typical CDL driver, they are also well compensated for their work. Livestock haulers are typically considered specialty hauler, so pay is increased. That said, these drivers earn higher pay for good reason!
Livestock haulers must maintain additional certifications that show their understanding of the risks of hauling live animals. In addition, owner operators will need to purchase specific equipment. The type of trailer that drivers need depends on the type of animals and the distance of the haul. No matter the exact specialty, that equipment is not cheap.
In addition to the cost of equipment, livestock hauling takes time and doesn't allow for shortcuts. For example, biosecurity is ultimately the truck driver's responsibility, and each buyer or seller may have their own protocols. Sanitation includes disinfecting the trailer but also guarding against cross-contamination from the driver. Livestock haulers must maintain sanitary practices when moving between locations or loading and unloading livestock so they don't transmit infection. This might seem like too much hassle for some drivers, but for livestock haulers, it's all part of a day's work.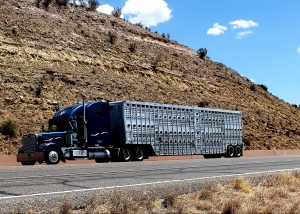 Find a Livestock Truck Driver Job
We match you with a job based on your professional qualifications and personal lifestyle preferences. Create a free driver profile with Drive My Way to receive your job matches.
https://www.drivemyway.com/wp-content/uploads/2021/01/truck-3492157_1920.jpg
1080
1920
Alayna Klco
https://www.drivemyway.com/wp-content/uploads/2022/03/Untitled-1-3.png
Alayna Klco
2021-01-13 16:41:51
2021-01-13 16:41:51
Hauling Livestock: 3 Things to Know