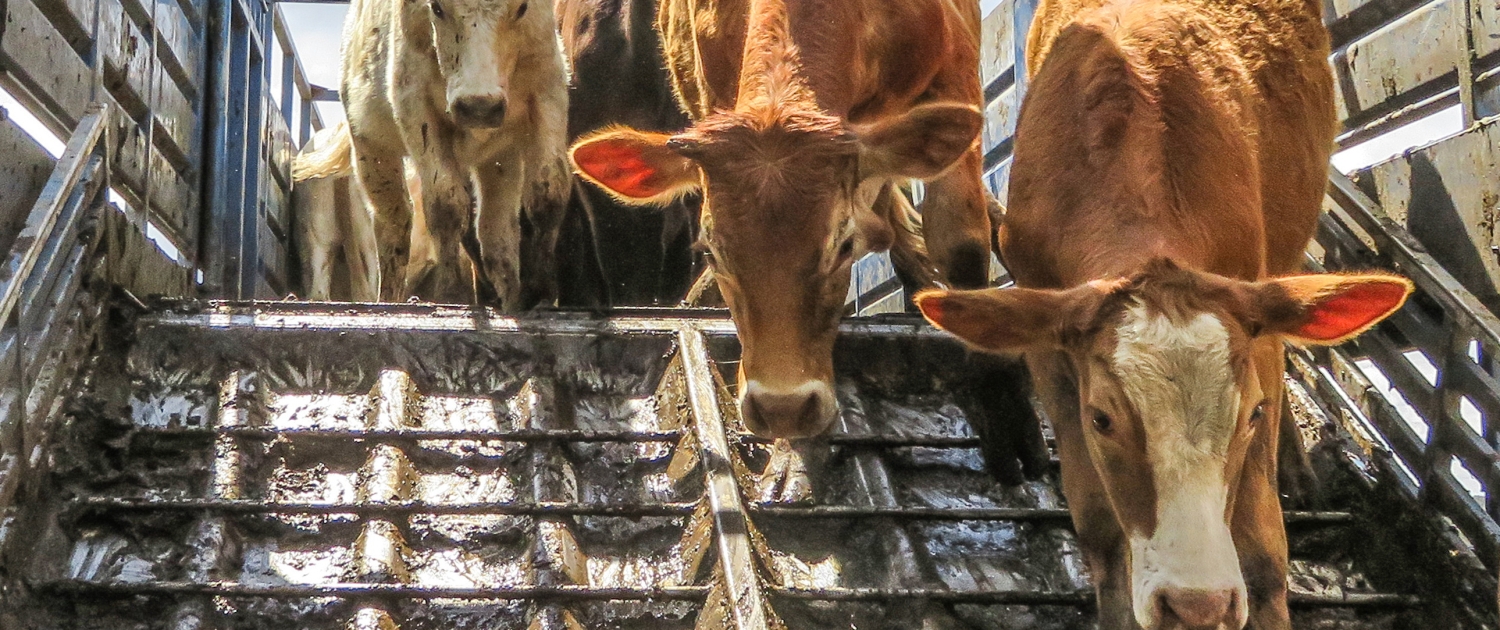 If you're a truck driver looking for a new haul, you may (or may not have) considered hauling livestock. There's a lot of notions out there about what working with livestock is and isn't. That's why we talked to a livestock hauler who told us what the job is really like and gave some tips for people considering this line of work. So, if you're curious about hauling livestock, here are 3 things to know.
1. Types of Livestock Drivers Haul

When many people think of hauling livestock, there's a good chance that they think of cows or pigs. While those animals do make up the largest part of the livestock transportation industry, livestock haulers can carry anything that is live freight. This can mean chickens, goats, sheep, and even bees. There are even some livestock haulers who carry high-value livestock such as show horses.  
Patience and attention to detail while loading and unloading the animals are two huge traits that good livestock haulers must have. As anyone who works with animals knows, getting frustrated with them rarely makes things go faster. It will only stress the livestock and in turn, make you more stressed.  
Livestock drivers also need to be patient behind the wheel and drive defensively. Harsh stops or turns can easily stress or injure livestock. Regulations for carrying livestock vary somewhat by state, so drivers must be detail-oriented to ensure compliance for every load. 
2. A Whole New World of "Touch Freight" and Cleanup

For livestock hauling, sanitation is incredibly important. Livestock haulers must maintain sanitary practices when moving between locations or loading and unloading livestock so they don't transmit infection. This might seem like too much hassle for some drivers, but for livestock haulers, it's all part of a day's work. 
We talked to Dustin, a cattle hauler and co-owner of Nesbitt Transportation, and asked him if he had any advice for drivers considering hauling livestock. He shared this, 
"Someone who is going into hauling cattle needs to be patient. It's not like driving freight. You need to give yourself extra time around other vehicles because it takes longer to stop with a live load.

You also need to be patient with the animals and have your head on a swivel—always protect yourself. Cattle's attitudes can change in a split second and go from cooperating to wanting to kill you, so always keep your eyes on the animals when loading and unloading."
Agfax adds several additional tips for transporting cattle. According to their website, a thorough pre-trip inspection is even more important for livestock haulers. Delays for maintenance or repairs can cause extra stress on the animals, especially if there are heat or chill concerns.  
They also recommend that drivers master livestock sorting. Within any type of livestock haul, drivers should transport similar animals together. For example, large cows should be transported with other large cows, not with calves or cows that are small or weak. If you do have to transport different animals together, it's best to use a gate to separate them.  
3. Livestock Truck Drivers Earn More

While livestock haulers often have to meet specific requirements beyond a typical CDL driver, they are also well compensated for their work. Livestock haulers are considered specialty haulers, so their pay is increased. That said, these drivers earn higher pay for good reason. 
Livestock haulers must maintain additional certifications that show their understanding of the risks of hauling live animals. In addition, owner operators will need to purchase specific equipment. The type of trailer that drivers need depends on the type of animals and the distance of the haul. No matter the exact specialty, that equipment is not cheap. 
Livestock hauling is a specialty niche for people with a lot of patience who don't mind the good, the bad, and the smelly of working with live animals. This makes it a good fit if you're a truck driver who has experience working on a farm or ranch or you're simply looking for a new challenge in trucking. 

Drive My Way matches you with a job based on your preferences like pay, home time, touch level, and more.
https://www.drivemyway.com/wp-content/uploads/2021/01/AdobeStock_513866677-scaled.jpeg
1428
2048
Alayna Klco
https://www.drivemyway.com/wp-content/uploads/2022/03/Untitled-1-3.png
Alayna Klco
2022-10-13 11:20:51
2022-10-13 15:29:08
Hauling Livestock: 3 Things to Know