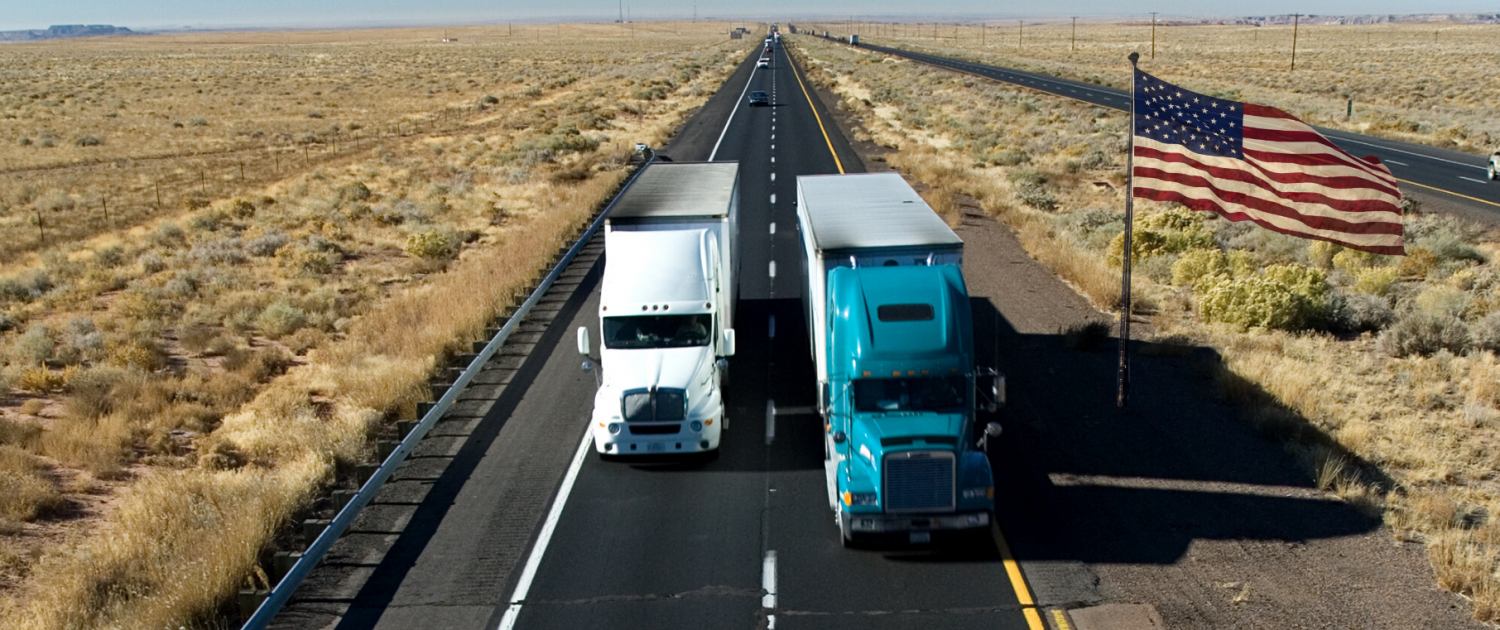 Truckers move America. Last September, we wrote a piece called, "Imagine a World Without Trucking." Well, because of the coronavirus, a lot of the United States is grinding to a halt or trying to change gears to work remotely. Thankfully, there's one group who isn't slowing down. Truckers, this is for you. 
From the bottom of our hearts, THANK YOU TRUCKERS!
We've been with you through job changes when many people didn't recognize your value. Now, the truth is even more clear—America runs on truckers. From groceries, to medical supplies, to clean water and so much more. We couldn't keep going without you. Thank you, truckers.
As you put in long hours on the road, here are a few things to help you keep going.  
Finding Food
There is no single list of restaurants that are staying open, but Feed the Truckers has a good list started. If you're looking for a hot meal on the road, try a Texas Roadhouse or one of these local joints. They'll bring a takeout order to your truck. Many fast food chains are also allowing drivers to walk through their drive thru window. 
Major truck stops are also doing their part. TA/Petro is still allowing you to reserve showers and place take out orders from Iron Skillets. Pilot/Flying J also has showers and laundry open and all restaurants are available for take out. Love's travel stops will keep their stores and facilities open, but food is only available as a drive through/carry out order. 
Many local restaurants have also taken to social media to offer parking, restrooms, and food to drivers. The Facebook Page Trucker's has a lot of offers for help coming in from all parts of the country. From coast to coast, Americans are stepping up to help the drivers who are helping us. 
What food should drivers be eating?
We also spoke to Kristin Kirkpatrick, a nutritionist who has appeared on Dr. Oz and The Today Show. She shares advice for the best food and snacks for truck drivers during COVID-19.
Keeping the Cab Clean
Your cab is your house. Many Americans are on stay at home orders, but your home is cruising the highway at 65 mph. Make sure you have what you need in your truck. To protect yourself from coronavirus as much as possible, take a few extra cleanliness measures.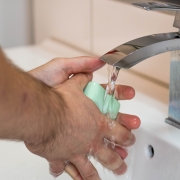 1. Wash your hands (the best one we heard was to "wash 'em like you were cutting jalapenos and have to change your contact lens!")
2. Cover coughs and sneezes with your elbow (because no one touches their face with their elbow)
3. Avoid contact with others or stay 6' apart whenever possible
4. Clean & disinfect frequently touched surfaces, especially if you're slip seating. 
Get some gloves and clorox wipes and make sure you clean steering wheels, seats, dashboard, shifter knobs, grab handles, CB microphones, cell phones, ELD screens and buttons, keys, clipboards, tables, doorknobs, light switches, counter tops, cups, desks, keyboards, toilets, faucets, and sinks.
HOS & COVID-19 Relief Loads
Truck drivers are operating under a Declaration of Emergency. That means hours of service regulations are waived. Since the HOS are not in effect, FMCSA does not require drivers to maintain a logbook. If you are keeping records with an ELD, you can make a note in the record to show that you were driving under the emergency declaration or record the time as "authorized personal use" which you will then need to note as emergency declaration drive time. Your employer may also have a specific policy. The FMCSA has a good FAQ section on what are essential loads and other common questions. Truckinginfo also has answers to common driver questions. 
What if I'm Actually Losing Loads?
Your current work depends on the loads you usually carry. While some truck drivers are working around the clock, others were unfortunately displaced due to the Coronavirus.
If you have been displaced from your job, we have resources to help you navigate the transition. Drive My Way can help you find a new trucking job that matches everything you're looking for.
We match truck drivers to jobs based on professional qualifications and personal lifestyle preferences. Search our jobs or give us a call at 800-411-5840. We'll help you get back on the road.
STAY UPDATED ON INDUSTRY TRENDS AND BEST PRACTICES
Join our community of over 150,000 drivers who receive our updates.


https://www.drivemyway.com/wp-content/uploads/2020/03/america-runs-on-truckers-1.png
761
2000
Alayna Klco
https://www.drivemyway.com/wp-content/uploads/2022/03/Untitled-1-3.png
Alayna Klco
2020-03-25 14:10:01
2020-03-31 14:45:49
Thank You Truckers! You're the Real Coronavirus Heroes