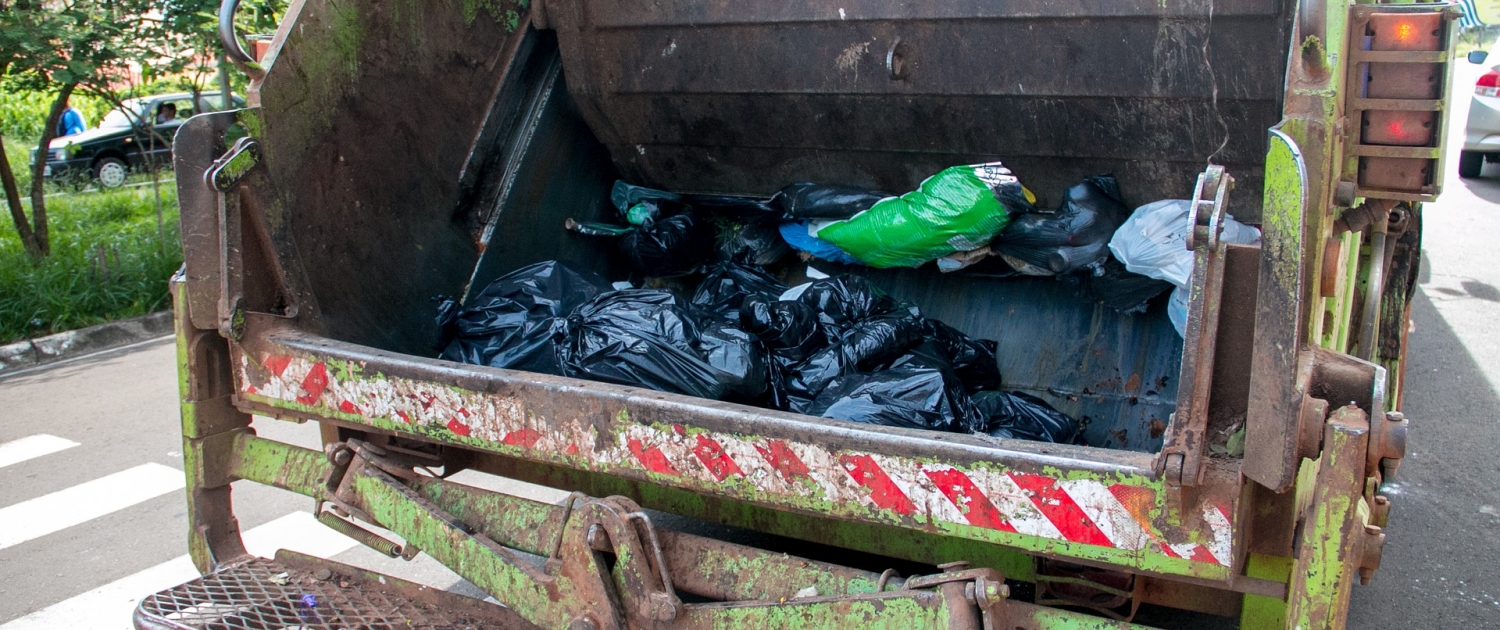 Garbage truck driver jobs can be a great fit for new drivers and experienced drivers alike. These jobs are typically local, so drivers get regular home time. They're also great for drivers who like to stay on the move throughout their day. Garbage truck jobs often require some physical labor. As with many trucking jobs, it can be easy to find a garbage truck driving job, but hard to find a good one. Here's what you need to know to find the best garbage truck driver jobs.
1. Know the Lingo
Residential:

Residential garbage truck drivers are the ones you see in your neighborhood if you live in an urban area. These drivers are responsible for picking up cans from individual residences. 

Commercial:

These drivers are the opposite of Residential garbage truck drivers. Commercial drivers pick up waste from businesses or apartment complexes. 
2. A Day in the Life
Garbage truck driver jobs can be quite different from other CDL jobs. Most of these positions are local, so drivers will stay within a relatively close radius. Typically, drivers are home nightly. That said, hours are not always consistent, so a garbage truck driver may find that their schedule does change at times. Another important thing to decide before you take a new job is what level of touch you prefer. Most garbage truck driver jobs call for a high level of touch, and there is usually manual labor required. If you like to be active, this job will keep you moving!
We talked to Kevin, a garbage truck driver for EZ Pack, and asked him if he had any suggestions for other drivers looking for a garbage truck driver job. He shared his perspective with Drive My Way.
"Well I guess everyone is always looking for a good driver with a clean CDL. So if you have those key ingredients you're bound for success anywhere. Good perks and benefits if you find the right place, they're out there, if you're willing to work for it," shared Kevin.
Commercial garbage truck drivers usually work in urban environments, so if city driving isn't for you, think twice about this job! Similarly, many garbage truck driver jobs are for residential positions. That means that drivers need to be comfortable maneuvering in tight streets. In addition, because there are a lot of jobs in residential areas, some drivers may have a higher level of interpersonal engagement than in other local positions. 
3. How are Dump Truck Jobs Different?
If you are taking a job as a dump truck driver early in your CDL career, there are a few things to consider. This type of job can be a great way to get started in trucking, BUT you should know that not all employers consider this type of work good experience for other CDL jobs. Also, if you find yourself thinking that garbage truck driver jobs are an easy way to get started in trucking, that's not necessarily the case! These trucks have a higher center of gravity than many other types of trucks, so it takes skill and experience to avoid incidents. Dump trucks are often considered more dangerous than other types of CDL work.
4. How To Become A Garbage Truck Driver
Once you've decided that this is the job for you, there are a few things you'll need to get started. First, get your CDL A or B license. Some companies will accept either, and deciding between the two licenses will depend a lot on your plans for the future. If you want to drive dry van, tanker, reefer, or other similar jobs, a CDL A is more flexible. Some employers also value mechanical experience. While it may not be the main part of your job, a driver who can fix machines can be valuable. 
If you want to drive dry van, tanker, reefer, or other similar jobs, a CDL A is more flexible.
In addition to the technical requirements, there are some personal attributes that are helpful for garbage truck driver jobs. Often, driving a garbage truck requires a high level of physical fitness, so it's helpful to be in good physical condition so you don't strain or injure yourself. Also, it's important that you like to be outside and are willing to work in different weather conditions. When you're ready to make your next job change, check out Drive My Way to find companies hiring near you who are a good fit for your lifestyle and job preferences.
5. What Questions Should I Ask Employers?
Any time you prepare for a CDL job change, there are a few important questions to ask. These questions will help you find the best garbage truck driver jobs for you at a reliable company. Before you even talk to the company, do your research on compensation, hours, and benefits.
If a company meets your needs, get in touch. Otherwise, stay away and move on to the next company. If possible, ask to speak with a current company driver to get their perspective. 
For garbage truck jobs, ask a recruiter about your route. Then, find out whether you will be working with a partner or solo. Equipment also plays a particularly big role for garbage truck drivers. Older truck models may not have the same grabbing hooks and may require more manual labor than newer models. Similarly, what level of touch can you expect? As you finish your conversation, make sure to ask about opportunities for advancement. You may not be looking for a career move right now, but you may be looking for a promotion in the future.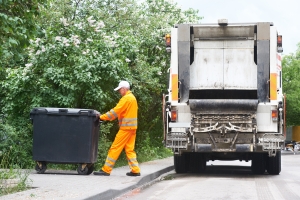 Find a Garbage Truck Driver Job
We match you with a job based on your professional qualifications and personal lifestyle preferences. Create a free driver profile with Drive My Way to receive your job matches.
https://www.drivemyway.com/wp-content/uploads/2021/01/trash-2497061_1920.jpg
1280
1920
Alayna Klco
https://www.drivemyway.com/wp-content/uploads/2022/03/Untitled-1-3.png
Alayna Klco
2021-01-12 13:27:08
2021-01-12 13:27:08
5 Tips for Finding the Best Garbage Truck Driver Jobs