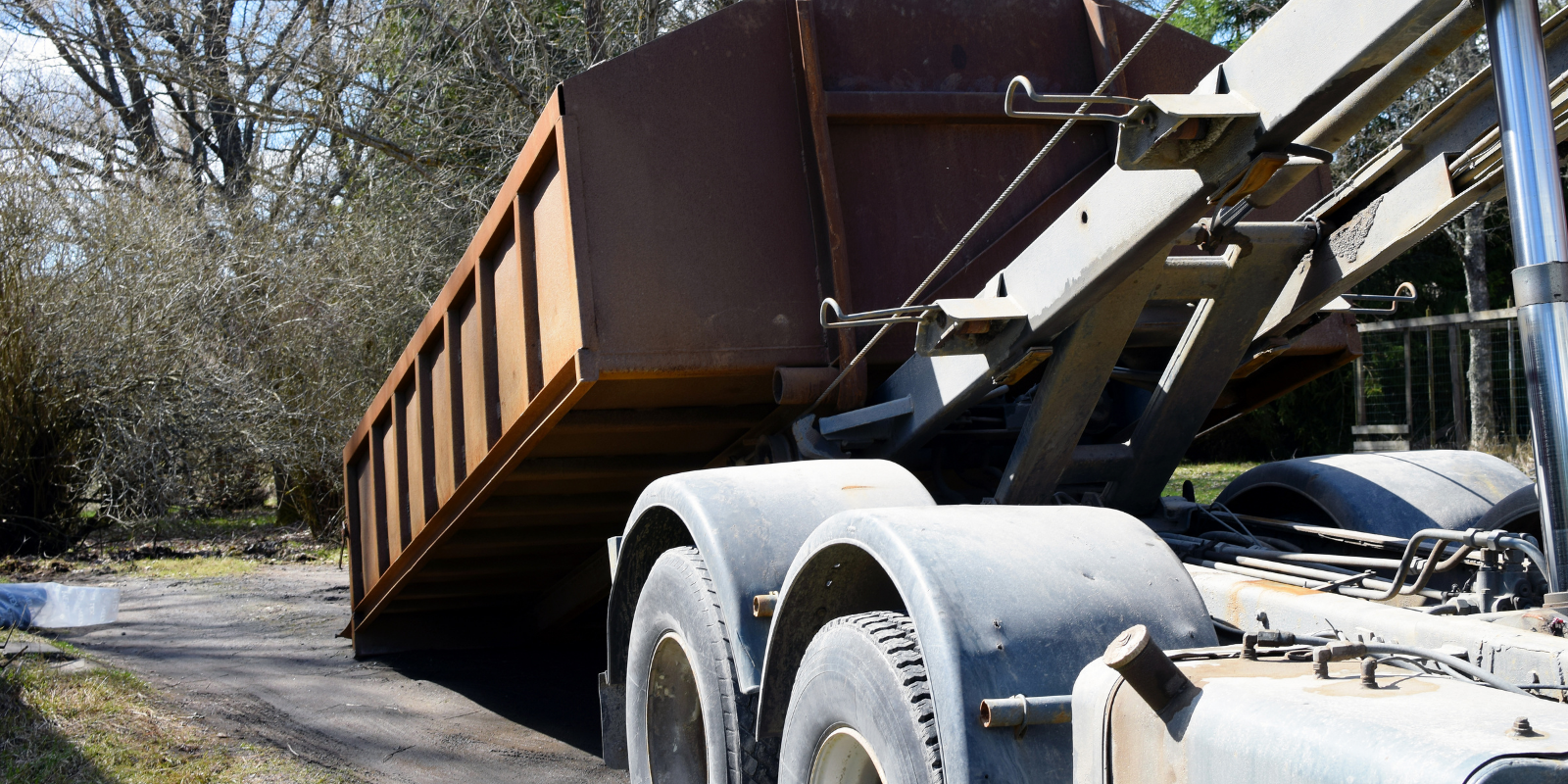 Even if you're not a roll off truck driver, there's a good chance you've seen these trucks hard at work. Roll off truck drivers typically handle equipment like dumpsters and usually work local or regional routes. If you think this might be the job for you, keep reading to find out what a day in the life of a roll off truck driver is like. 
Getting to Know the Equipment
Roll Off trucking jobs have a few special requirements. The first is tarping. Like many flatbed jobs, a lot of roll off jobs require tarping, and the amount of physical labor will depend on the company. Some trucks have automatic tarping systems, so the amount of physical work is relatively low. Others require manual tarping. 
Roll off drivers will also usually use a hook or cable system to lift and lower their haul. When loading, you might feel your front wheels lift off the ground. It can be unnerving at first, but it's actually pretty common. Front wheel lift is not a sign of problems, it just means that your weight distribution is shifted toward the back of your truck. After a few loads, you'll barely notice the lift. 
Pay and Hours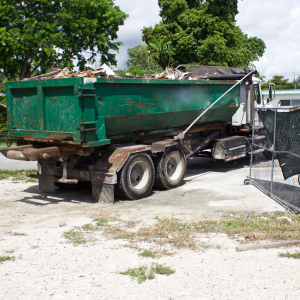 Most companies that are looking for a roll off truck driver are hiring for local or regional jobs right now. That can bring a lot of benefits in terms of schedule and home time. Like many other local jobs, it does mean that the pay is lower than a typical OTR position. Pay for a roll off truck driver will vary a little based on where you are geographically, your experience, and your company.
Job demand for roll off trucking is expected to grow 5% between 2018 and 2028, so a career as a roll off truck driver has good job security. 
As a roll off truck driver, your schedule will likely include long shifts. Many drivers work 10-12 hour shifts and often start early in the morning. Because a lot of roll off drivers are paid hourly, overtime pay can add a big bonus to your paycheck. Some companies look for drivers for only Monday through Friday shifts and others require evenings and/or weekends. If you want a specific schedule, make sure you ask the recruiter what the company has to offer.
Job Requirements
For a roll off truck driver position, you will need a CDL license. But, whether you need a CDL A or CDL B license depends on the job. Many companies prefer that drivers have at least a few years of CDL driving experience before taking a roll off position. That said, some places will hire new drivers. You'll just need to look a little harder. 
Good driving and a patient personality are very important for roll off truck drivers.
Because roll off truckers frequently spend a lot of time in cities, traffic can play a big role in your day. Good driving and a patient personality are key. There are also likely to be frequent obstacles or distractions on the road or when making deliveries or pickups. These can be safety hazards for drivers who aren't paying attention, so roll off drivers need to be particularly alert to their surroundings. 
A Day on the Job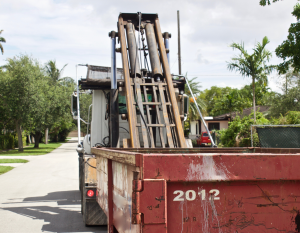 So what a day in life actually look like? To start, roll off drivers, like all CDL drivers, do a pre-trip inspection. Often, drivers will have multiple sites for drop off and pick up. A dispatcher will be sharing route information throughout the day either on a CB or an iPad. Drivers who haul dumpsters will typically make trips to some type of waste or disposal site to unload throughout the day.
Roll off truck drivers get to see a lot of different places and meet a lot of different people on the job. Depending on the company and the position, there may be some direct customer interaction. That could include employees at a disposal site or homeowners at private houses if you're delivering a temporary dumpster to a residential address. A typical day ends with returning to the yard and a post-trip inspection.

Find a Roll Off Truck Driver Job
We match you with a job based on your personal preferences and qualifications.
https://www.drivemyway.com/wp-content/uploads/2020/11/cooler-19.png
2160
2160
Alayna Klco
https://www.drivemyway.com/wp-content/uploads/2022/03/Untitled-1-3.png
Alayna Klco
2020-11-11 12:44:35
2020-11-11 12:44:35
What It's Like to Be a Roll Off Truck Driver