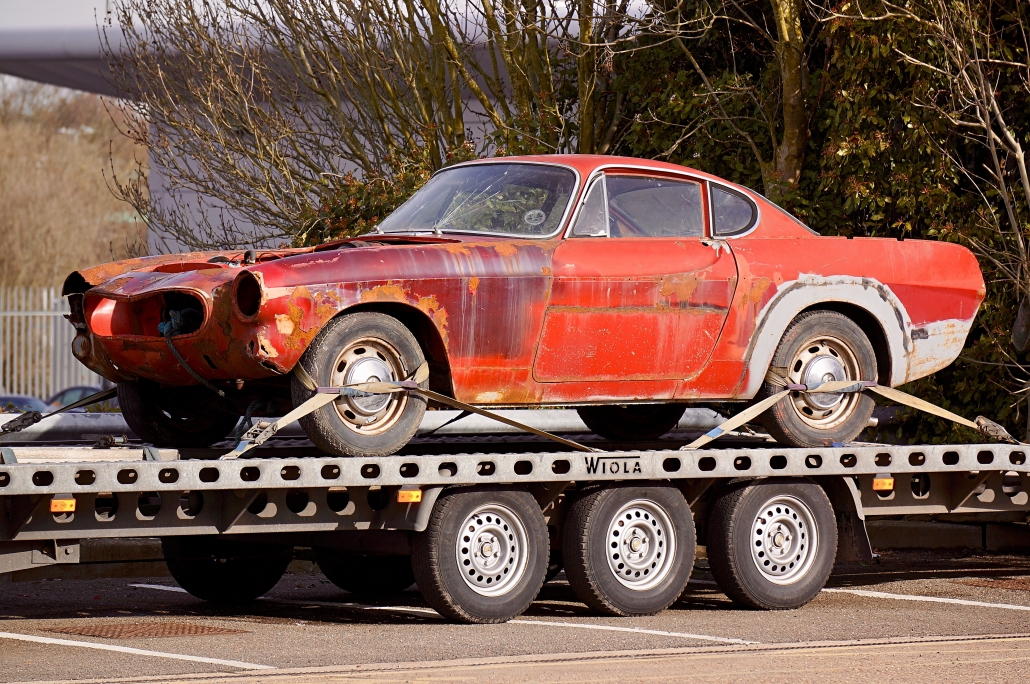 If you're a truck driver looking for a challenge, some might say flatbed drivers have the most challenging jobs over the road. Others might even say it is the most dangerous trucking gig out there. But if you're up for the adventure, flatbed trucking can be a great job. So, when thinking about becoming a flatbed truck driver, here are a few things to know before deciding.
1. Flatbed Driving: The Basics
Let's start with the basics: to drive a flatbed truck, you need to have a CDL license. In most cases, that requires a Class A or B license. Once you have the license, companies hiring flatbed drivers typically prefer flatbed experience to get started, so finding a company that provides training would be helpful.
Flatbed drivers are in high demand and because of this, pay is typically more competitive than other driving jobs. The high demand for flatbed drivers is likely directly linked to the skills required to be a successful flatbed driver. Unlike dry van or reefer jobs, flatbed jobs often require more physical work to safely secure the loads with tarps.
We talked to Marian Kulostak, a flatbed driver, and he shared his advice:
"Take your time, do it right the first time. Speed will come with experience. Ask questions, observe others, and then ask more questions!" shared Marian.
Learning how to become a successful flatbed driver takes time as well as experience on the job. Finding other drivers who are willing to help you learn and answer your questions is key to succeeding quicker.
2. Securing Your Cargo is Key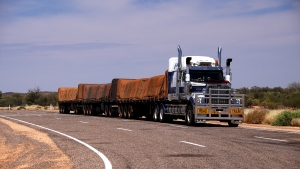 Oversized Loads
While all flatbed drivers typically need to learn how to secure their load, hauling oversized freight requires even more skill. These flatbed drivers carry unusually shaped freight that does not fit inside the confines of a standard sized trailer. As such, these loads need plenty of support to keep them secure. Check out the handbook from the FMCSA to cover all of the topics of cargo securement.
Conestoga Trailers
Some flatbed drivers will have a conestoga trailer instead of a typical flatbed trailer. These trucks are unique and often make loading, unloading, and securing much more convenient for the driver as well as provide shelter for your freight without the need of manual tarping.
Weather Conditions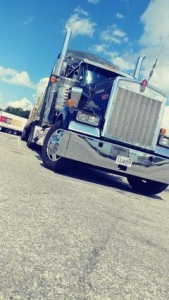 Not only do the loads need to be secured, but flatbed drivers also need to make sure freight is protected from weather conditions. We talked to Brittney Mills, an experienced flatbed driver, and she shared her advice:
"Always check your securement. If you think you have enough straps or chains, add one or two more. You can never be too safe. Make sure your tarps are tight, loose tarps can cause it to rip or your load to get wet," shared Brittney.
Securing freight during inclement weather not only protects the load, but it also protects other drivers on the road. Without this extra precaution, the tarps could fly up while driving, causing a major distraction and hazard to other drivers.
3. Additional Safety Tips
When it comes to loading, unloading, and securing, following specific safety tips is essential. It is highly recommended that drivers avoid attending to freight while on the side of the roadway. Taking time to secure loads while at a truck stop or in a parking lot will provide flatbed drivers with a much safer environment.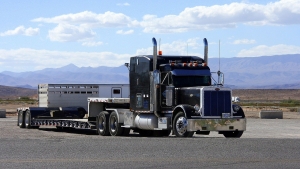 In addition, wearing the right clothes as a flatbed driver is also key. Investing in shoes with a good, no-slip grip will be helpful, especially during rain or snow. Having something that covers your clothes can also be helpful, especially when loading and unloading freight that potentially has mud or other elements covering it.
Overall, flatbed drivers are one-of-a-kind and demand a very specific set of skills. Mastering these will not only allow drivers to flourish in the area, but also start to stand out from the crowd of other drivers.

Find a Flatbed Truck Driving Job
Drive My Way has partnered with trucking companies nationwide who are actively hiring flatbed truck drivers for their open positions. Create a free driver profile to be matched to jobs that meet your needs.
https://www.drivemyway.com/wp-content/uploads/2020/06/pexels-mike-943930.jpg
997
1500
Alayna Klco
https://www.drivemyway.com/wp-content/uploads/2022/03/Untitled-1-3.png
Alayna Klco
2020-06-24 12:16:00
2021-08-12 18:43:19
3 Tips to Know as a Flatbed Driver