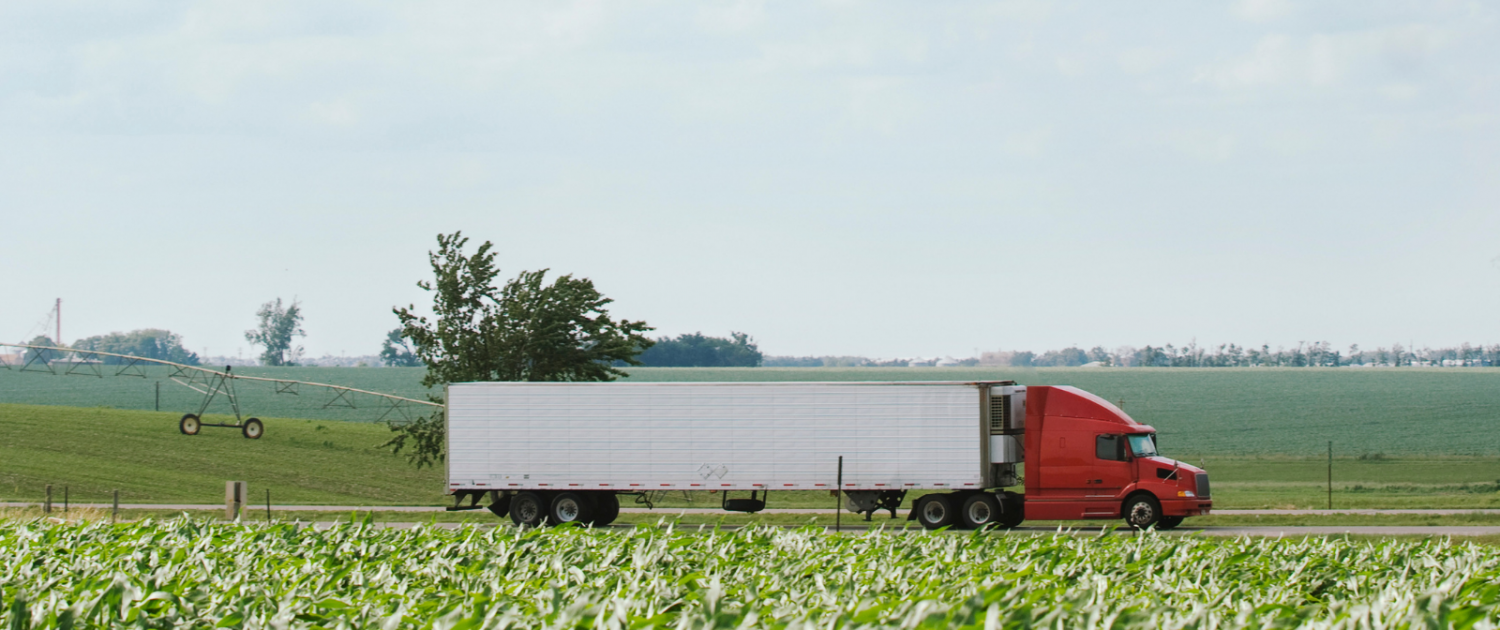 When deciding what type of freight is best for you, there's a lot to think about. As a driver, you're probably looking for good pay, home time, and job availability. Seems simple, but there's a lot that can go into that decision. Not all types of trucking are for everyone. Choose something that meets your needs and is a good fit for your lifestyle. Otherwise, you're going to be looking for a new job all over again all too soon. When you think about the type of freight you want to haul, these are a few things to help make your decision.
Making the Right Decision
Your Lifestyle
One of the most important things to consider when you are trying to decide on a type of freight is your lifestyle. Choose a job that fits YOU. That includes pay. If a job doesn't pay well enough to support you and your family, you probably won't stay very long. Home time is another "must-have" for most drivers. Some drivers are die-hard OTR fans and like nothing better than weeks on the road. Other drivers need home time every night to tuck their kids into bed. 
There are jobs out there for every type of trucker, so decide what works best for you, and look for jobs that meet your bottom line expectations.
The final lifestyle question has to do with how you spend your time on the job. Do you want to be driving most of the time or have a variety of non-driving related tasks mixed in? There are jobs out there for every type of trucker, so decide what works best for you.
Company Type
Once you make some big decisions about lifestyle and narrow down your list, consider company type. Do you want to work for a large carrier or a small carrier? Small carriers are more likely to give you that "family feel," but freight may be less consistent depending on their specialty. On the other hand, large companies usually have higher freight volumes, but you might not feel as personally connected to your team.
Along with company size, consider haul type. Would you prefer a company that always carries the same thing or do you like a little variety in your life? Similarly, do you want to always work with the same customers? Consider looking for a dedicated route. Also, there are some local routes where you can get to know your customers the same way. 
Experience and Endorsements
At the end of the day, there's a job for every driver, but not every driver is a good fit for every job. Experience and endorsements are two big deciding factors. Some jobs typically go to drivers with more experience. For example, most drivers who haul over-dimensional loads have at least 10 years of experience under their belt. 
Endorsements can also make a big difference. Some jobs "require" specific endorsements while others "prefer" them. Endorsements verify your training in a specific area, but they are also a sign to the employer that you were willing to invest in yourself to take on new responsibilities. If you identify a type of freight that is a great fit for you, find out if you have the right endorsements. If not, consider whether it's worth getting additional training right now. 
A few of the most common endorsements for CDL A and CDL B drivers are:
Types of Freight to Consider 
1. Dry Van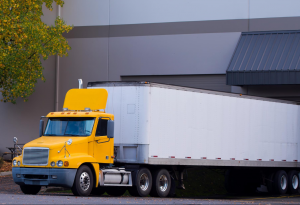 Many truck drivers start out learning to drive Dry Van. Dry Van drivers usually carry dry goods and a wide variety of non-perishable freight in 53' trailers. Many Dry Van positions are over the road or regional. Drivers who want to drive Dry Van will have a wide range of companies to choose from. With so many companies to choose from, read job descriptions carefully to make sure the job fits your pay and home time needs.
Endorsements: Many Dry Van positions do not require endorsements, but some specialized loads may require Hazmat or Doubles and Triples endorsements.
Lifestyle Fit: Hauling Dry Van is a popular choice for many drivers. It's great for new drivers because there aren't as many special considerations as for some other types of freight. Many experienced drivers stick with Dry Van for similar reasons—there's often lots of variety in the type of freight drivers haul and it has a refreshing level of simplicity.
2. Refrigerated Freight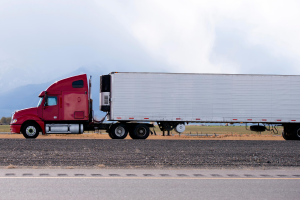 Refrigerated trucking, more commonly known as Reefer trucking, is particularly good for drivers who have some experience already and pride themselves on their close attention to detail. Reefer drivers most commonly haul food, which gives drivers a lot of job security. If you are a Refrigerated Freight owner operator and do have a hard time getting a load, you can also haul Dry Van freight in a Reefer truck. 
Endorsements: Most Reefer positions do not require endorsements. 
Lifestyle Fit: Reefer trucking is hard work but is also compensated well. Most people consider hauling refrigerated freight after they have a few years of experience and are looking to diversify. Most of these jobs are regional or OTR, and you will have a lot of companies to choose from. Reefer drivers tend to work odd hours and will find themselves regularly loading and driving during nighttime hours.
3. Flatbed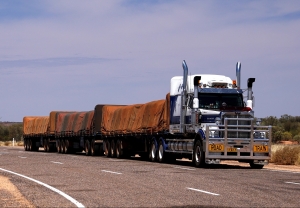 Flatbed drivers are in high demand and, as a result, pay is typically more competitive than some other driving jobs. Unlike Dry Van or Reefer jobs, Flatbed jobs often require more physical work to safely secure the loads with tarps. Some flatbed drivers will have a Conestoga trailer with a sliding tarp system instead of a traditional flatbed trailer. That often makes loading, unloading, and securing much more convenient for the driver. 
Endorsements: Typically, Flatbed drivers do not need additional endorsements
Lifestyle Fit: Flatbed trucking is often considered one of the more challenging types of trucking jobs. If you don't mind a little extra physical work and are up for an adventure, the higher pay and regular job demand make Flatbed a great choice for many drivers.
4. Tanker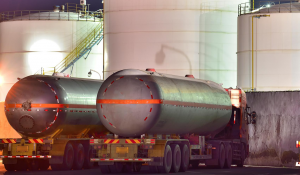 Driving a Tanker truck can mean hauling either liquids or dry bulk. If you see a Tanker truck position available, it could be for anything from gasoline or water (liquids) to food or materials like sand (Dry bulk). Often, Tanker truck drivers have a few years of experience, and as the name says, you'll need your Tanker endorsement. 
Endorsements: Tanker endorsement required. For some jobs, you will also need a Hazmat endorsement to haul hazardous materials. 
Lifestyle Fit: Tanker drivers earn a good wage and usually have strong benefits. In addition, many Tanker jobs are regional or local, so drivers are home frequently. Unlike Dry Van and Reefer, loading and unloading a Tanker can go quickly. You could be in and out in under 20 minutes! Drivers wear protective gear to reduce that risk during the loading and unloading process. 
5. Specialty Loads
If you want to haul a specific type of freight, chances are someone will pay you to do it. In addition to the more common haul types we mentioned earlier, there are many types of specialty loads out there. Here are just a few examples:
Over-Dimensional Loads:

Anything bigger than typical dimensions. Usually, drivers need to have some flatbed experience first.

Autohauler: These drivers haul cars. It's highly specialized and valuable freight, so drivers need a lot of skill and are paid well. 
Intermodal: Any freight that uses at least two types of transportation is intermodal freight (ex. Train and truck). Most drivers work close to a railroad or shipping hub.
Livestock: Frequently Livestock drivers usually haul chickens, pigs, horses, or cows. Drivers need a certification for the specific type of livestock they haul. It's hard work, and drivers are compensated well for their extra efforts.

Find a CDL Driving Job
We match you with a job based on your personal preferences and qualifications.
https://www.drivemyway.com/wp-content/uploads/2020/09/WP-Cover-Images-3.png
800
1600
Alayna Klco
https://www.drivemyway.com/wp-content/uploads/2022/03/Untitled-1-3.png
Alayna Klco
2020-09-29 12:37:19
2021-01-13 17:06:47
How to Decide What Type of Freight is Best for You