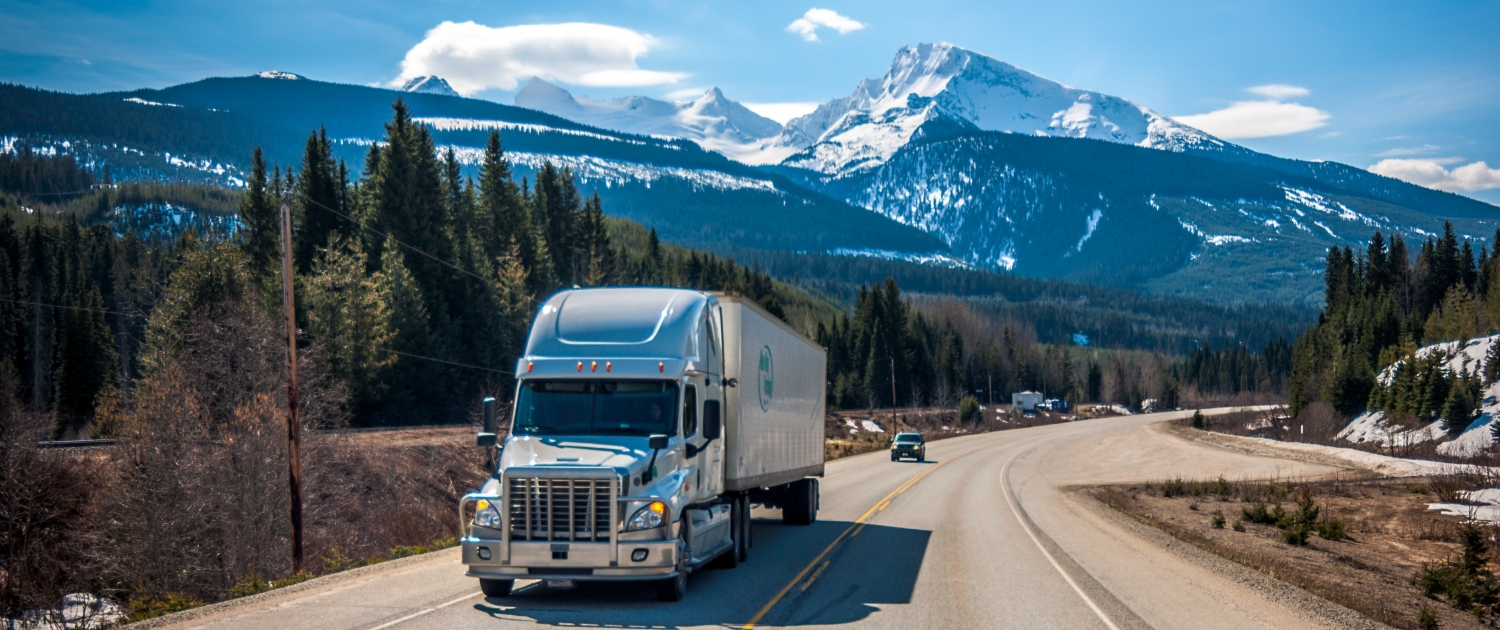 Dry Van hauling is without a doubt the most recognizable and common form of trucking. Just about every OTR or Regional trucker has driven dry van at some point in their career. Why? Almost everything gets transported on dry vans. If it's not alive, won't spoil, and isn't oversized, there's a good chance it'll be on a dry van. Here are the need-to-know facts about dry van trucking.  
What is a Dry Van?
A Dry Van is a trailer that's completely enclosed on all sides. They carry packaged goods and beverages, electronics, building materials, raw materials, and more.  
Are There Different Types?
Standard 53"
When we think of a dry van trailer, this is what probably comes to mind. These trailers are usually 53 feet long, though they can be as short as 48. They're used to transport either pallets or loose cargo. Pallets are more common since it's the most time and space efficient way to transport goods.  
Pup Trailers
Pup trailers are smaller trailers, usually between 26 and 28 feet that can be attached in doubles or triples. Pups are used to haul multiple smaller loads that need to be dropped in different locations or cargo that needs to be separated from each other.  
Pups are great for maneuvering through tight spaces like city streets. Though this gets more difficult when you're hauling more than one pup. One thing to remember about pups is that they're difficult to backup and something only experienced drivers should attempt. The easier (but more time consuming) way is to break them down and back up each pup individually.  
There are also pup trailers that can be pulled by dump trucks. These trailers have a similar design to the dump body and are used to save time by carrying two loads at once.  
Straight Trucks
Straight trucks, though not what we typically think of when we hear "dry van", fall under that category as well. With straight trucks, the trailer and cab are one. These trucks are common in local hauling and delivery services. Since straight trucks weigh less than 26,000 pounds, only a CDL B is required to drive them.
What Do You Need to Drive Dry Van?
You'll need your CDL A to drive a dry van trailer. The one exception mentioned above is straight trucks, which only require a CDL B to operate. If you plan on hauling pup trailers, you'll need your doubles and triples endorsement as well.  
Where Do You Find Dry Van Jobs?
Dry van trucking is the most common form of trucking, so there are a lot of jobs out there. Most are OTR and Regional, but there are local dry van jobs as well for drivers who need to be home every night. 
Looking for a dry van job? Drive My Way has hundreds of open positions with carriers looking to hire. Create a free profile below and find your perfect job today. 

Drive My Way matches you with a job based on your personal preferences and qualifications.
Create a Free Profile
https://www.drivemyway.com/wp-content/uploads/2019/04/vanveenjf-1125254-unsplash.jpg
2204
3728
Reid Smith
https://www.drivemyway.com/wp-content/uploads/2022/03/Untitled-1-3.png
Reid Smith
2022-05-26 18:46:27
2022-06-03 13:33:07
Dry Van Trucking: What is it and What to Know