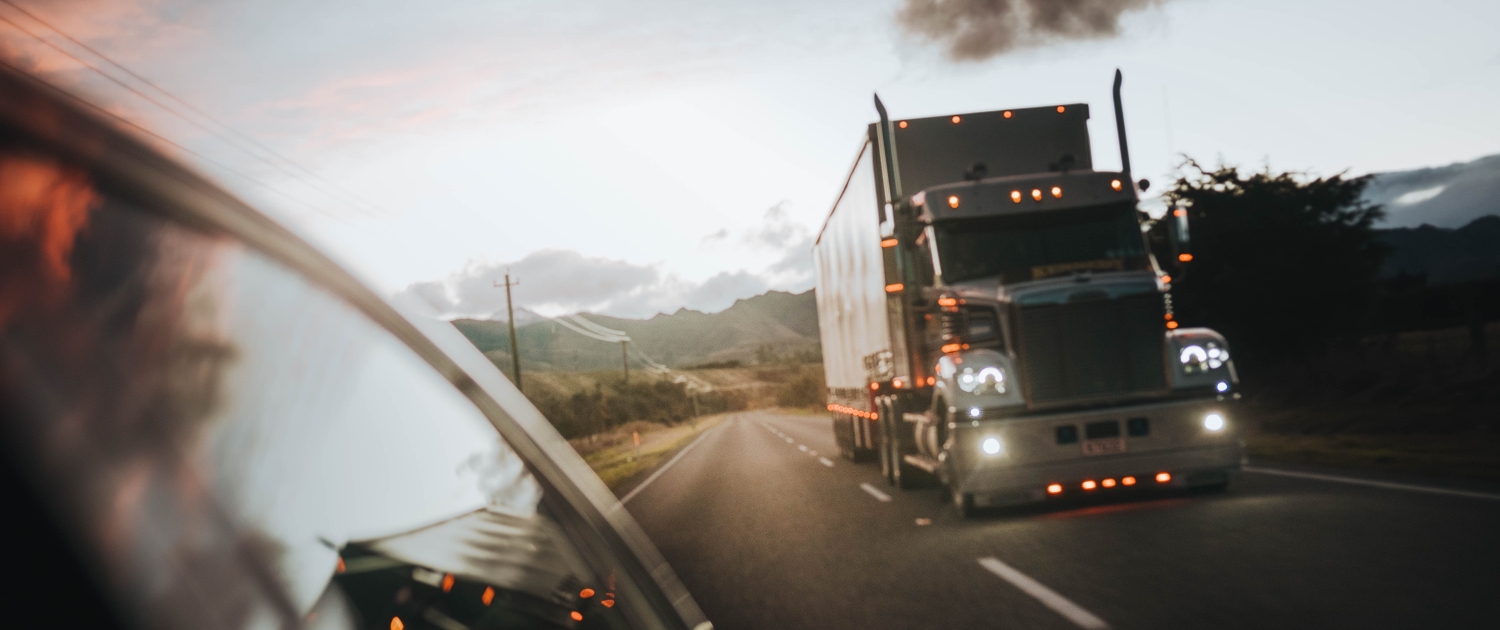 Passing the CDL Driving test is one of the first steps to success in a trucking career. If you've recently passed the test, you know the relief, pride, and satisfaction that comes with getting that license. Truck driving can be a great career, and if you're thinking about becoming a driver, the CDL driving test is one of your next steps. Here's what you need to know to pass the test with flying colors. 
Study Up!
The CDL test is a little different based on what state you are in. Make sure you get a copy of the study guide from the state where you'll be taking the licensing test. Set a study schedule for yourself. Choose a target date to take the test and then spend a little time studying every day. Be realistic in the date you choose. You'll want to be fresh for the test and stay motivated, so choose something relatively close. That said, make sure you give yourself enough time to properly study. It only adds time if you have to take the test twice.  
Once you get to know the material, start taking practice tests. Many states offer free practice tests on their website. There are also third-party sites like Trucker Country that allow practice tests. Drivers can take a generalized test for a CDL license or practice tests that are for a specific endorsement. These practice tests are a great way to test your knowledge and find any areas that need more studying. 
Make an effort to practice the driving portion of the test as well. If you are training through a CDL school, ask plenty of questions and put your learning into practice whenever possible.
We spoke with new CDL driver Brittany, and she shared this advice: 
"If they're going to school, be out there every day doing Pre-trip and maneuvers and stay focused. Ask all the questions because that's what instructors are for. No question is a dumb question and don't be nervous on test day. All the practices will flow long as they've put in the work before test day."
Passing a CDL test isn't easy, but if you put in the work, you'll be on your way to a trucking job in no time.
Demonstrate Technical Expertise
When you are ready to take the practical element CDL driving test, it's time to show off your skills. First and foremost, make sure you know the truck. The last thing you want is to make a simple air vent adjustment and be fumbling with the buttons. With the evaluator watching, even routine adjustments can feel like they have a lot of pressure. Know the inside of the cab like the back of your hand. 
There are a few skills on the driving test that you have to get right in order to pass. Train yourself early to pay attention to these details!
Like knowing the inside of your cab, there are a few skills that you absolutely have to get right to pass the CDL driving test. Some of them are obvious — don't stall and no shifting at intersections. Others are skills that you may need to be more conscious about. For example, it's very important to use proper exit and entry techniques when you are getting in and out of the truck. Similarly, train yourself to notice weight limit signs as you're driving. An examiner may ask you about a posted weight limit sign shortly after you've passed it. You need to know what it said. Any time you are driving, even in a personal vehicle, try to notice details on the road like weight limit signs. 
Make the Basics Obvious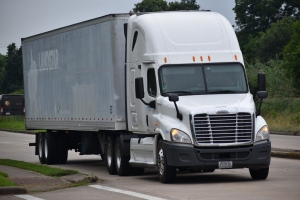 When you take the CDL driving test, it's easy to focus on the things that will be challenging, but don't forget the basics. These are the things that are probably almost second nature to you, and you do them any time you drive. Keep two hands on the wheel. Check your mirrors and scan regularly. Signal all lane changes. Keep an eye out for speed limit signs and make sure you're driving a few miles per hour under the speed limit. All of these are common sense basics, but make a point to make these obvious when you take your licensing test. 
Beyond Driving Skills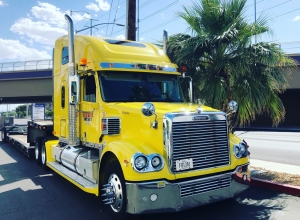 The CDL driving test is a big step toward a driving career. It's common to be nervous before the test. That's why you practice beforehand — so that the information and skills are second nature when you take the test. Make sure you know the automatic failure points so you can avoid them, but set your sights higher. Don't focus on just barely passing. When you are in the cab with the evaluator, remember to stick to your purpose. You're not in the cab to make friends, so don't get too chatty. Some evaluators may consider this distracted driving. 
Above all, stay calm even if you make mistakes. You will likely encounter at least one small unexpected surprise while doing the CDL driving test. Take in the new information and keep moving forward. If you made a mistake, fix it for the next time. A calm personality and the ability to respond well to unexpected changes are key for drivers. Demonstrating that skill in a road test will impress your evaluator and give them confidence in your ability to be on the road professionally. 

Find a CDL Truck Driver Job
Drive My Way matches you with a CDL job based on your personal preferences and qualifications.
https://www.drivemyway.com/wp-content/uploads/2021/06/josiah-farrow-ucuOscdCaO4-unsplash.jpg
1000
1500
Alayna Klco
https://www.drivemyway.com/wp-content/uploads/2022/03/Untitled-1-3.png
Alayna Klco
2021-06-29 14:56:00
2021-07-02 14:10:01
Tips for Passing the CDL Driving Test