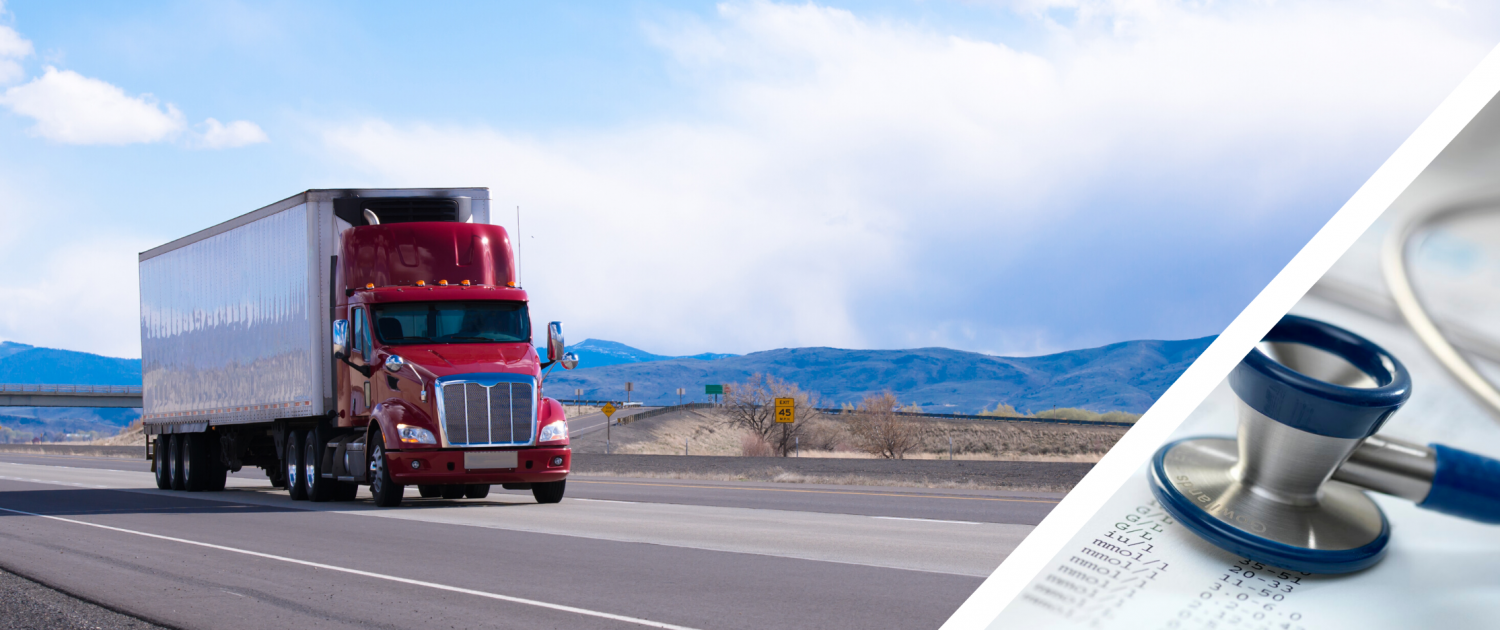 Terry Christofferson picks up the phone with an upbeat "Hello." He's calling from his sunny home just outside of Chico, California. There's a cheery enthusiasm to his voice, but also the subtle depth of a man who knows hard work. Terry came to Drive My Way like many CDL licensed drivers—looking for a job and expressing interest in one of the many positions on our site.
Except, unlike most drivers, Terry already has a job. Just not in trucking. 
He's a certified respiratory therapist in California, one of the first states that was reporting positive COVID-19 cases this spring. A respiratory therapist who wants to drive a semi-truck. At a time when medical professionals are desperately needed, Terry Christofferson wants to drive a semi-truck not instead of, but in addition to being a respiratory therapist. And Christofferson has the credentials to do it. Despite working a very secure job in the medical field, he made sure to maintain a CDL A license with Tanker, Hazmat, and Double/Triple endorsements for more than 30 years.
Before He Became a Respiratory Therapist
Terry Christofferson grew up on a farm in a small town in North Dakota. Before he completed high school, he moved with his family to northern California. After graduating from high school, Terry started college to become a respiratory therapist. Education doesn't come without a price tag, but Terry was no stranger to hard work. Life in a small town in the Great Plains is a strong and relentless teacher –  hard work, perseverance, and grit weave the fabric of each day and toughen the hands of the people who live there.
From growing up on a farm, Terry knew how to handle big machinery, so he accepted a position with Viking Freight working on their docks near his California home.
One afternoon, a supervisor asked him to back a semi-truck up to a loading dock. Terry could have driven most agricultural machinery blindfolded, but trucks were an entirely different story.  "Sure I can." Terry confidently responded and jumped in the cab. One clean movement later, and the truck was up against the dock. His colleagues smirked appreciatively and laughed, "You obviously know how to drive a truck." 
Once a Truck Driver
His humble display of skilled maneuvering quickly upgraded Terry to a job hosteling for Viking Freight. Terry's skills driving cargo around the freight yard impressed his managers, so he quickly moved up again. Even though he had only been with the company for a few years, Viking Freight sent him to driving school through their company to get his CDL A license to drive a tractor-trailer.
Terry continued driving for Viking Freight through college, and soon enough, Terry was a certified respiratory therapist with a full-time job. With the job security that accompanies the medical profession, many people might have let a truck driving license lapse. Terry wasn't ready to do that.
"It's just one of those things that you do… Then pretty soon, you kind of go, "Well I've been doing it for this long, I might as well keep going."
I always thought, "You know, one of these days, I want to go back 'cause I really miss working on the farm. I enjoy driving trucks… I'm going to go back and do it part-time."
Always a Truck Driver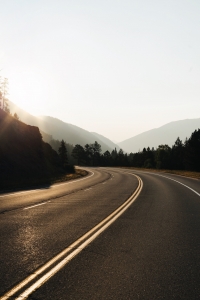 Over the years, Terry happily accepted small driving jobs from time to time. Lending a hand here and there. An errand for a friend. He continued to maintain a CDL license. His work as a respiratory therapist remained steady, and his family was close, but every so often, the undeniable call of the open road would whisper.
"[My love of driving] is hard for me to explain. It's just, it's enjoyable. It brings back a lot of memories of growing up on the farm…especially if I'm driving in the agricultural industry… I enjoy driving a truck, you know, it's not something that everybody could do…" 
Speeding down the road at 70mph while maneuvering 30 to 40 tons of truck with the precision of an engineer is no small feat. Most semi-trucks weigh 60,000 to 80,000 pounds, and as a truck driver, you have to be aware of not only your truck but also all of the (often unpredictable) drivers around you. Each time Terry finished a job for a friend, he was reminded of the exhilaration of driving a semi-truck. And each time, the thought crept in, "I should just a do a little bit more of this."
Deciding to Maintain a CDL License
In the state of California, to maintain a CDL license (Commercial Driving License), drivers must submit a license application, driving history clearance, a knowledge test, a background check and fingerprinting, and a renewal fee. And so, year after year, momentum carried Terry to the doctor for the requisite physical. It led him to the DMV every two years to retake the tests for his endorsements, right on schedule. 
In time, a few decades and a few miles slipped by. One year, on his regular trip to the DMV, Terry thought it might be time to set aside his CDL license.
He asked the DMV staff, "Well what if I just, I don't want to do it anymore? What would happen if I decided down the line to go back and get it?" The man's one-line response settled his decision. "You would have to start from scratch."
Terry renewed his license
Is truck driving a job or a way of life? Driving is certainly one way to pay the bills, but so is being a mechanic or practicing medicine or starting a business. For many drivers, especially those long haul truckers who drive OTR (Over The Road), the open road is ingrained in the core of their identity. It's the freedom of open roads and a clear sky. The precision and finesse of mastering a vehicle with immense power and knowing how to handle it, just so. For Terry, each drive in a big rig is also personal. It's a bond back to his childhood on a North Dakota farm. Agricultural work, in particular, has always connected him through years and miles to the small North Dakota town he once called home.
Two Essential Professions
When 2020 started, cheerful New Year's parties rang through the country. Blissfully unaware of the months to come, no one in the United States rang in the decade with even the shadow of a global pandemic. By March, COVID-19 was sweeping from the ports of the coasts to the center of the heartland leaving sickness and death as unwelcome guests in big cities and small towns alike. Storefronts stand empty and the number of Americans filing for unemployment applications steadily climbs. Millions of Americans are suddenly working from home, and we've become acutely aware of the essential professions that are keeping this country moving forward. 
Medical professionals and truck drivers are at the top of the list
Four years from now, Terry Christofferson will be happily retired and traveling the world with his wife. But before then, he wants to join his fellow drivers on the road. "Truck drivers are one of those backbones of society that are really being highlighted right now. Absolutely amazing. I mean, every truck driver out there right now should pat themselves on the back… And when I watch it, even though I'm not actually out there doing it with them right now, I still feel pride hearing that on the news."
Time to Drive
For Terry, it's time to hit the road. He's not leaving his job as a respiratory therapist—instead, he's planning to drive on his days off. After decades of working to maintain a CDL license with several endorsements, Terry is in conversation with a California freight company. In a perfect symmetry that calls back to his Great Plains childhood, he's hoping to haul agricultural products.
As we wrap up the call, Terry tells me about his wife, children, and grandson. He has a daughter who is becoming a nurse and a son in the construction industry. It's clear he couldn't be prouder of them. Their chosen lines of work stand as a living testament to his own duality. Before we hang up, he reiterates his appreciation for all the drivers who are working and delivering essential goods during the COVID-19 crisis. 
"Definitely proud of all the truckers out there. It's been awesome to listen to them getting interviewed in a profession that doesn't get recognized enough. And it's really nice to see them getting recognized."
STAY UPDATED ON INDUSTRY TRENDS AND BEST PRACTICES
Join our community of over 150,000 drivers who receive our updates.


https://www.drivemyway.com/wp-content/uploads/2020/04/maintain-a-cdl-license.jpg
620
1200
Alayna Klco
https://www.drivemyway.com/wp-content/uploads/2022/03/Untitled-1-3.png
Alayna Klco
2020-04-29 13:51:48
2020-04-29 13:51:48
3 Unique Reasons to Maintain a CDL License