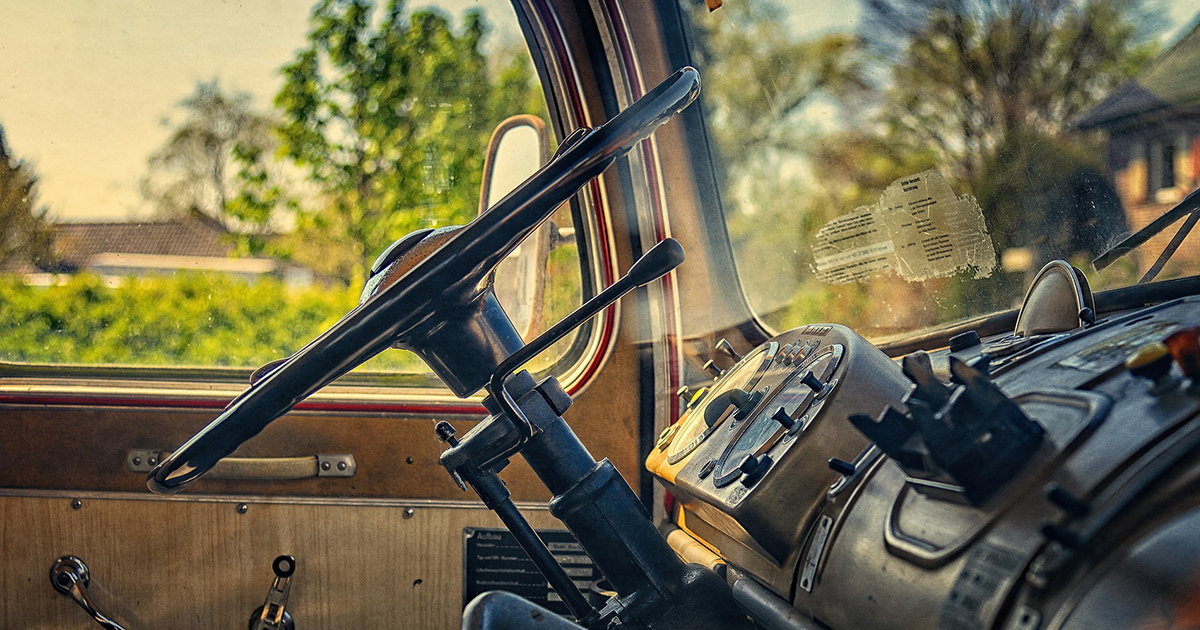 Getting your Commerical Driving License (CDL) is a big deal. It's an exciting step toward a career as a professional driver, and we hear from lots of veteran drivers that it's the best job out there. Earning your CDL license isn't an overnight process, but it's worth it. Take the time to prepare yourself for each of the steps, and you'll be on the road before you know it. Here are a few things you should know before you get started.
Types of CDL Licenses
There are three main types of commercial driving license: A, B, and C. They all allow you to operate large motor vehicles, but each is designed for a specific purpose. A CDL A license is considered the most universal because it allows you to also drive most CDL B and CDL C jobs. Here are the distinctions between each type of license. 
CDL A:

Allows drivers to operate vehicles with a gross combination weight rating (GVWR) of 26,000 pounds with a towed vehicle of

more than

10,000 pounds. This license lets you drive tractor-trailers (also known as semi-trucks, big rigs, etc.) as well as most Class B and Class C vehicles. 

CDL B:

Permits drivers to operate a vehicle with a GVWR of 26,000 pounds with a towed vehicle of

less than

10,000 pounds. This license (sometimes with endorsements) allows you to drive most straight trucks, buses, box trucks, dump trucks, and most Class C vehicles. 

CDL C:

Allows drivers to operate a commercial vehicle with a GVWR that is less than 26,000 pounds and transports hazardous materials or 16+ passengers. This license is typically used for passenger vans and small HazMat vehicles.
With any of these license types, you may need to supplement with endorsements. Not all trucking jobs require them, so consider what you're interested in before you commit to adding them. The standard endorsements are (H) Hazardous Materials, (N) Tank Vehicles, (P) Passenger Vehicles, (S) School Buses, and (T) Double and Triple Trailers.
Eligibility
From a Federal perspective, the eligibility requirements to be a truck driver are pretty straight forward. If you can satisfy these requirements, you're off to a good start.
You must be 18+ for trucking in the same state (intrastate trucking)

You must be 21+ for trucking between states (interstate trucking) or carrying hazardous materials

Don't have any criminal offenses on your record that disqualify you from earning your CDL
Once you've confirmed eligibility at a federal level, look into the specific requirements for the state that will be issuing the license. Every state is a little bit different, but there are several common things you will likely be asked for. 
Proof of ID

A release of your driving record for the past 10 years

Demonstration of medical health

Pass a written and skills test

A road test fee (usually $50 – $200)

Verification that you've completed a professional training course
You can only have a CDL License from one state at a time. If you move (or have another reason to transfer your license), make sure you review the CDL license requirements for your new state. 
Choosing a Driving School
Once you have decided what type of CDL License is right for you, it's time to pick a driving school. There are pros and cons to all programs, so research carefully. Technically, you're not required to get your license through a driving school and could self-study for your tests. That said, many companies will only hire if they see the driver has gone through a verified driving school. You can also get your license through a company-sponsored program. There are benefits and drawbacks to this, but it's a good option for many drivers. We recommend that future drivers get their license through some type of verified program. 
As you look for programs, look for the following as signs of credibility: 
Is the school/program accredited? (Approved by the Department of Education)

Is the school program certified? (Approved by the Department of Transportation)

Is the school/program licensed? (The instructors and curriculum meet state guidelines)

Is the school/program listed with the Better Business Bureau? Use these ratings to compare programs

What's included in the price of tuition? Quality programs usually offer all the necessary supplies, classroom and over-the-road training, and extra help if requested. 
If you can't find answers to any of these questions, make sure you get in touch. The driving school or program should be able to answer any questions you have before you get started. Most programs have a similar curriculum and are a mix of classroom and on-the-road instruction. You can expect to cover things like operating a truck, use of electronic logs and other industry tools, and safety procedures among other essentials. 
Time and Cost
Getting a CDL License is an investment in your future. Like any training program, there is a cost in both time and money. The total cost varies by state, but you can expect to spend about $3,0000 – $7,000 on a training program. As a rule of thumb, the more training time required for your license type and endorsements, the higher the cost of the program. A full-time driving program usually takes around 7 weeks, though it can take longer. Deciding to obtain a CDL License is a big commitment, but it will pay for itself quickly through your new career.
Passing the Test
After you have completed a certified driving program, you must have your Commercial Learning Permit (CLP) for two weeks. Then, it's time to take your CDL test.
The exam has written and practical components. For the written exam, the test is multiple choice and typically taken on a computer. An 80% passing rate is required for the written exam. For the road test, you must not have more than 30 points deducted from your score.
The examiners will be watching for your ability to maneuver the vehicle, your behavior during the test, and your ability to handle pressure or stressful situations. Reviewing your state CDL training manual and spending practice time in a rig are great ways to prepare. 
You passed! Time to get hired
Now that you have your CDL license, it's time to start looking for a job. This might sound intimidating, but many driving schools offer resources and connections to their students. That's a great place to start. You can also use driver-friendly platforms to search for jobs that match your lifestyle and job preferences. As you are offered opportunities, make sure the position is a good fit for you. Ask the recruiter the essential questions about pay, home time, operations, and equipment to get as much information on the job as possible. Soon enough, you'll be ready to hit the road!

Find a CDL Driving Job
We match you with a job based on your personal preferences and qualifications.
https://www.drivemyway.com/wp-content/uploads/2020/05/Want-to-Get-Your-CDL-License.jpg
630
1200
Alayna Klco
https://www.drivemyway.com/wp-content/uploads/2022/03/Untitled-1-3.png
Alayna Klco
2020-05-11 15:13:52
2020-05-11 15:13:52
Want to Get Your CDL License? Here's What to Know