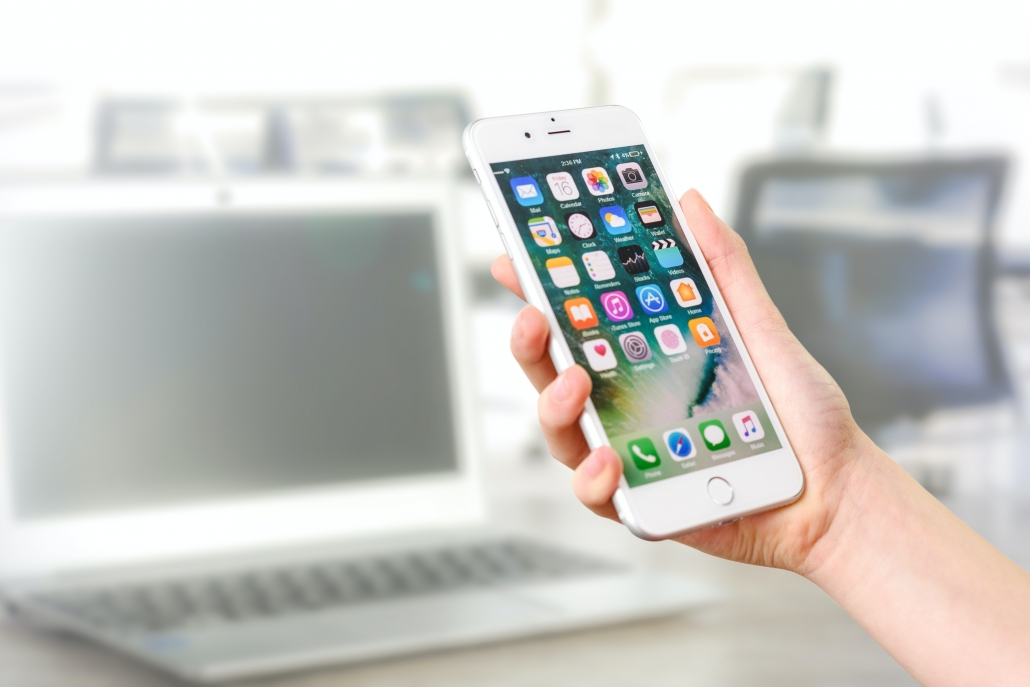 Technology can make life easier. And usually, if there is a problem in your life, odds are that an app has been created to help solve it. Trucker life is tough and stressful enough. So, finding any way to make your day easier is always welcomed. Here are 3 free truck driver apps that will make your day better. Or at least hopefully make your day run a little smoother!
1. Trucker Path
Trucker Path is a great app that virtually every trucker can use to get through their workday. It is often cited as the most frequently downloaded free truck driver apps out available. The app contains virtually everything you would need help with from general maps, parking info, truck stops locations, weigh station stops, and much more. Great for drivers of all experience levels, but most helpful when driving in unfamiliar areas where you don't have a good lay of the land.
2. Weigh My Truck
An app that helps you get in and out of weigh stations faster is something every trucker needs. Weigh My Truck app does just that. Once you have an account setup, it automatically knows where you are, and your weigh history. So when you get to a weigh station, just drive onto the scale, pay and get an electronic weigh ticket sent right to your phone. You can still run into the register and pick up your paper copy but using the app will save you plenty of time at these stops.
3. iExit
Looking for a place to stop and take a break or a spot to stay overnight? The iExit app is really helpful for when you're done driving and need a place to stop. This app lets you know what is coming up and then where the best place to stop once you pull off the interstate. It's interconnected with a number of other apps like Yelp, which show user feedback on the points of interest on the map. So you can search for a specific type of restaurant or a place to sleep for the night if needed. It can even help you find the best gas prices in the area when you need to refuel.
Bonus Apps for COVID-19
During this time of change for many people lives, using technology to stay connected has made life easier. Finding new ways to keep in touch using technology helps. These apps can help you stay more grounded and feel connected to family and friends while driving over the road.
1. Zoom
Video calling is something that many people are using more frequently now than ever. Zoom is a great app for video conferencing when you want to talk to a few people at home, or up to 500 people across the country. Zoom has a free option, or a paid premium version available for download. Since March of 2020 when people really started to be quarantined in their homes, Zoom has seen over 300 million daily meeting participants, and is still growing. It's the perfect app to use to host a virtual happy hour to stay connected to your friends and family.
2. Sanvello or Headspace
Mental Health Apps like Sanvello or Headspace are perfect for people struggling with additional stress and anxiety lately. These free apps give helpful inspiration and techniques to help you manage stress, or even sleep better. The apps also give you access to support tools and resources that help you focus, reduce stress, and overall take better care of your mental health and be more mindful. They can also provide access to community resources where you can find and share conversations with others.
3. House Party
House Party is a great app to feel like you are at the "party" when you're unable to actually be there in in person. Letting you "face-to-face" chat with up to 8 people at a time, House Party is a fantastic way to socialize from a distance. Move easily from room to room once you are logged-in, giving you an opportunity to check out different parties without much effort. Having the ability to play games with the kids, or the adults, is a fun way to pass the time while you're away from home.
If you've already got a smartphone, and a good data plan, you're ready to try out some of these apps. Or other apps we've featured in prior posts. We want to hear from you about apps you recommend. Tell us what other free truck driver apps you use to make your life easier. Post your suggestion on our Facebook page and share with your fellow drivers. You might even find a new app that will help you too!

Looking for an app for CDL jobs?
Check out Drive My Way! We match you with a job based on personal preferences and qualifications.
https://www.drivemyway.com/wp-content/uploads/2020/05/pexels-photomix-company-887751.jpg
1000
1500
Alayna Klco
https://www.drivemyway.com/wp-content/uploads/2022/03/Untitled-1-3.png
Alayna Klco
2020-05-13 14:54:49
2021-08-12 13:08:58
3 Free Truck Driver Apps to Improve Your Day