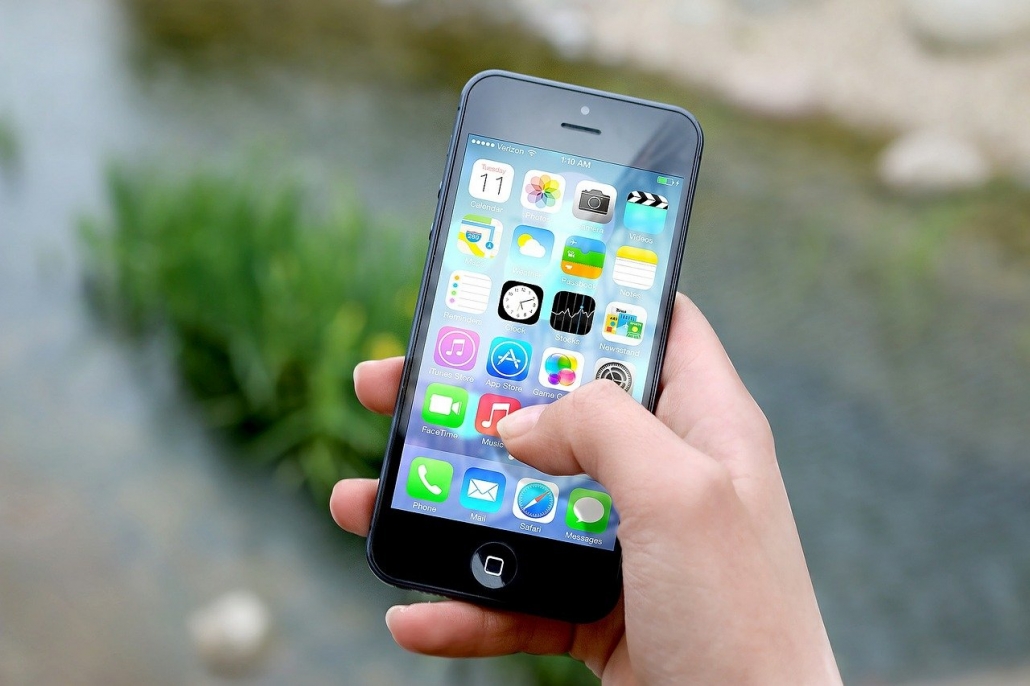 "I know a great app for that"! That's a pretty common thing to hear whenever you're trying to find a new way to be more efficient or focused about some aspect of your life. There are literally hundreds of thousands of apps available for your mobile devices, with more being added daily. We've put together a list of a few great truck driver app suggestions to make your life easier.
Truck Driver Apps to Make Driving Easier
Waze: one of the largest travel and traffic app, with over 100 million downloads. Maps are user-updated minute-to-minute. The app gives the most current traffic conditions and potential reroutes due to traffic jams or road closures. In changing traffic conditions, Waze can keep you moving instead of wasting time sitting in traffic jams.
2. Gasbuddy
Gasbuddy: this is a great app to help you keep your gas expenses low. This app provides very timely user-sourced information about gas prices in your current location. As well as locations that you're planning on stopping at further down the road. If you are given incentives to keep gas prices low, this app and a little extra planning helps you save!
3. TruckerPath
TruckerPath: for help finding weigh stations, rest stops, and amenity info at those truck stops. Considered by some as the most versatile apps for truckers, it can also give weather updates and provide opportunities for truckers to communicate with each other out on the road.
4. Camscanner
Camscanner: This app can help make it easier to keep track of all your receipts that you accumulate while out on the road. You can scan receipts and easily save to the cloud rather than risk losing paper copies. This scanning app works any time, anywhere, without the need for any additional equipment. It's a great truck driver app that will help keep your expense reports accurate.
Truck Driver Apps to Make Life Easier
5. Keep or 6. Evernote
Keep or Evernote: these apps are very useful for keeping track of to-do lists, reminders or other notes that you  might normally write in a portable notebook. Collect information and keep everything in a handy app for access across all of your mobile devices. Quickly create practical notes like grocery lists or new music to download. It can even save more detailed notes to help you keep your thoughts organized if you're thinking about writing a book!
7. Skype
Skype: this app has been downloaded literally billions of times. This app helps you keep in touch with family and friends while out on the road. It allows you to have a video chat, rather than just a phone call or text conversation. Skype is also is a great tool for messaging, screen-sharing, and file sharing. You can use this app to help plan date nights or be a "virtual" part of family activities that you might otherwise miss.
8. Headspace
Headspace: we highlighted this app a while back and had great response from some drivers. This app is beneficial to reduce anxiety and boost mindfulness & happiness at any point in the day. If you need a quick 2-minute stress-reliever, or a longer, more soothing session to help you sleep, Headspace is a great app for your overall mental health.
Lastly, we'll mention a type of app that can help you spend LESS time on your phone. If you think you're wasting too much time online, one of these could be beneficial to you. With the increase in the amount of time people spend on their phones every day, these types of apps are also gaining popularity.
9. Flipd or 10. ScreenTime
If you think you've got an issue with the amount of time you're spending on your phone, or on social media, you can try either Flipd or ScreenTime. These tools help you track your online time. You can also block selected apps from being used during set hours of the day.
It seems every day there's a new app created to help you in one way or another. Some are great for making life easier, others are great for keeping in touch. And still others that are simply ways to play games or help pass the time. We hope this short list of recommended truck driver apps is helpful to you. If you've got a suggestion for a great app for another trucker to try out, mention it in the comments section below, or drop a link on our Facebook page here. We'd love to share your great ideas with other drivers!

Never Miss a Beat
Connect with us on Facebook to stay up-to-date on industry updates and CDL jobs near you.
https://www.drivemyway.com/wp-content/uploads/2019/08/iphone-410311_1280-1.jpg
853
1280
Alayna Klco
https://www.drivemyway.com/wp-content/uploads/2022/03/Untitled-1-3.png
Alayna Klco
2019-08-07 13:16:04
2021-08-12 18:38:27
10 Suggested Truck Driver Apps