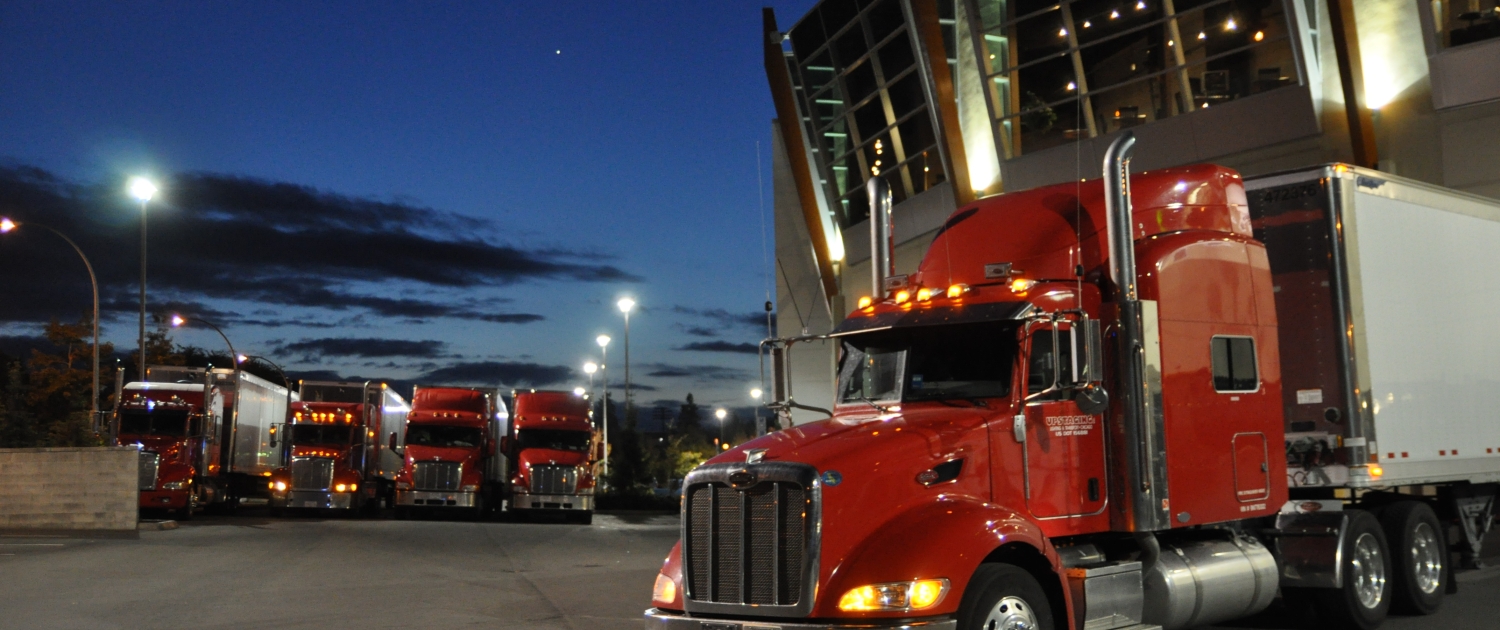 What is Concert Trucking?
Concert trucking is a specialization in the trucking industry. It's an OTR position where drivers haul stage and lighting equipment, instruments, and anything else needed for concerts and shows. Drivers will go on tour with bands or acts for a few months at a time to support an entire tour or a leg of it. Most tours will need a full team of drivers to work it, so as a concert trucker, you'll be spending a lot of time with your fellow drivers.
We were able to speak with Cid, a CDL A Driver with Drive My Way client, Upstaging. Cid has been with the company since January of 2021. He shared what his day-to-day looks like, what he enjoys about being a concert trucker, and what it takes to do it.
"My average day starts with loading in around 6 am till 10 am, then I go to catering for breakfast or lunch, take a walk, sleep from 1pm to 9pm, load out and continue on to the next show," shared Cid.
What Skills Does a Concert Trucker Need?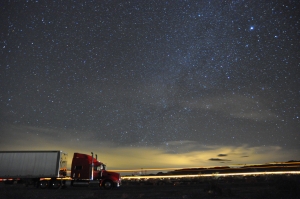 Concert trucking is a great and well-paying job, but there are a number of skills that a concert trucker needs to have to be successful.
The first is comfort with late night driving. While most OTR drivers have some experience with driving at night, for a concert trucker, it's your bread and butter. That's because right after a show wraps up, everything needs to get loaded on the trailers and hauled to the next stop. This means starting your route at 11 PM, midnight, or even 2 AM if a show goes that long.
"This is not your average trucking job. We work hard and have plenty of downtime. Each venue is different, and you'll learn something new every day. You'll need to adjust your sleep schedule, but once you're on tour, you get into the rhythm (no pun intended). The camaraderie on these tours is like no other, we are truly one team," shared Cid.
Leadership and organization are also needed skills as a concert trucker. In addition to driving, concert truckers (specifically Upstaging drivers) supervise the loading and unloading of equipment in and out of the trailers before and after the shows. These skills come into play when you're on a time crunch trying to get a trailer loaded so you can hit the road and make it to the next destination on time.
When it comes to concert trucking, drivers need to make sure they're getting into it for the right reasons. If you just want to meet musicians and hang out on the road, concert trucking isn't the job for you. It's fun and rewarding, but also takes a serious, dedicated and experienced driver to do it.
Benefits of Concert Trucking with Upstaging
"Salary, plus per diem, plus hotel buyout are a few of the perks of working with Upstaging. They lead the industry in driver pay as well. Plus, being a part of a moving project is very satisfying. These shows can't make the next destination without us," shared Cid.
There's a number of benefits to working as a concert trucker, specifically with Upstaging. Here are just a few of them.
Paid by the Day
No more adding miles and calculating things like detention. Upstaging drivers are paid by the day. In other words, if you're out on a 3-month tour, you're getting paid for every day of that tour, even days off.
Designated Truck Parking
Also, there's no need to worry about truck parking as a concert trucker. You won't need to be parking overnight at a lot, you'll be parking in an arena or outdoor venue where spots will already be reserved for drivers.
No Touch Freight
Upstaging drivers don't load and unload their trailers themselves. Instead, they supervise while the crew does it.
Team Atmosphere
Working as a concert trucker means working with a team. You'll be forming bonds with other drivers and workers you're on tour with, which is much different from your typical OTR position. Doing your part to put on a show that thousands of people will enjoy is definitely a perk, and one that Cid enjoys.
"When you're transporting entertainment for thousands and thousands of fans, it's nice to be part of team working together to achieve a perfect outcome," shared Cid. 
Additional Benefits
There's many more quality-of-life benefits to being an Upstaging driver, including:
New Tractor Trailers (None older than 4 years)
Built-in Fridge
Custom Designed Sleeper for Extra Space
Catered Meals
28 days PTO per year
Schedule-based hotel allowance
https://www.drivemyway.com/wp-content/uploads/2022/04/DSC_0436-scaled.jpg
1360
2048
Reid Smith
https://www.drivemyway.com/wp-content/uploads/2022/03/Untitled-1-3.png
Reid Smith
2022-04-15 20:18:19
2022-04-18 12:24:07
Everything You Need to Know About Concert Trucking