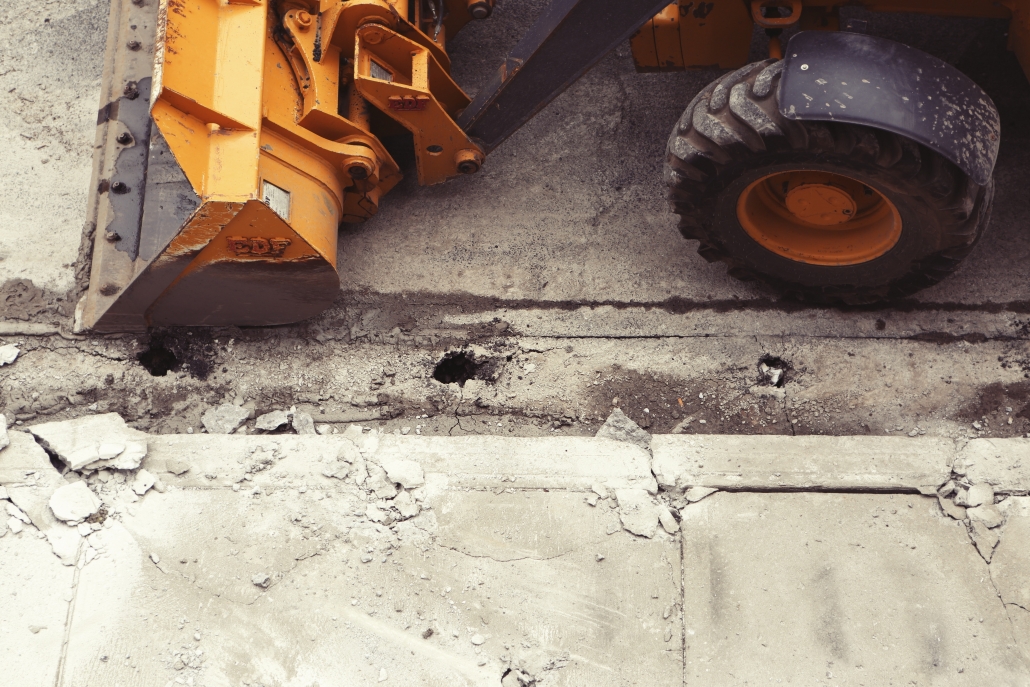 Nicer weather usually means that road construction season is about switch into high gear. Though driving safely is always a best practice, there are some additional things to be aware of when it comes to driving in a construction zone. A little bit of extra care and planning when trucking through construction zones will ensure that you AND the road workers make it home safely. Here are 3 work zone safety tips to focus on this time of year.
1. Always Be Alert
Expect the Unexpected. Be alert for work zone signage along the side of the road, and the overhead digital signage as well. Watch for workers or flaggers helping to direct traffic. Be prepared for the changes in speed limits and lane closures. Give yourself plenty of time to react and keep an eye out for those that aren't reacting correctly.
Using your height advantage to see signage and changing traffic patterns ahead gives you an advantage when it comes to work zone safety.
And be sure to stay alert if you drive the same routes daily. A long-term construction project might have daily lane shifts or different road closures.
2. Exercise Defensive Driving Skills
Apply the best driver training and experience here. Quick stops from other drivers ahead often lead to rear-end collisions. Using good defensive driving practices allow truckers to avoid accidents and have plenty of time to stop safely.
In construction zones it's recommended to use extra caution to prevent accidents that most commonly occur due to road work.
Give a little bit of extra braking room to allow for late mergers or someone reacting poorly to changes in the road.
3. Plan in Advance
An ounce of prevention applies here. Plan routes and timing according to what your GPS app or travel websites indicates are the best. Many times this will be to avoid road work if possible. These often will be a little bit longer but will keep you moving and not stuck in traffic jams due to construction work. And everyone arrives safely at the end of the day.
According to the U.S. Department of Transportation Federal Highway Administration, almost 30 percent of all work zone crashes involve large trucks.
The number of people killed in work zone crashes involving large trucks has been increasing. Over 1,000 fatalities and over 18,000 injuries have occurred during the last 5 years.
Work Zones might be temporary, and some might be multi-year projects in the same area. A one-day closure for minor repairs or lane painting and a 3-year interchange overhaul should demand the same amount of safety precautions from those using the roads. The construction team is out there working, sometimes around the clock, to keep the roads in good repair and improving for the future of all drivers. Be sure to continue to reference these work zone safety tips and "GIVE 'EM A BRAKE" as the saying goes!

How to Protect Yourself from the Sun Over the Road
Download the complete guide for 5 easy tips for sun protection while on the road.
https://www.drivemyway.com/wp-content/uploads/2019/06/pexels-life-of-pix-2489.jpg
1000
1500
Alayna Klco
https://www.drivemyway.com/wp-content/uploads/2022/03/Untitled-1-3.png
Alayna Klco
2019-06-12 00:00:00
2021-08-12 18:47:39
Trucking During Construction: 3 Work Zone Safety Tips