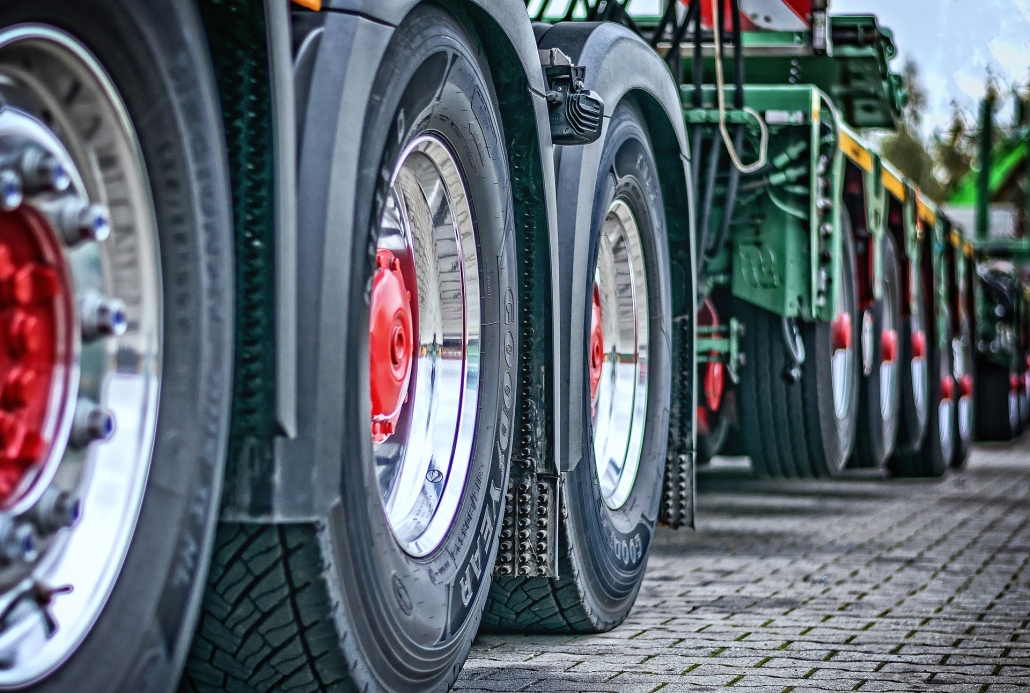 Finding a new trucking job usually isn't too tough for a good driver. But finding the perfect fit trucking jobs for any driver can take a little bit more effort. There's plenty of job boards, and social media postings out there for drivers to sift through. As well as the seemingly endless emails and phone calls truck drivers get daily. It can turn into information overload, with no real path to the right answer. With all of the information out there, here's 4 ways to find the best trucking jobs for you.
1. Know what you want
"Job prospects are projected to be very good for heavy and tractor-trailer truck drivers with the proper training and a clean driving record." —Bureau of Labor Statistics
If you've just started looking into being a driver, or if you've been trucking for 20+ years, you need to know what type of job is the best trucking job for you right now. As time passes, things change, and your personal and professional needs change too. A new driver might be all about logging miles and making money. A more seasoned driver might be needing a change to be closer to home most of the time. In any case, be sure to keep a log of all the things that must be a part of your next job. As well as all of the things that you'd never want to do again.
Once you've got that list of preferences dialed-in, be sure to be clear in your conversations, or in your electronic profiles, of exactly what you want. And then don't settle for less than that!
2. Do your homework
Truckers subscribe to various podcasts, video channels and social media outlets that provide content about all things in a truckers life. Use these channels to help you research your next job. Find out who pays well and who doesn't. Listen to other drivers when they talk about benefits and how well they're treated by their company. Follow the blogs and newsletter that give you data about retention and longevity with a company. The right opportunity is there for you to find the best trucking jobs for your next move.
3. Pay attention at truck stops
A quick stop and a stroll through the parking lot at a truck stop can be an opportunity to learn a lot. Talking with other drivers, checking out carriers' equipment, and otherwise being immersed in "what's out there", can be a great way to find the next place you want to work. Or conversely, the places you should avoid.
Old equipment that needs a lot of work or listening to drivers complain about their working conditions give you all you need to know about where the wrong jobs might be. Take note, and be sure to avoid their calls and emails.
4. Create a profile with Drive My Way
One great way to do make sure you don't miss a great match is to keep your profile and preference current on DriveMyWay.com. Once logged in, you can keep your changing preferences about types of driving, how much time away from home and other personal preferences up-to-date. So when a perfect fit job gets listed, you can be the first to know. If you haven't yet filled out a profile, you can get started here. It's fast and is a great first step to changing the way you look for your next trucking gig.
STAY UPDATED ON INDUSTRY TRENDS AND BEST PRACTICES
Join our community of over 150,000 drivers who receive our updates.


https://www.drivemyway.com/wp-content/uploads/2019/10/truck-2920533_1920.jpg
1292
1920
Alayna Klco
https://www.drivemyway.com/wp-content/uploads/2022/03/Untitled-1-3.png
Alayna Klco
2019-10-31 13:16:31
2021-08-12 13:27:06
How to Find the Best Trucking Jobs for You