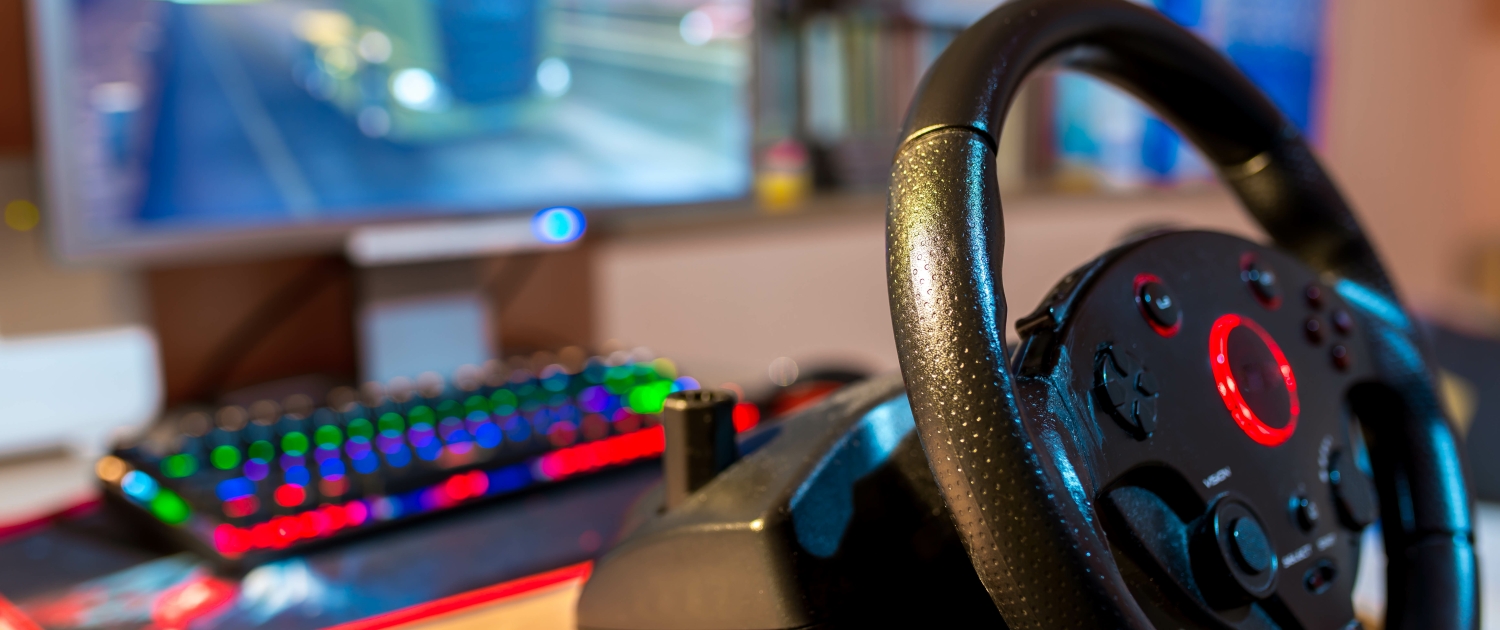 When you think of popular video games, titles like Madden, Call of Duty, or Super Mario probably come to mind. What you're probably not thinking about are games that simulate what it's like to drive a semi-truck.
Even with the popular games that center around driving, they're action-packed racing games like Gran Turismo or classic go-karters like Mario Kart. But surprisingly, there's a growing market for video games that simulate the experience of driving a semi-truck. 
Here's what you need to know about these truck driving simulators, including what are the most popular titles, what you can do in the games, and why people are playing them.  
What are Truck Driving Simulators?
A truck driving simulator is exactly what it sounds like. It's a video game that puts the player in control of a semi-truck.
These games attempt to give players a realistic experience of what it would be like to drive an actual semi-truck. You're not racing other semi-trucks on the highway or engaging in a demolition derby, but doing what everyday truck drivers do; deliver goods from point A to point B.  
What are the Different Truck Driving Simulators?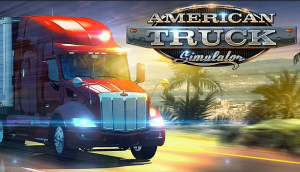 There are a few different truck driver simulation games out there, but the most popular is American Truck Simulator. The game came out in 2016 but is still going strong with new maps and areas being added all the time. Right now, you can travel across the entire western united states from Washington state all the way down to Texas.  
American Truck Simulator is actually a sequel to another game that came out in 2012, Euro Truck Simulator 2. That game is the same concept as the American version, except you're driving through Europe in European models of trucks. 
There are some other truck driving simulators as well, like Truck Driver, Snow Runner, and On the Road. But, most players agree that American Truck Simulator and Euro Truck Simulator 2 are the gold standard. 
Why are People Playing Them?
So, you might be thinking, "Why would somebody want to play a video game like this?" After all, there are games where you can be a professional athlete, medieval warrior, mobster, or anything else you can think of. So, what's so exciting about a game where you drive a semi-truck? 
For many players, it's the chance to live out the American dream of hitting the open road and making your own money (in a virtual sense). Players can then use that money to upgrade their truck, buy new cab amenities, or purchase a brand-new truck altogether.  
The games give the player total freedom of what kind of truck driver they want to be. They can choose what loads to pick up, how many (if any) loads they'll pick up, or they can choose to just drive around and enjoy the sights of the open road.  
Truck driving simulators aren't as faced-past or action-packed as other games, but that's what players enjoy about them. They're calming and almost therapeutic to play, unlike many high-intensity video games out there right now.  
This is why simulators games of all types are becoming increasingly popular with people who want to use video games to get away from the stress of everyday life, not add to it.  
What are the Features of Truck Driving Simulators?
Truck driving simulators give players the chance to try out a number of different semi-truck brands and models. American Truck Simulator lets players choose their own truck model and features the biggest brands in trucking, including Peterbilt, Mack, Freightliner, Volvo, Kenworth, International, and Western Star. Additionally, players can choose to add real-life carrier logos and decals to their trucks if they want. 
As far as the gameplay of trucking simulators goes, most agree that they're fairly difficult. The games try to mimic the actual difficulty of driving a semi-truck and trailer in tow. (You can even pull doubles and triples if you're looking for a harder challenge). Players are faced with obstacles that real truck drivers face, like backing up in crowded yards, or navigating through narrow city streets.  
The popularity of trucking simulators shows that people are still interested in the world of trucking, even if they're not truck drivers themselves. These games can give players a sense of appreciation and understanding for what it takes to be a truck driver. Who knows, they may even convince some players to become actual truck drivers themselves.  

Drive My Way matches you with a job based on your preferences like pay, home time, touch level, and more.
https://www.drivemyway.com/wp-content/uploads/2022/11/AdobeStock_313866245-scaled.jpeg
1367
2048
Reid Smith
https://www.drivemyway.com/wp-content/uploads/2022/03/Untitled-1-3.png
Reid Smith
2022-11-23 13:50:24
2022-11-23 13:50:24
The Rise of Truck Driving Simulators