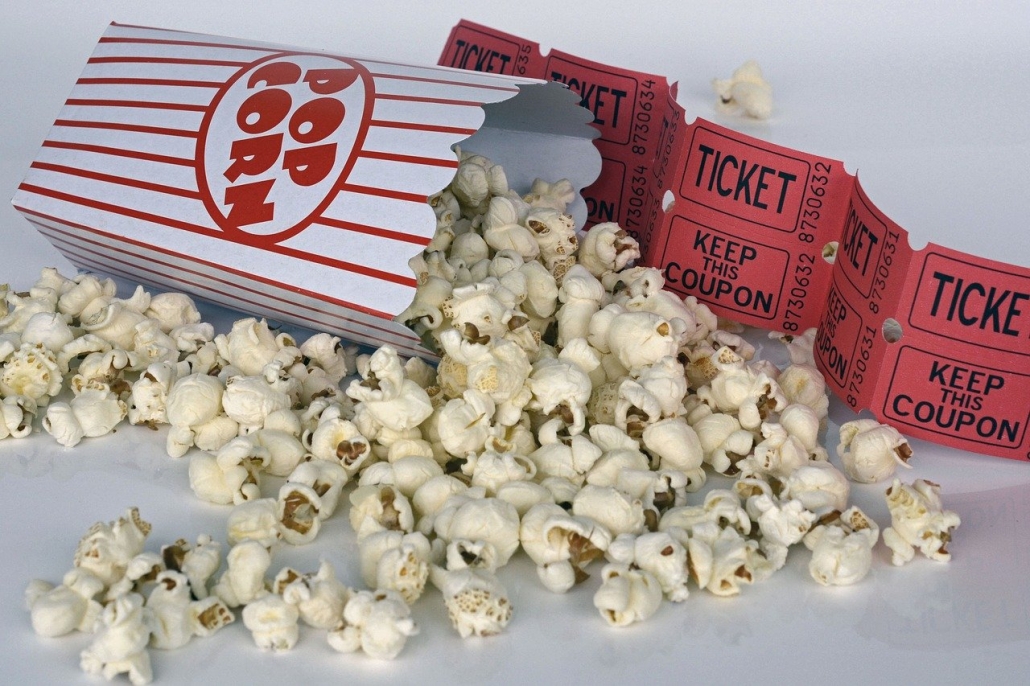 Trucker drivers are an interesting bunch. And for good reason—they have an interesting job! Hollywood has paid attention to the trucker life over the years, and made many movies about trucking, truckers, or the over the road lifestyle. For all the movies made about trucking, we've narrowed things down to our favorites, and our drivers' favorites. Here are 5 top trucking movies to watch.
1. Smokey and the Bandit

Let's start with a true classic. Burt Reynolds and Jerry Reed star in Smokey and Bandit. It was a box office smash in 1977 and was the 2nd highest grossing movies of the year. The movie came in 2nd, only behind the original Star Wars movie. This classic trucking movie brought the life of some extreme highway antics to the big screen, and added a lot of drama and laughs along the way. The plot starts with some guys needing to bootleg cases of Coors beer across state lines, at a time where doing that was very illegal. Add to the mix a runaway bride, an angry sheriff and sweet, sweet Trans Am, it's a very entertaining watch.
2. Black Dog

Black dog came out in 1998 and stars the late Patrick Swayze. Though it was never a box office hit, it is consistently noted as a truck driver favorite. It's full of action, drama and many action-packed driving scenes. Swayze's character, Jack Crews, is a truck driver who served time for vehicular manslaughter. Once out of prison, he's putting his life back together, and struggling to make ends meet. So, he takes a somewhat sketchy job back on the road. The job was supposed to be an easy run. And it was easy, until Crews realizes he's hauling illegal firearms and there's people out there set on hijacking the load. Watch this one for the jam-packed action scenes, and the drama of man trying to get back to work to save his family.
3. Duel

Another film from the 1970s is Duel. It was notably Steven Spielberg's feature-length debut as a director. Starring Dennis Weaver, this movie is a take on a classic cat and mouse chase between a traveling salesman and a mysterious tanker truck driver. And the unseen trucker really seems intent on making the salesman's drive one he'll never forget. Full of suspense, the car and truck keep meeting up at every turn. And each meetup it seems the crazed trucker gets increasingly aggressive and menacing to the salesman. Road rage is one thing. But this trucker's gone way beyond that.
4. Convoy

Another true classic trucking movie from the late 1970's is Convoy. The movie stars Kris Kristofferson as Rubber Duck and was inspired by the classic trucker tune "Convoy" by C.W. McCall. Taking all of the excitement and colorful CB-radio language that is the backdrop of the song, the movie centers around truckers banding together in a convoy to protect Rubber Duck from a sheriff out to get him. A song turned into a movie, that centers around the solid loyalty that exists within the trucking community – that is Convoy. It's action packed. And it also has some laughs and plenty of drama for any trucker who feels a bond with their fellow truckers on the road.
5. Big Rig

Switching gears from over-the-top action, adventure and Hollywood stunts, let's look at a small scale trucking movie. Made in 2007, Big Rig is documentary film centered around the reality of  truck driving. It takes a real life look at the life on the road. The stars of the movie are the drivers that agreed to allow the crew to tag along and see what they see, and experience what it's like to be a trucker. It about the drivers, their lives, and why they do what they do. Big Rig is about the perspective of a diverse group of drivers. And it provides several interesting viewpoints over the course of the film. If someone needs a real look inside of 18-wheeler, this trucking movie should be on your short-list to watch soon.
Knowing that truck drivers usually have plenty of free time when they're away from home and done driving for the day, movies can be a great escape before bedtime. We know many drivers keep a tablet or other device on the truck, why not use them to watch a movie? Let us know what your favorite movie is. Click on the link below and let us know what you think.

Never Miss a Beat
Connect with us on Facebook to stay up-to-date on industry updates and CDL jobs near you.
https://www.drivemyway.com/wp-content/uploads/2020/11/popcorn_1605066948-1.jpg
853
1280
Alayna Klco
https://www.drivemyway.com/wp-content/uploads/2022/03/Untitled-1-3.png
Alayna Klco
2020-11-11 12:42:50
2021-08-12 12:43:40
5 Top Trucking Movies to Watch