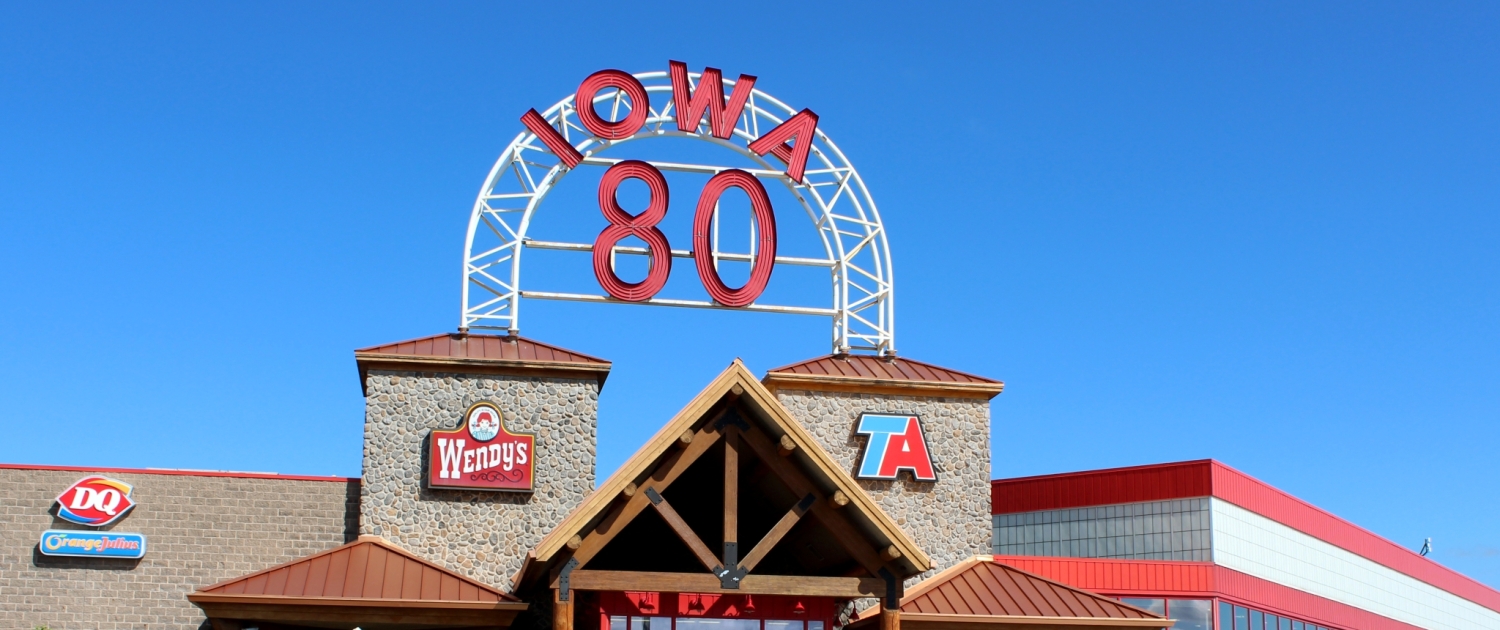 The Iowa 80, located right off exit 284 on the I-80 is the world's largest truck stop, and somewhere that almost every OTR truck driver has been to at least once. But do you know about all the unique services they offer or how it became the world's largest truck stop? Here's everything you need to know about the historic truck stop.  
What is the Iowa 80?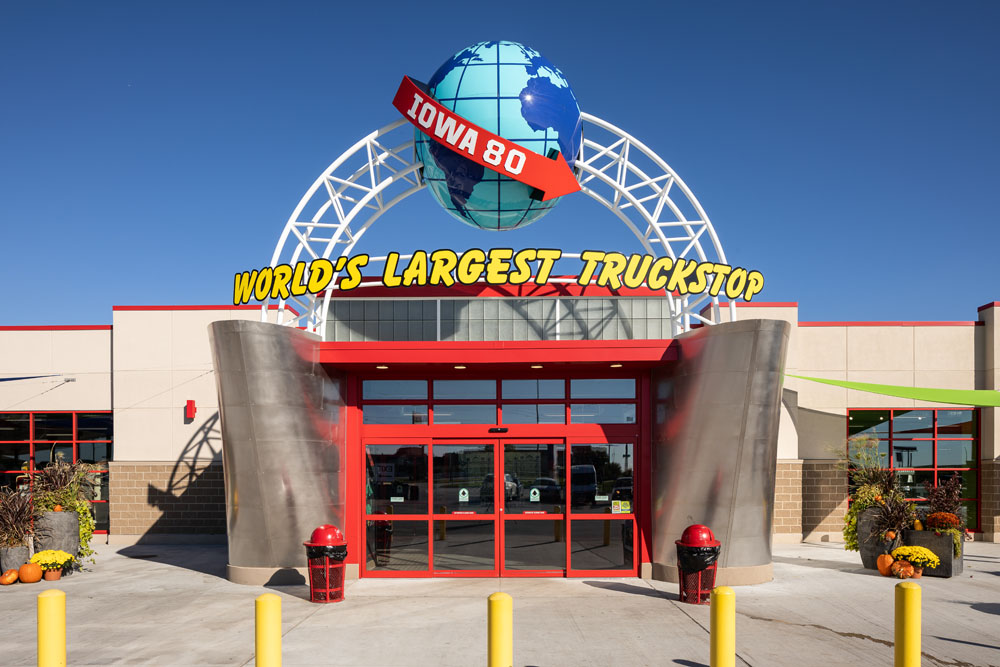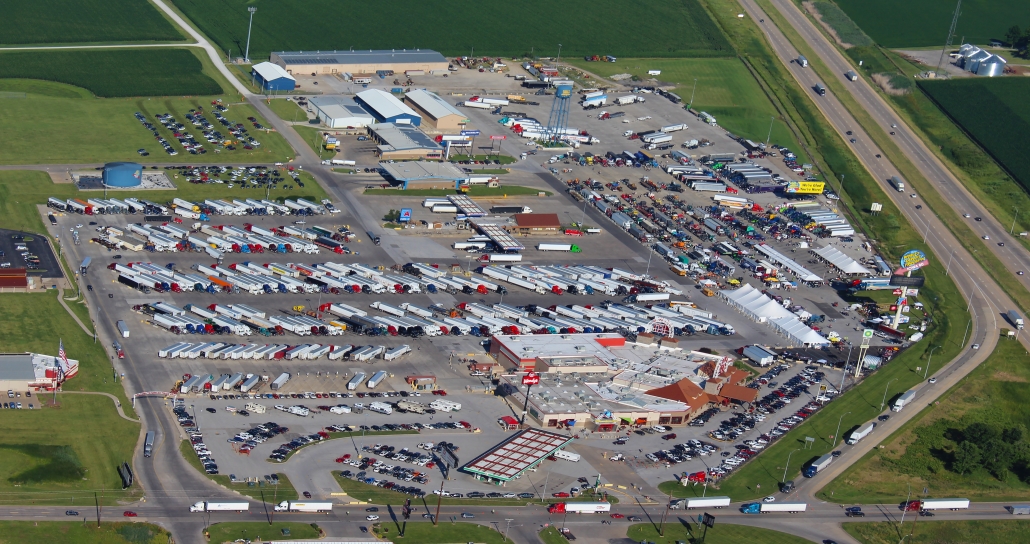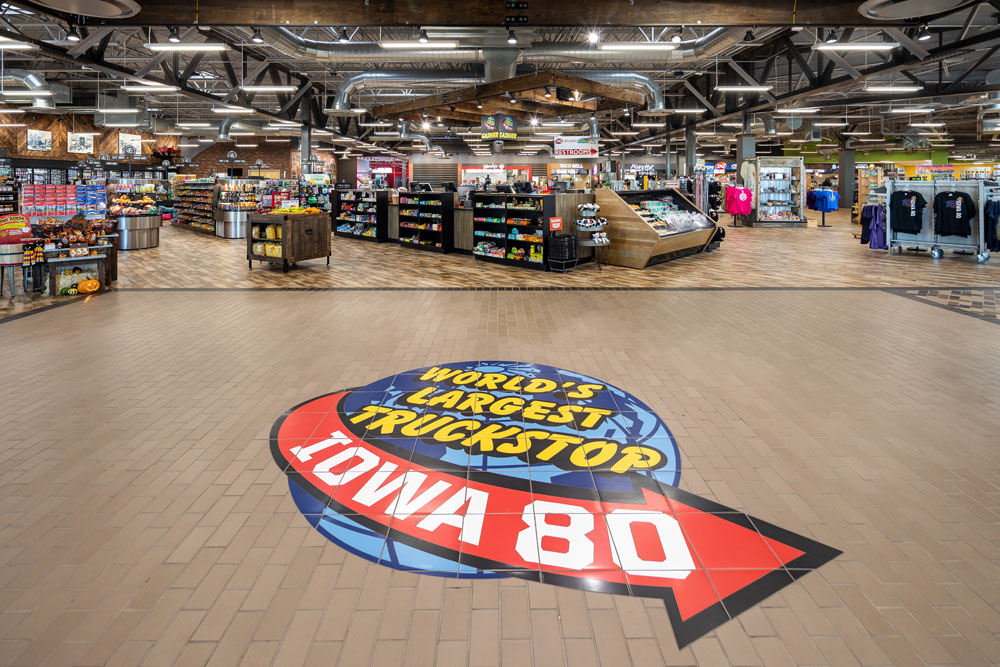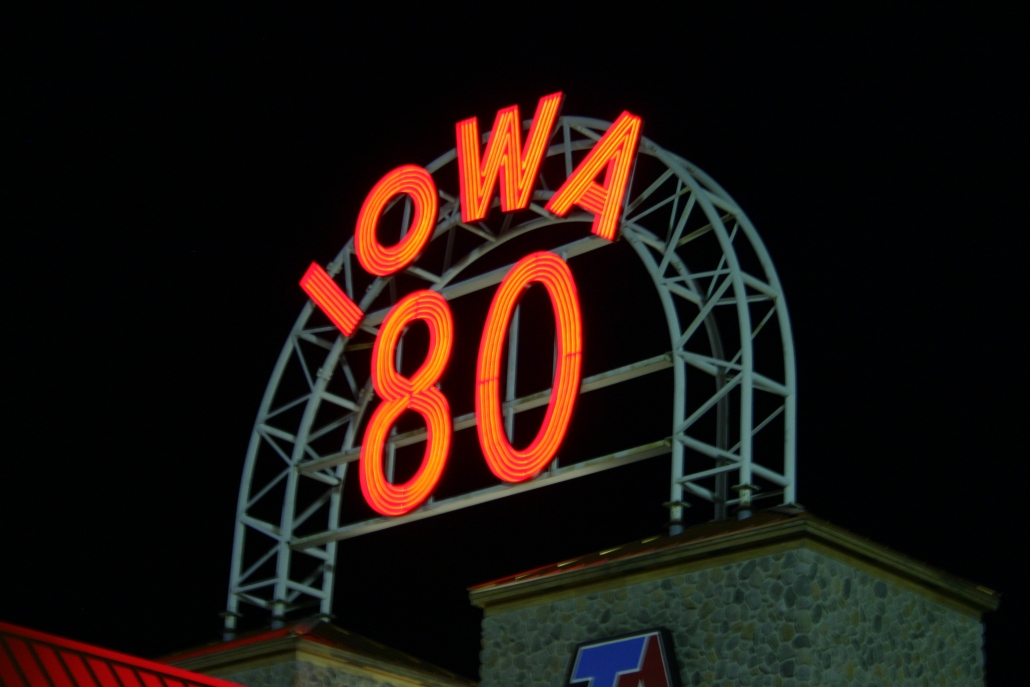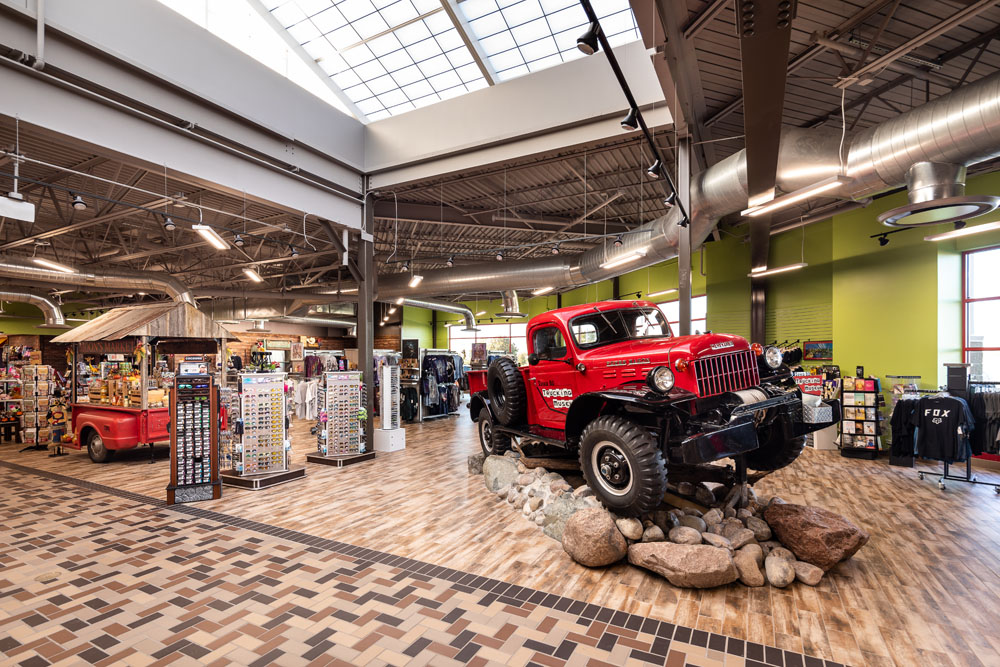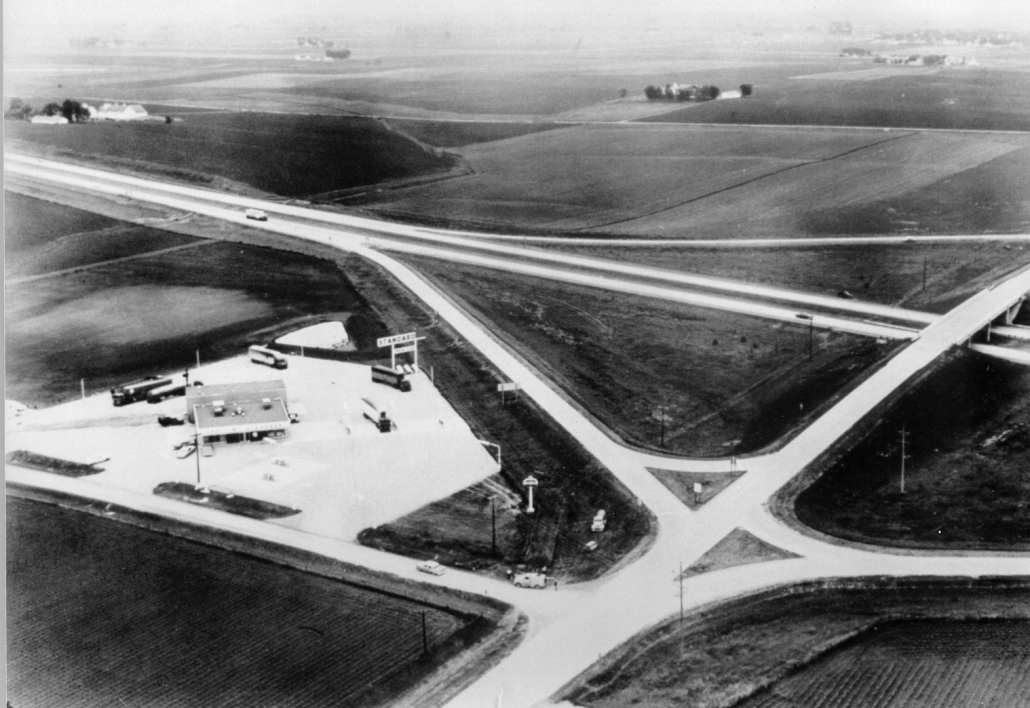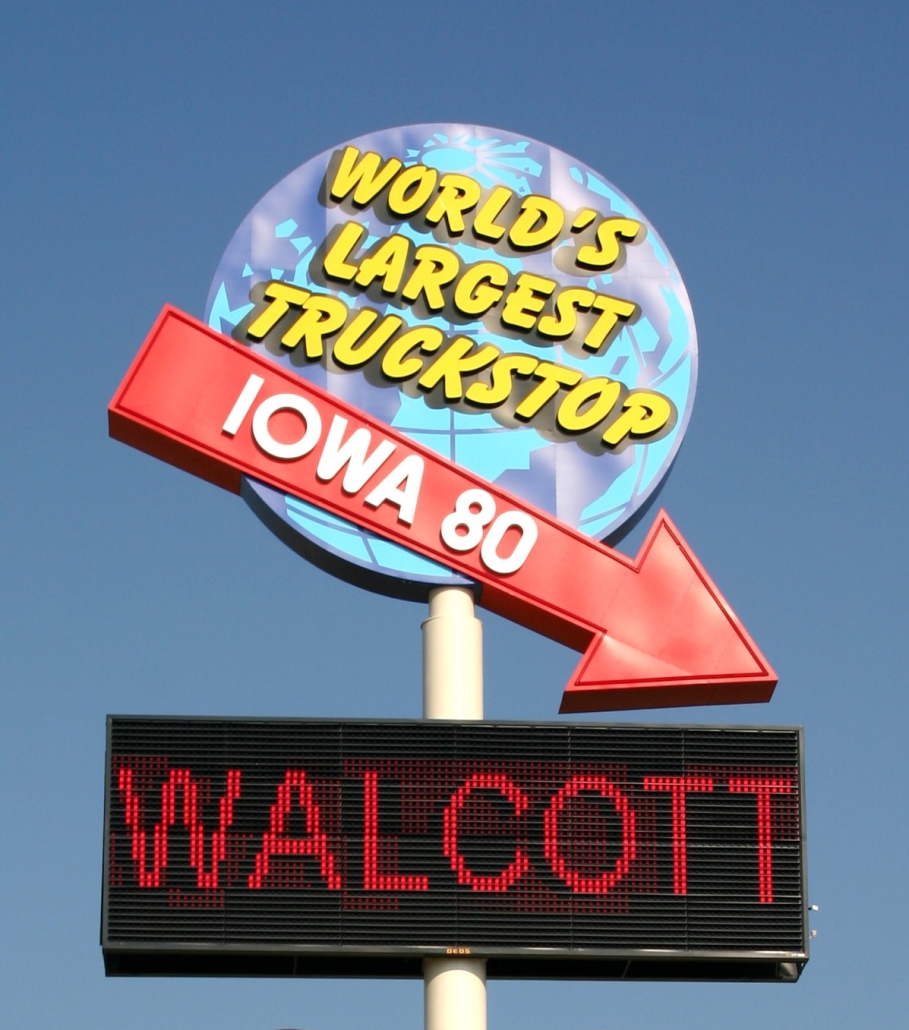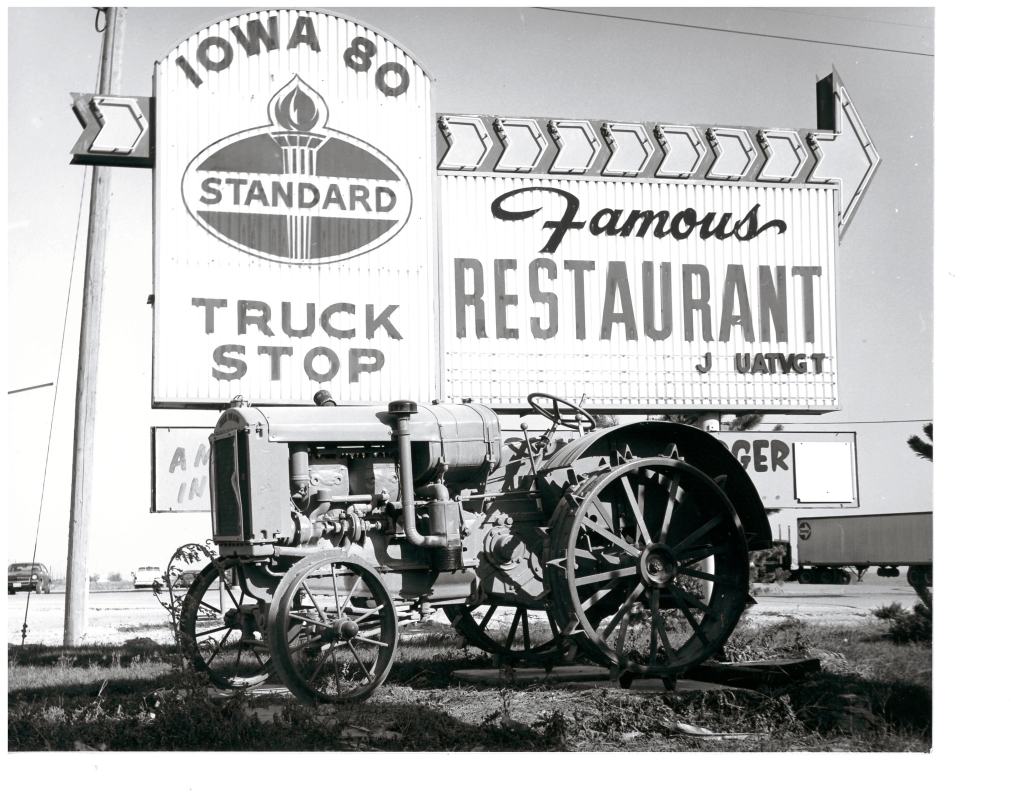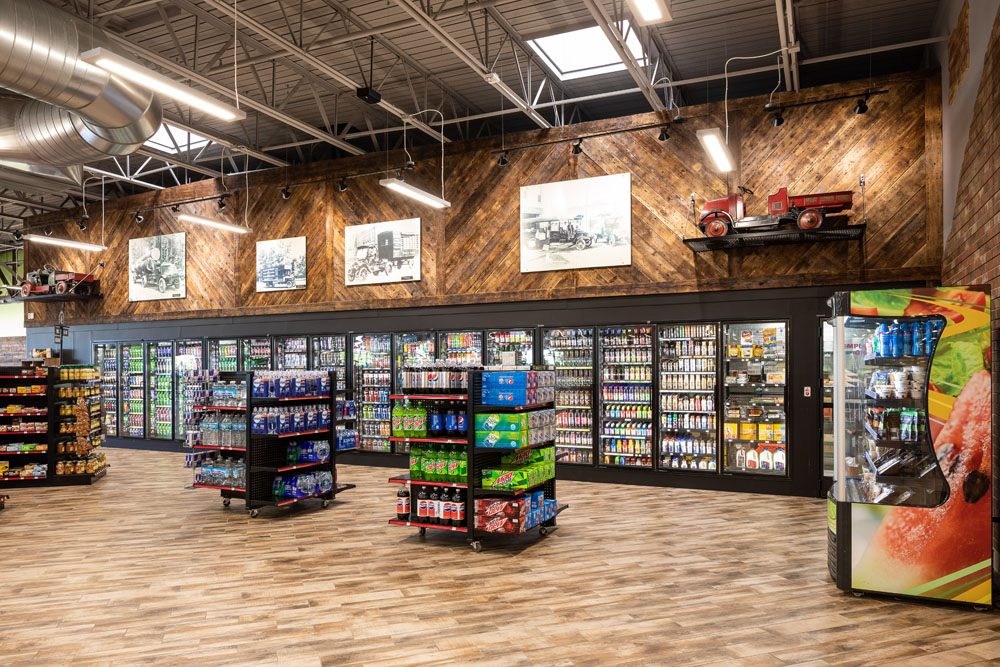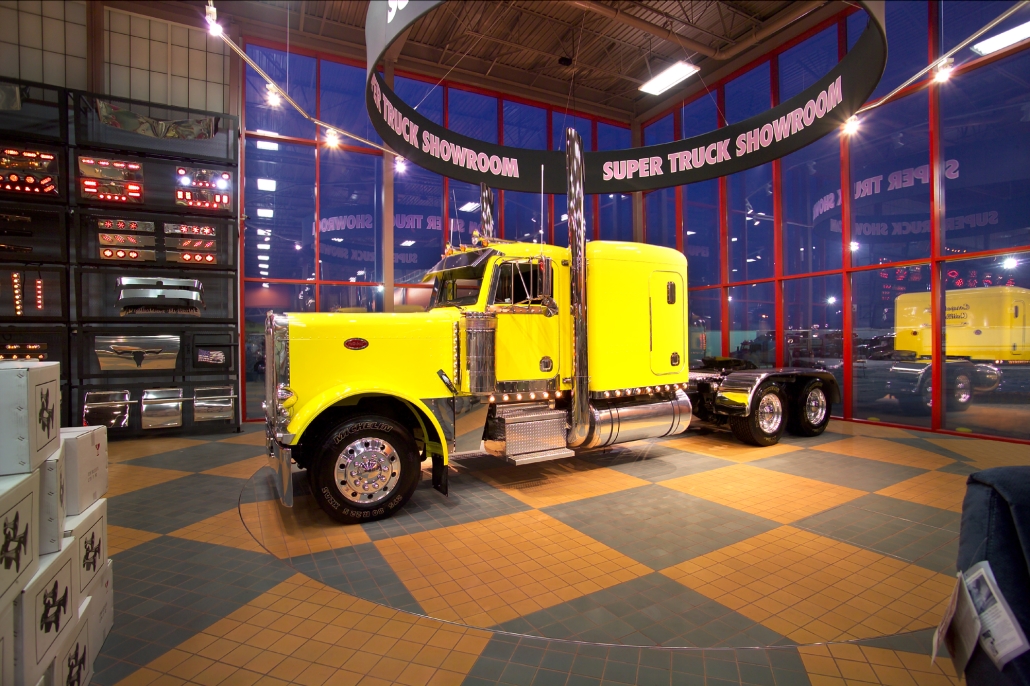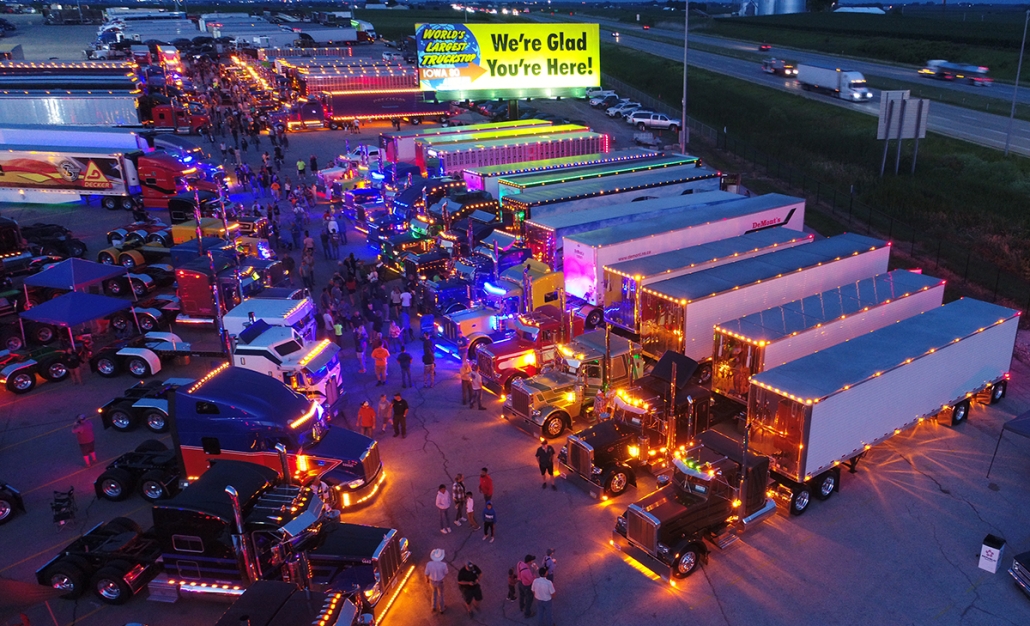 The Iowa 80 opened its doors for the first time in 1964, before Interstate 80 had completed construction. Bill Moon, founder of the Iowa 80 saw that the new highway was going to be a major freight corridor and truck drivers were going to need a place to refuel, refresh and relax from the road.
The Iowa 80 started out as a small gas station where drivers could get the necessities before heading back out on the road. It wasn't until the early 1980's that Bill was able to expand the services and offerings of the Iowa 80 and the rest stop began to resemble what it looks like today. 
We were able to speak with Heather DeBaillie, Vice President of Marketing with the Iowa 80. She talked to us about the stop's history and what it has to offer for truck drivers. 
"The Moon Family has always reinvested in Iowa 80. We talk to drivers and ask them what they need when on the road. What are their pain points? What could we provide that would make their lives easier?  We've added all of those things when feasible. A lot of what we build is around saving the driver time and providing them comfort. Our goal was always to be the best truck stop and along that journey we became the biggest too. Now, we strive to keep both titles."
What Services Does the Iowa 80 Offer?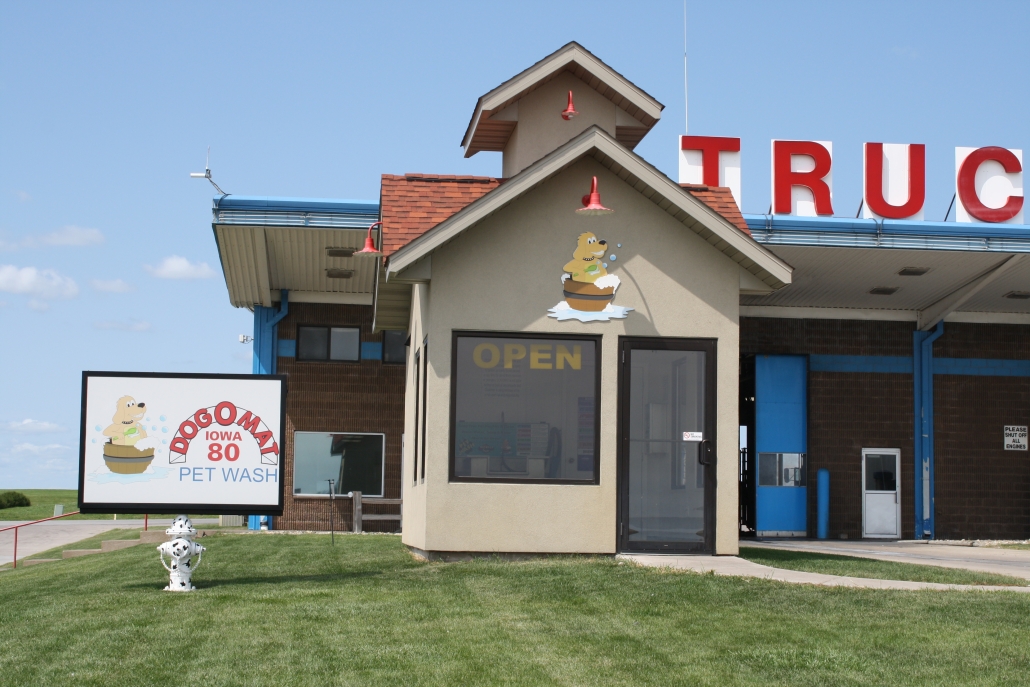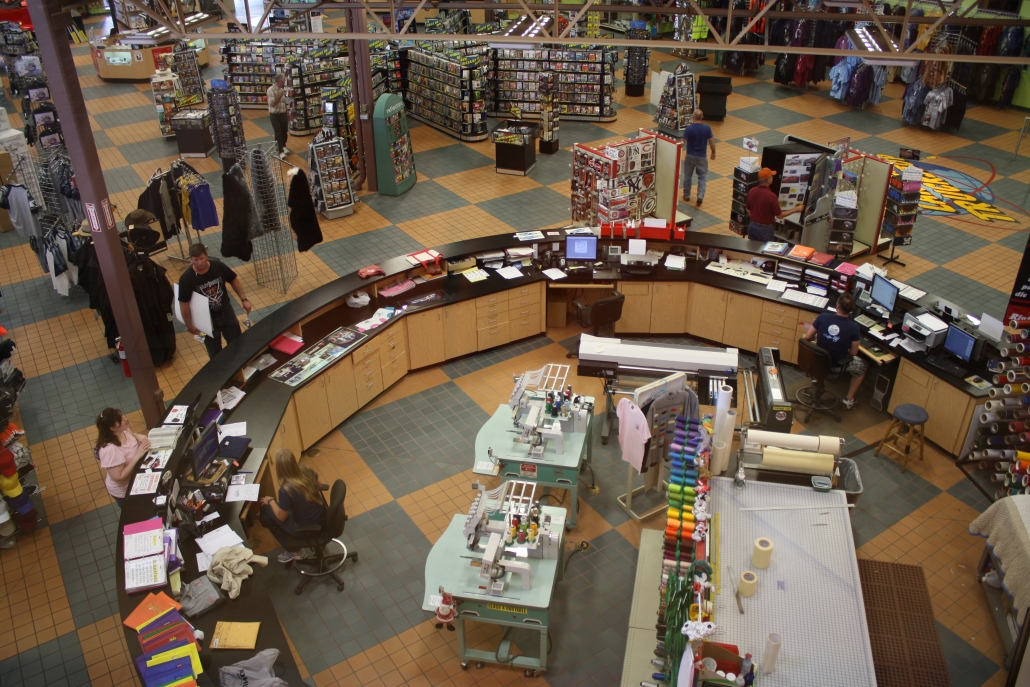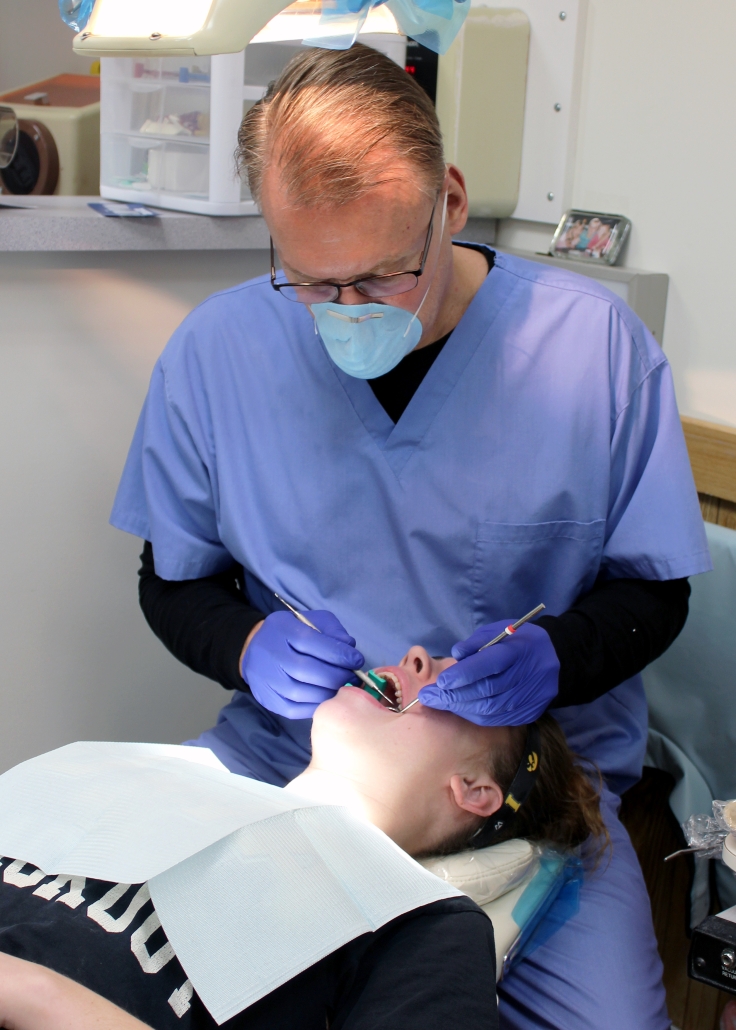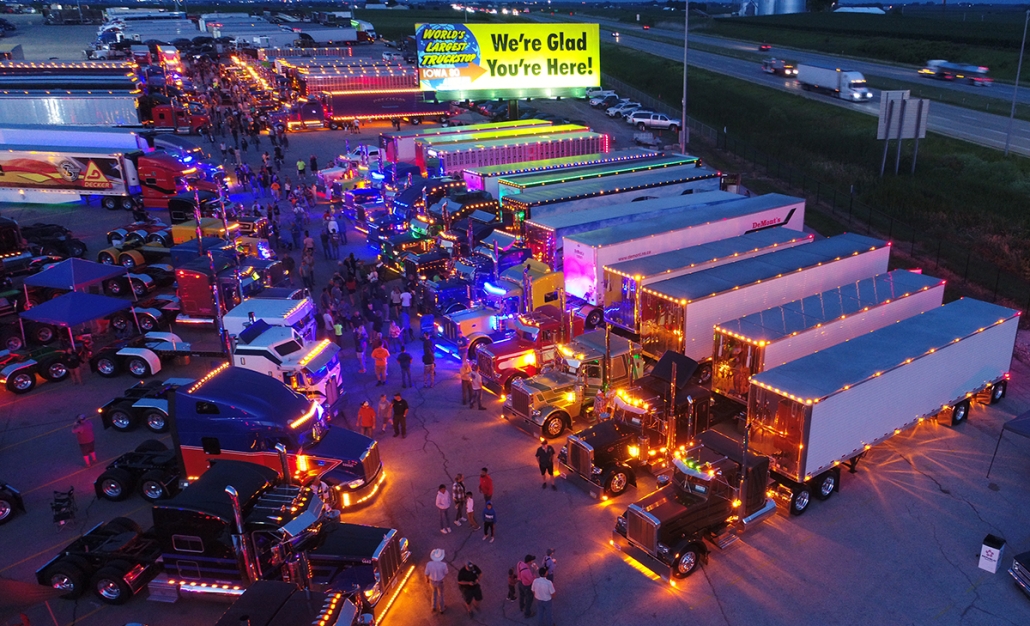 The Iowa 80 offers everything drivers expect from a traditional truck stop and much more. They have 16 diesel fuel lanes, two dozen private showers, 10 restaurants, and 900 parking spots. It's all part of their ideology of building bigger so drivers don't have to wait.  
"We want to make drivers' lives easier by having everything they need in on stop.  We also have a 7-bay Truck Service Center, dog wash, Fuel Center that in addition to 16 fuel lanes includes a small store and two food options; a CAT Scale and a 3-bay Truckomat Truck Wash. We've added these options to make our customer's lives easier."
Over the years, the Iowa 80 has continued to grow, thanks to the Moon family investing in the stop. It soon became the largest truck stop in the world, offering drivers luxury services like a movie theatre, barber shop, and on-site chiropractor.  
Here's a list of some of the services the Iowa 80 offers: 
Fuel Center

 

Truck Service Center

 

CAT Scale

 

Movie Theatre

 

Chiropractor

 

Dentist

 

Barber Shop

 

Self-Serve Dogomat Pet Wash

 

Laundry Area

 

Custom Printing Shop

 
Does the Iowa 80 Hold Events?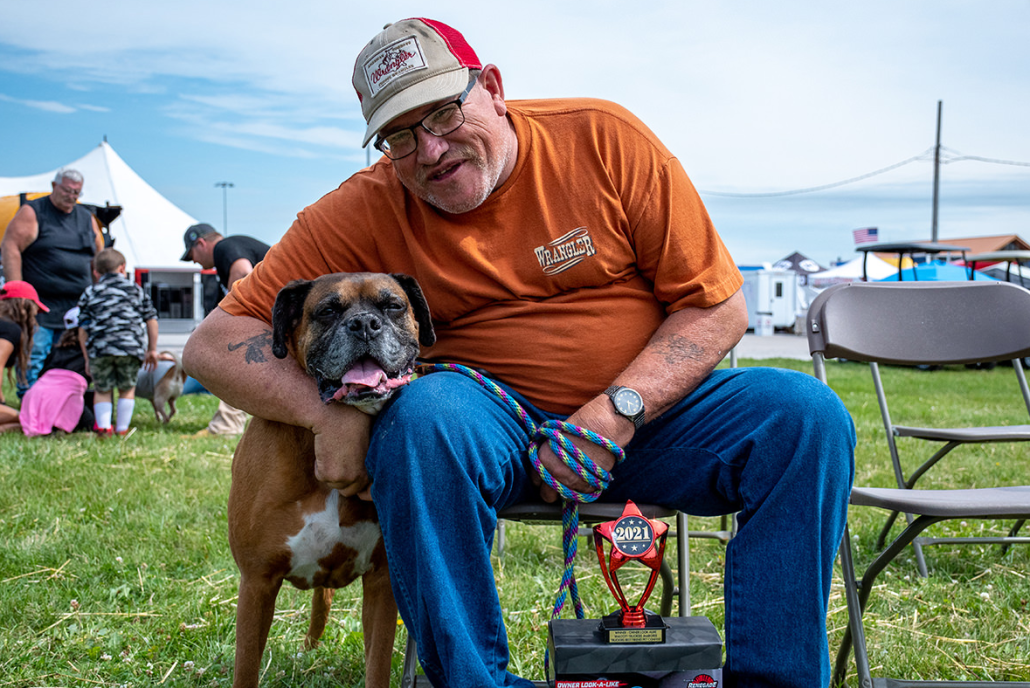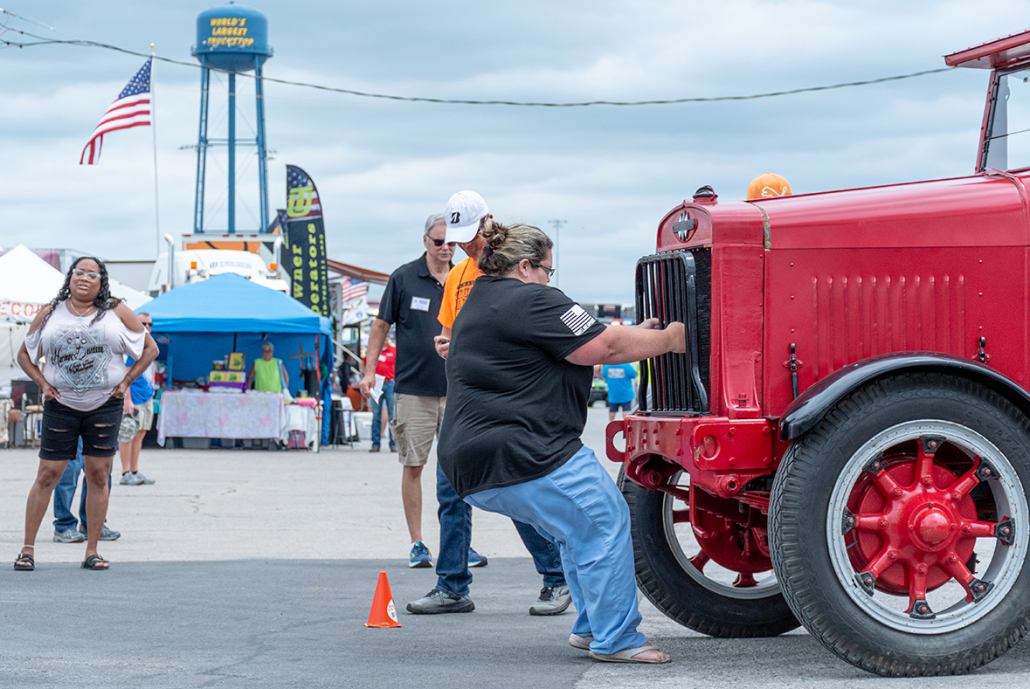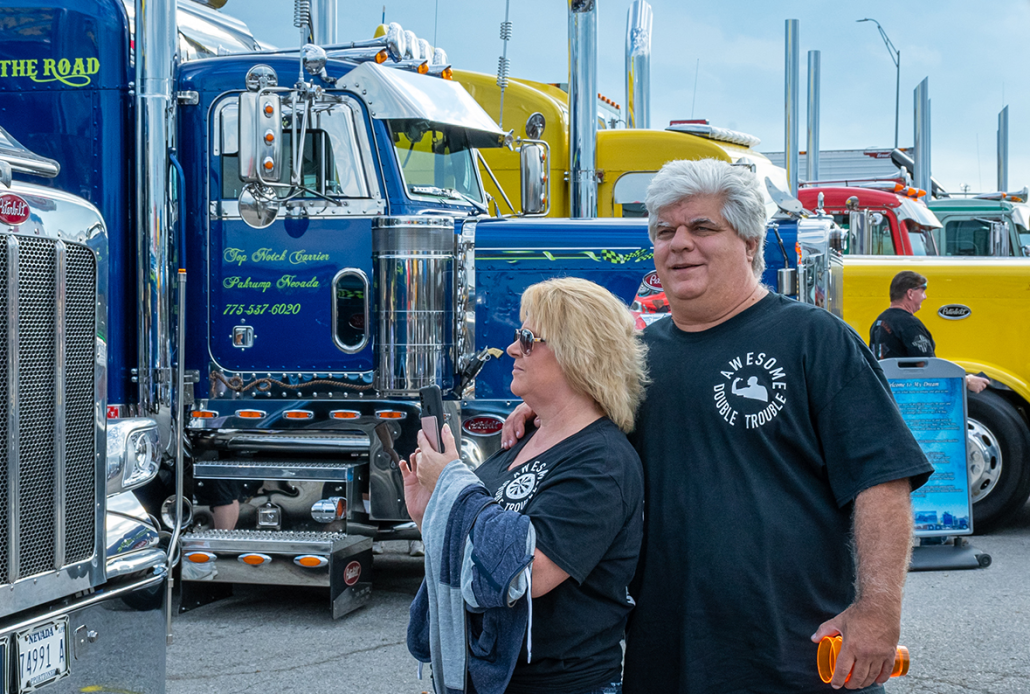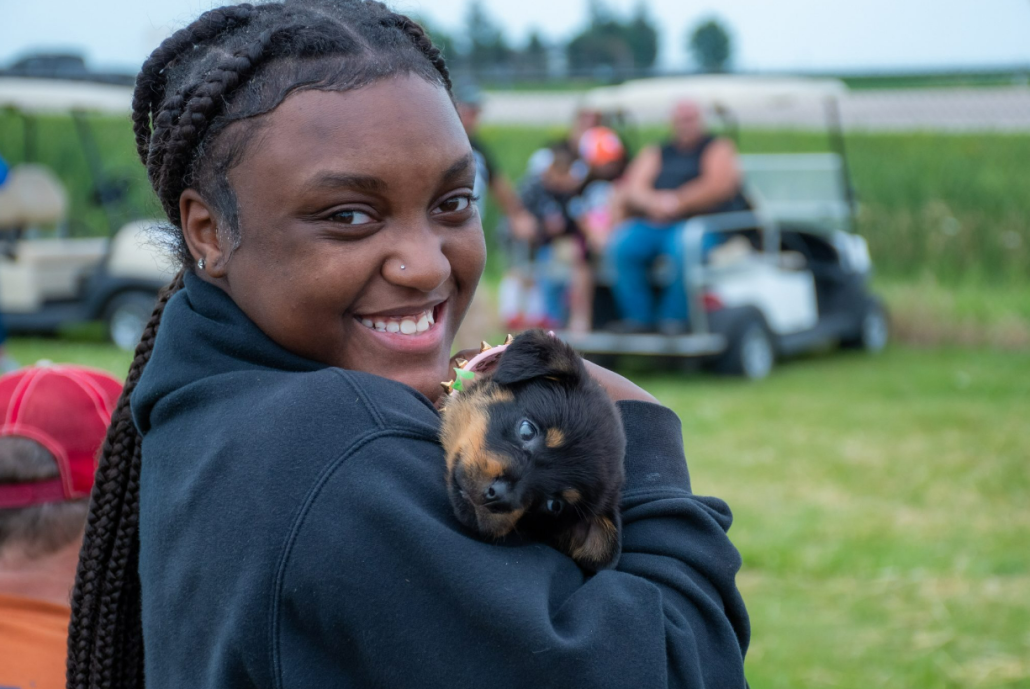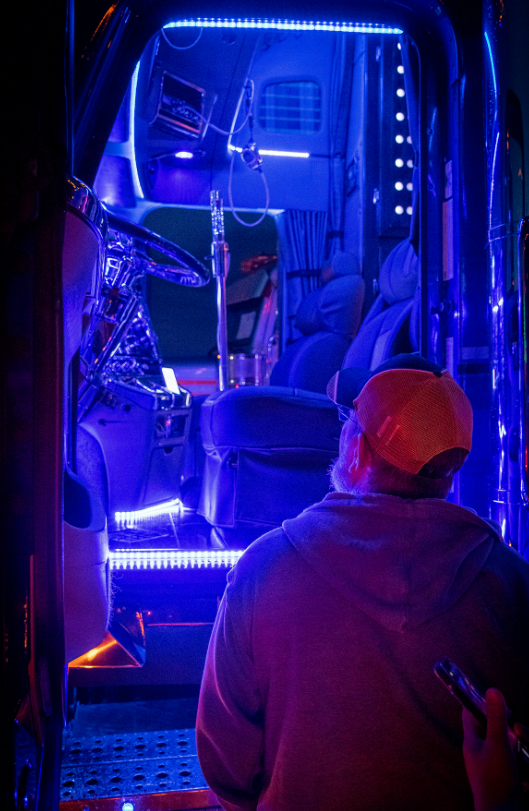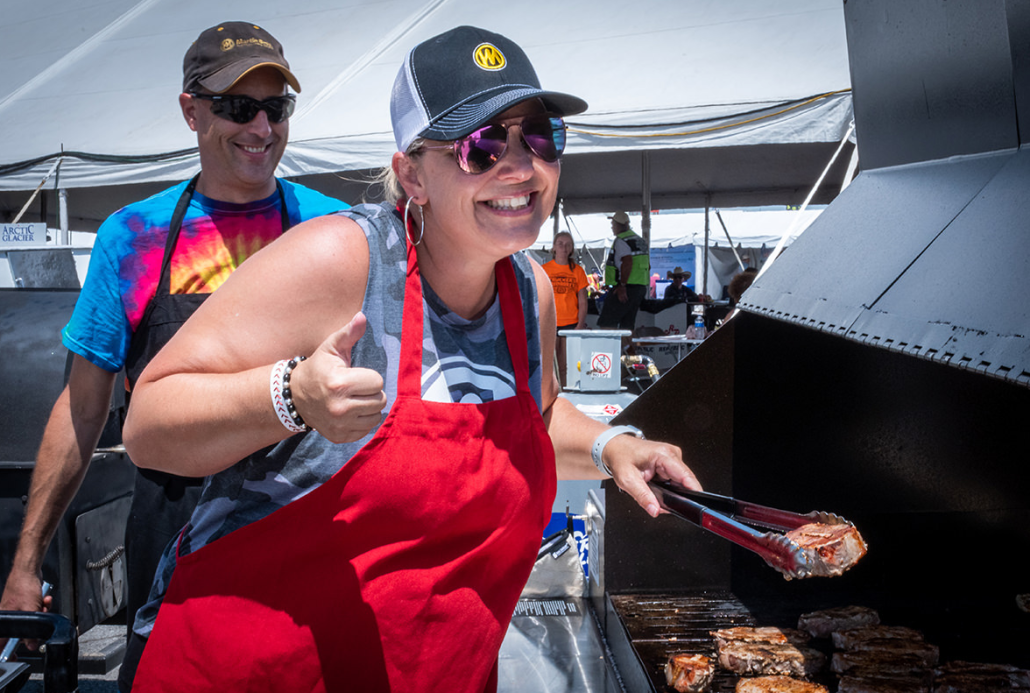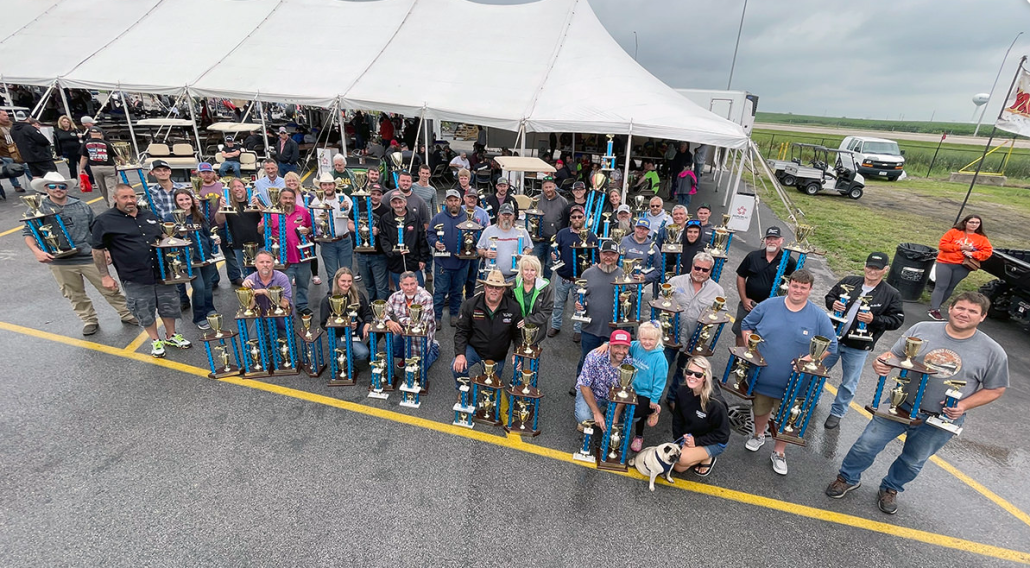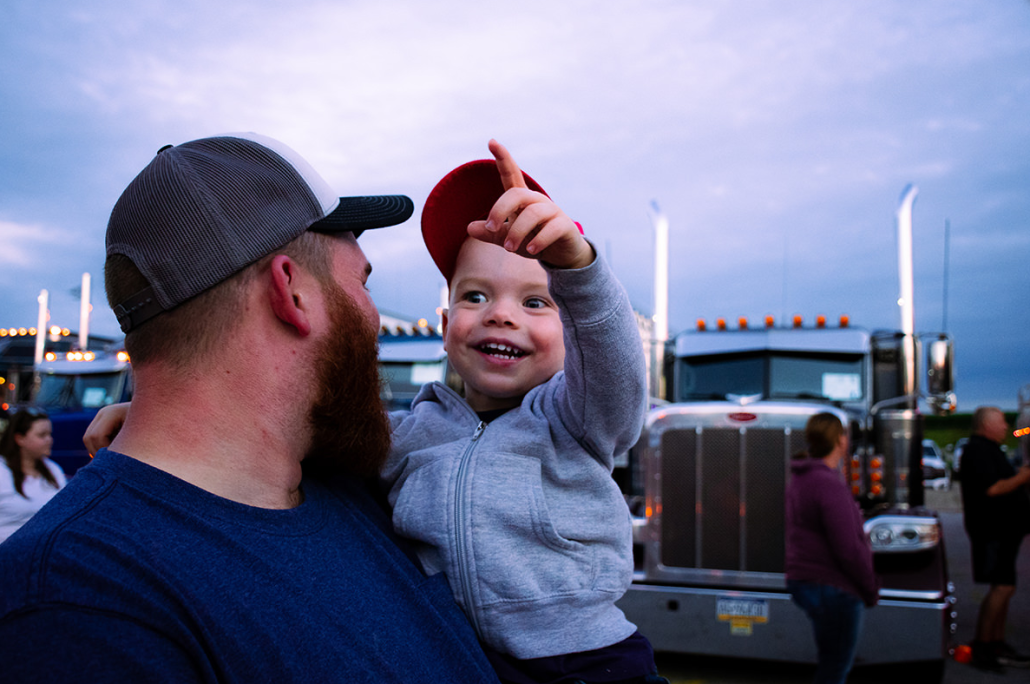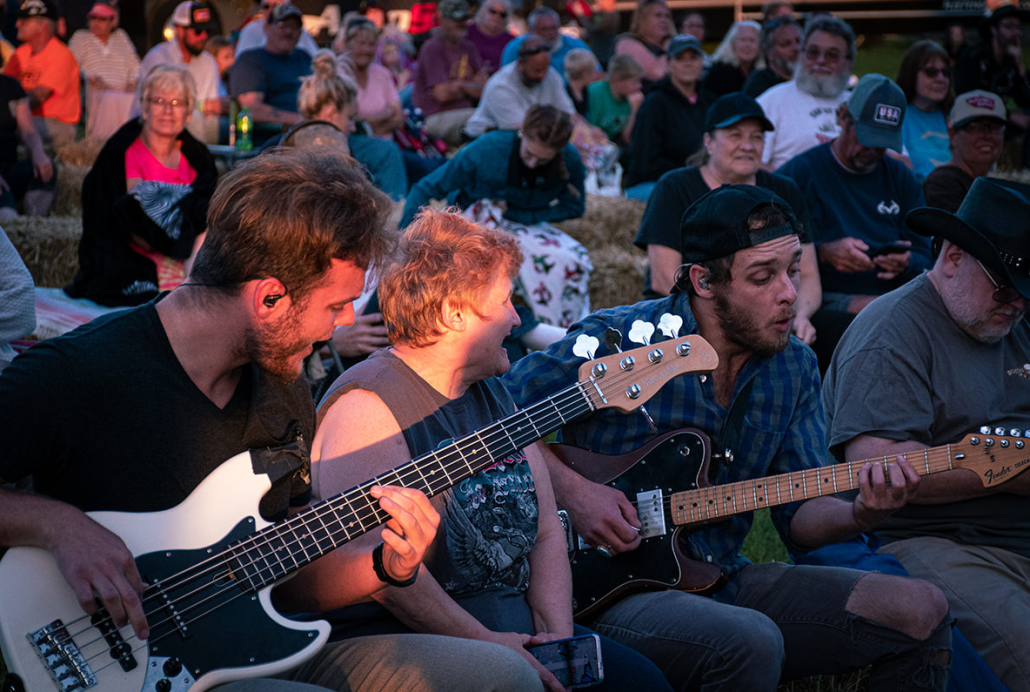 Apart from the unique services, the Iowa 80 holds an annual event each summer known as the Walcott Trucker's Jamboree. The event has taken place every year since 1979 and includes truck exhibits, an antique truck display, super truck beauty contest, trucker Olympics, pet contest, live music, food, and more. 
"The Walcott Trucker's Jamboree is our way of saying thank you to the millions of drivers who work hard to deliver what we need and keep the economy rolling. The event is free to attend and also gives non-truckers a chance to come and see some really cool rigs and learn more about the industry we depend on to get us everything we use. It's the biggest Trucking party in the country."
This year's Walcott Trucker's Jamboree will be taking place July 14-16th.  
If you're a history buff, The Iowa 80 has something for you as well. You can check out the Trucking Museum which features some of the earliest known trucks, petrolinia and vintage gas station collectables, and antique toy trucks. 
Heather finished with these thoughts, 
"Like many trucking companies, Iowa 80 is a family owned and operated business. We are family friendly and are now serving fourth and fifth generation driver customers. We reinvested a lot back into the truck stop to create a place we hope drivers enjoy and feel welcomed. There are no locks on our doors, as we've been open continuously since our first day of operation in 1964."

Drive My Way matches you with a job based on your preferences like pay, home time, touch level, and more.
https://www.drivemyway.com/wp-content/uploads/2022/06/Iowa80_EastEntrance-scaled-e1655997246590.jpg
977
2048
Reid Smith
https://www.drivemyway.com/wp-content/uploads/2022/03/Untitled-1-3.png
Reid Smith
2022-06-21 17:57:15
2022-06-23 15:16:11
Iowa 80: Have You Been to the World's Largest Truck Stop?