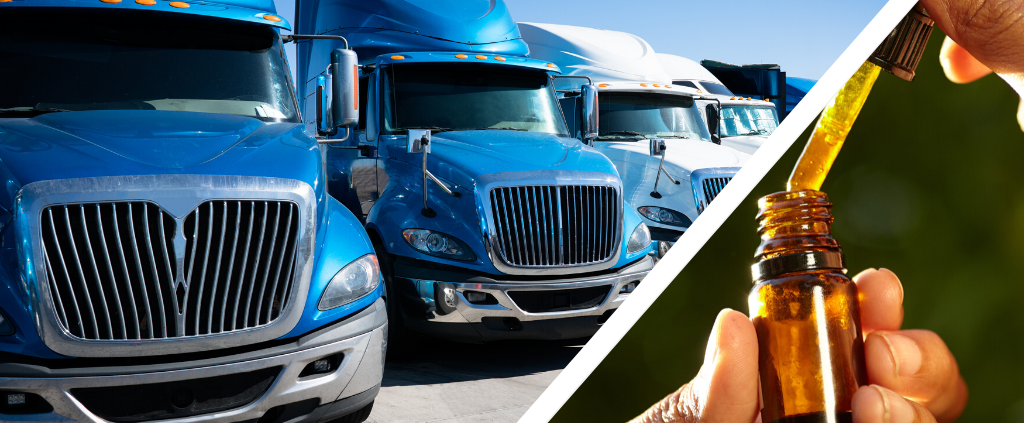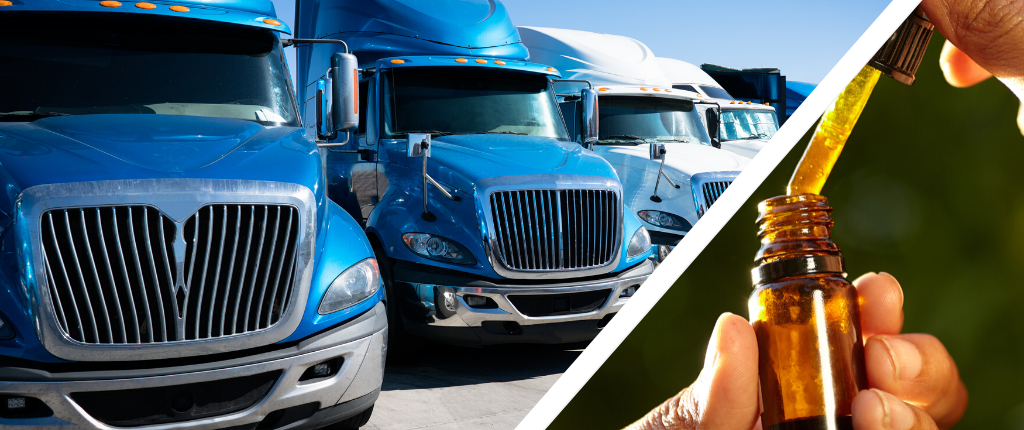 The CDL Drug test and alcohol tests are a standard part of the trucking industry. If you have a CDL job, you've likely had more than a few already. For as common as they are though, there are still a lot of questions about how it all works. Get in the know and don't get caught unaware the next time your employer asks for a random sample or you are preparing to start a new job. Here are 5 of the most important facts about the CDL drug test and alcohol tests.
1. CDL 101: What is the CDL Drug Test and Alcohol Test?
CDL Drug Test
Most drug tests are urine tests that are given at a specific collection site. The most common type is called a 5 panel test, and it detects marijuana, cocaine, amphetamines, opioids, and PCP. Most of these substances leave traces that could show up in a urine test long after the effects you can feel have passed (more than 30 days for some!).
CBD oils and lotions can register on these tests, even if there is little to no THC in the product. Make sure you're in the know on what you can use.
In addition, if you take prescription medications that could register on a drug test, make sure you have written verification from your prescribing doctor that you are able to safely operate a commercial vehicle while taking that medicine. 
Alcohol Test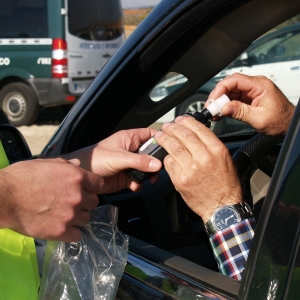 Alcohol tests are typically done with a breathalyzer. Drivers cannot work or remain on duty with an alcohol concentration of 0.04 or greater. That's much lower than the allowed limit for drivers of passenger vehicles. For both men and women, that could mean that even one drink puts you in danger of exceeding the legal limit.
As someone who drives a commercial vehicle for a living, the standards for you on the road are higher than for other drivers both on and off duty. In addition to a lower allowed BAC, commercial drivers are not allowed to have alcohol within four hours of starting their shift. If you are convicted of a DUI or DWI even in your personal vehicle, you must report it to your employer and may face significant consequences for your job.
2. When you can be tested
All trucking companies are required to request a drug test from their drivers prior to employment. Drivers may then be submitted to a random drug test annually for the duration of their employment.
The FMCSA requires companies to test 50% of their number of driver positions annually, so your odds of getting tested are not small.
You also may be required to take a drug test if you're in an accident. The federal law depends on the type of accident you're in and particularly whether you receive a citation. The FMCSA laws on this are actually pretty clear cut. However, some companies have stricter requirements, and it's not uncommon for a company to ask for a CDL Drug Test after every accident. (This may be an insurance requirement or simply to encourage safer driving habits.)
3. How the test works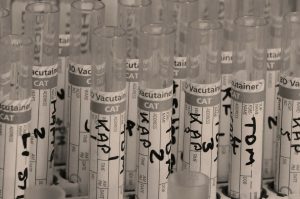 The most common form of drug test is a urine sample. Typically, the sample is collected and then processed in a lab. It is split into 2 samples: A and B. Sample A is tested. If the sample comes up positive, and you think it is an error, you have 72 hours after learning the results to request that another lab test Sample B to confirm the results. If you take prescription medications that may have triggered a positive result, take action immediately to share the doctor's note.
4. Who gets my results (is this related to the Clearinghouse?)
A positive test result will be shared with your employer, but CDL Drug tests are otherwise confidential. They are, however, on your permanent record in the Clearinghouse.
Future employers can ask to see previous drug and alcohol tests, and past employers must share that information.
While it might seem strict, this rule is in place for driver protection. If you or someone you know is struggling with drug or alcohol abuse, tracking the tests can identify this and help the driver get assistance. Substance abuse may also point to a larger conversation about mental health. Truck driving is a hard, and often lonely career. Know that you are not alone, and get to know your resources. 
5. What happens if I refuse or fail?
Failing a drug test doesn't automatically mean losing your job, but it is serious. The results of your test will be shared with your employer. It is up to your employer to decide the consequences. That said, the DOT does require that drivers are not allowed to operate a CMV after failing a drug test. In other words, if you are permitted to stay with your company, you won't be driving. Whether you are at risk of losing your CDL license also depends on your company and the type of accident.
If you refuse to take a drug or alcohol test, that will also be noted on your permanent record. Just like a positive result on a drug test, refusal to complete a drug tests forces you off the road immediately.
You will then need to complete a formal Return to Duty (RTD) process before you are eligible to drive again.
Operating a CMV while on drugs or under the influence of alcohol is dangerous. While these regulations might seem overly strict, prevention is always better than fixing damage when it comes to safety. Staying away from these substances while on the job protects your life, your job, and the lives of everyone else on the road. 
STAY UPDATED ON INDUSTRY TRENDS AND BEST PRACTICES
Join our community of over 150,000 drivers who receive our updates.


https://www.drivemyway.com/wp-content/uploads/2020/01/drug-test-image-e1580488994804.png
663
1024
Alayna Klco
https://www.drivemyway.com/wp-content/uploads/2022/03/Untitled-1-3.png
Alayna Klco
2020-02-03 15:33:35
2020-02-03 17:58:18
CDL Drug Test: 5 Important Facts to Know