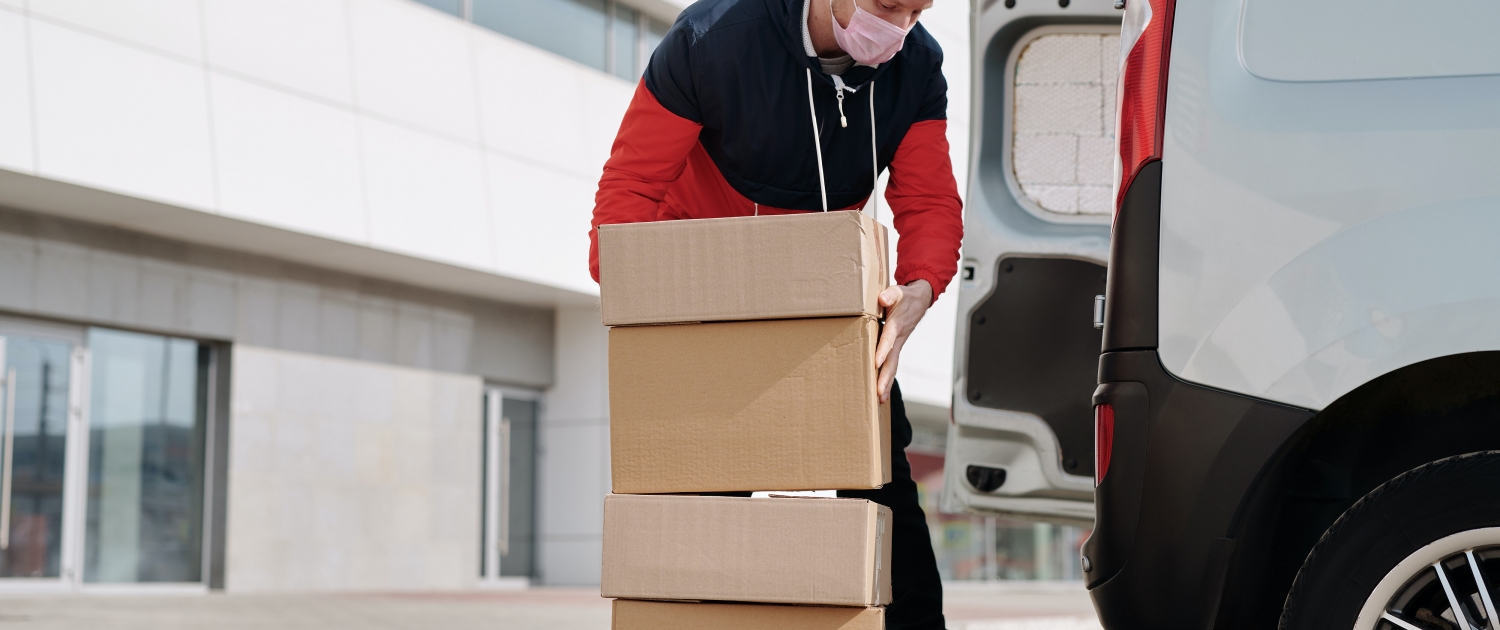 What is a Sprinter Van?
While the phrase "Sprinter Van" has almost become interchangeable with "Cargo Van," a Sprinter is actually the brand name for a van exclusively manufactured by Mercedes-Benz. Sprinter Vans have been around since the mid-90s in both cargo and passenger models, but have just recently skyrocketed in popularity. This is thanks to the trend of people downsizing by living in them along with Amazon using them as their go-to delivery vans over the past few years.  But, it's not just the big box carriers like Amazon who are looking to fill these Sprinter Van Driver Jobs. Delivery companies all over the country are looking for drivers to complete the all-important "Final Mile" in the logistics chain. This gives prospective Sprinter Van Drivers a great amount of leverage in finding the right job for them.  
Like with every driving job, there's pros and cons, and that's definitely true with Sprinter Van jobs. If you're thinking about making the jump into Sprinter Van driving, here's what you need to know about this line of work. 
Pros
No CDL Required
Maybe the biggest plus for people considering driving Sprinter Vans is that there's no CDL requirement. Some states have a few additional requirements for delivery drivers, including proof of a clean driving record and the ability to pass a physical and drug test. Aside from that and passing any company training, there's nothing stopping you from hitting the road. 
Part-Time Possibilities
You've probably heard of people who work on the weekends or during the holidays for Amazon as part-time delivery drivers. In addition to getting experience driving a large vehicle, working as a Sprinter Van Driver is also a great job for someone trying to make a little extra money on the side. 
Easier Path to Owner Operator
Another benefit to driving Sprinter Vans is that there's a much easier path to becoming an Owner Operator than there is with a traditional semi-truck.  The starting MSRP for a new Sprinter Cargo Van is $36,000. Compare that to the average price for a commercial truck, which is anywhere from $130,000-$200,000 and you can see why so many people are looking to buy Sprinters instead.  
Home Time
While there are a few exceptions, most Sprinter Van Drivers can expect to be home every night. The shifts might be long, but you'll still make it to your own bed at the end of each day, which can't be said for all trucking jobs.  
Cons
Tight Deadlines
You've probably heard already, but being a Sprinter Van driver can be a very stressful job. Drivers are expected to deliver close to 300 packages per shift. While some might enjoy this fast-paced environment, it definitely isn't a role for everyone, especially drivers with physical limitations. 
Customer Service
Another element involved in Sprinter Van driving that may be overlooked is customer service. In addition to driving, you may be dealing with customers who can sometimes prove to be difficult. This won't be a problem for some, but many drivers got into this line of work to avoid these types of interactions altogether.  
Physically Demanding
With Sprinter Van Driver jobs, it's almost certain that you'll be working with touch cargo. This may not be a huge deal for drivers unloading one or two big deliveries a day, but it's a much different beast when you're a Sprinter Van Driver. Delivering hundreds of packages and walking up and down driveways for 8+ hours a day makes this one of the most physically intensive jobs you can do in the logistics industry. On the flip side, if you're looking for a job that will get you fit while you earn some money, look no further.  
If you're a disciplined worker who doesn't mind—or even enjoys—a bit of stress, Sprinter Van driving could be the right career path for you. It's also a great job for those considering a career in trucking but want to try their hand at something smaller before going through the process of getting their CDL. And with the wide variety of jobs available in Sprinter Van Driving, there's no doubt that you'll find the job right for you. 

Drive My Way matches you with a job based on your preferences like pay, home time, touch level, and more.
https://www.drivemyway.com/wp-content/uploads/2021/10/pexels-norma-mortenson-4391478-scaled.jpg
1365
2048
Reid Smith
https://www.drivemyway.com/wp-content/uploads/2022/03/Untitled-1-3.png
Reid Smith
2021-10-18 10:00:24
2022-06-21 18:19:01
The Pros and Cons of Sprinter Van Driver Jobs