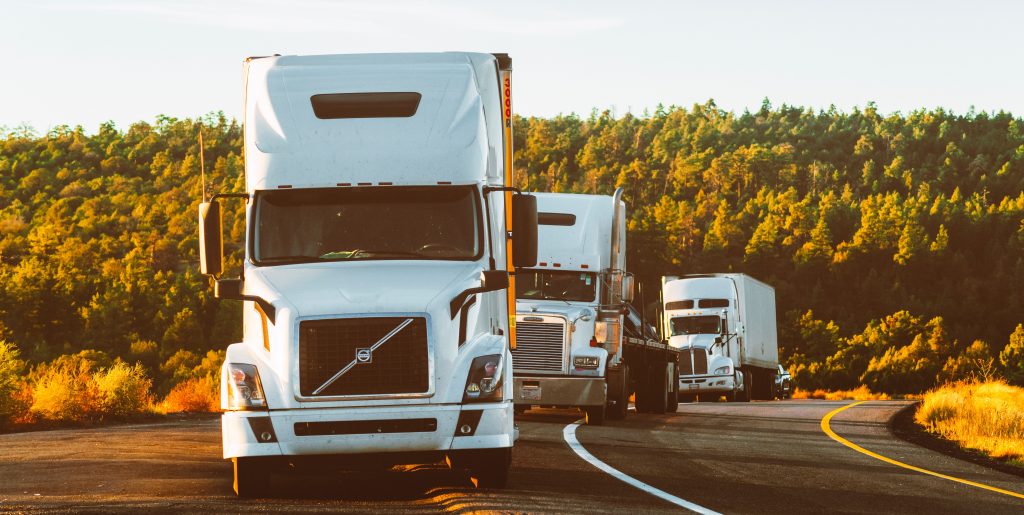 Becoming an owner operator is considered a bit of a holy grail in the trucking industry. Everyone has considered it, and some eventually become successful owner operators. Essentially it's like running your own business, and comes with more independence and flexibility. Be careful though, as being an owner operator involves a great deal more responsibility and management tasks. Generally you'll want to consider being an owner operator only after years of experience on the road as a company driver. Once you're there though, here's what you need to do to become an owner operator.
Evaluate and Decide
So you've spent nearly a decade as a company driver on all sorts of hauls and trucks across the country, and you feel you're ready to become your own boss. Now is the time, right? Not so fast!
There are many things you need to take into consideration before being sure that you're ready to be an owner operator. The first set of factors is professional and financial. Are you financially ready to run your own business? Do you have enough in savings if things don't pan out for 6-8 months? Where and how will you find a place for closing deals with transportation companies?
If you're successful, you could be making over $100,000, but many more owner operators will be struggling before they start making a profit.
Perhaps more important than the financial considerations are the personal factors. Are you and your family ready to make such a large commitment? How will this decision impact your family and home life? How will your health be impacted by being on the road for so long? Will your family be able to help you with the business-side? Take all these questions into account before making a decision.
Authorization
The first step is to acquire the proper authorization. You'll need to acquire the US DOT (Department of Transportation) and MC (motor carrier) numbers. There is a one-time $300 filing fee to request an MC number with the Federal Motor Carrier Safety Administration (FMCSA). You can learn more and acquire the MC number here.
As an independent truck operator, you'll also need to be covered by the mandatory health and truck insurances.
Aside from being enforced by the federal law, truck insurance will protect you as an owner operator in the event of unpredictable situations.
There are different types of coverage depending on the goods you plan to haul. Learn more about insurance coverage and requirements here.
In general, the trucking industry is heavily regulated. As a company driver you probably didn't have to worry about this too much besides making sure you follow the regulations the company made you aware of. As an owner operator, you'll need to be aware of all the regulations ahead of time, and make sure you are in compliance. For example, you'll need to find out everything you can about the electronic logging device (ELD) mandate and find the right ELD solution for you.
Get a Truck
The next step is to find your own truck. This can be the most exciting and the most frustrating parts of becoming an owner operator. You'll need to decide what type of operation you want to run to determine what type of equipment to obtain. Having experience with certain kinds of trucks and hauls will give you the edge in making this decision.
You could choose to aim for very general and generic hauls or pick a niche that suits you best. Or you could aim to strike a balance between the two.
For getting the truck itself, you generally have two options. Either buy your truck and trailer entirely or acquire them through financing with the bank. As you can see, this depends heavily on the state of your finances. Most people choose to go through the bank to acquire a truck.
Since this is one of the most cost-intensive steps, remember these two tips: find the best truck deal for yourself and find the bank with the lowest interest rates.
Keep in mind that the bigger your down payment on the truck, the lower your monthly payments will be. Banks will consider a number of factors for the loan including your credit score and history, whether you've had a permanent address, and if you've had a stable job. This is where your years of experience and preparation will count.
Become Business-Savvy
Being your own boss in the trucking industry isn't easy. All of a sudden you'll have to master all sorts of concepts you didn't think of too much while a company driver. Regulations, compliance, cost per mile, gross revenue, maintenance costs, tax filing, and accounting are only a few of the various aspects of a job. Hopefully you've been exposed to all of these for years as a company driver and feel ready to master them.
Most importantly, you need to start being more cost conscious. Your profit is going to depend on two factors: how much revenue you bring in and how much you can cut costs. In fact, you should familiarize yourself with the "golden equation", which simplifies your finances.
The golden equation is:
Revenue per mile – Cost per mile = Gross revenue
Gross revenue – Taxes = Net Profit
Once you've processed this, you'll find new ways to cut costs like finding the quickest and shortest routes, avoiding maintenance issues, and reducing vehicle idling. You'll also need to develop a system for finding loads. Using load boards is a popular method to find freight. These are online sites where owner operators can find loads posted by shippers and brokers. Many of these will have mobile apps for your convenience. Take to your owner operator buddies as contacts to get recommendations of who to work with and who to avoid.
Becoming an owner operator is one of the biggest decisions you'll make as a truck driver. Ideally you've prepared for it for years, and you feel comfortable and ready for the impact it will have on your life. While you stand to profit more, and enjoy more independence, it comes with many challenges. While this covers the basics of how to become an owner operator, you should also research and talk to many other drivers before making the decision to become an owner operator.

Drive My Way matches you with a job based on your preferences like pay, home time, touch level, and more.
https://www.drivemyway.com/wp-content/uploads/2022/03/Untitled-1-3.png
0
0
Alayna Klco
https://www.drivemyway.com/wp-content/uploads/2022/03/Untitled-1-3.png
Alayna Klco
2019-05-06 00:00:00
2022-08-01 14:10:01
How To Become An Owner Operator