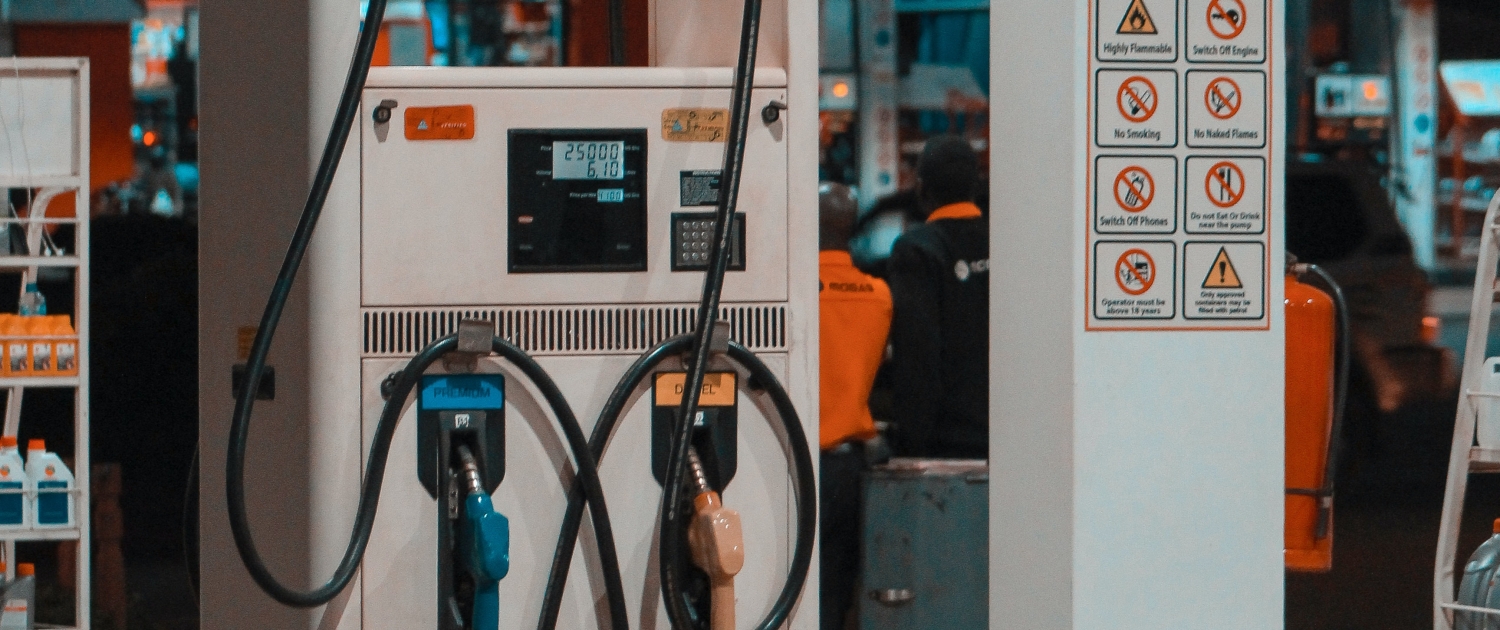 Diesel fuel prices are finally beginning to fall. For the first time since March 2022, the average price for a gallon of diesel slipped below $5 per gallon. While that is good news, prices still remain much higher than they were just a few years ago.  
Owner operators are taking the brunt of this diesel fuel hit, with many having to either sell their truck and sign on as company driver or get out of trucking altogether. For those owner operators who are sticking it out, they're looking for any way they can save on the costs of owning a semi. Luckily, fuel cards are a convenient and easy way to ease some of the burden owner operators are feeling at the pump.
What is a Fuel Card?
A fuel card is a card that allows owner operators and fleet owners to purchase diesel fuel or related trucking services. Some fuel cards function as a credit card where you have a line of credit that you can buy fuel against, while others work as a debit card that you load money onto before filling up.  
What are the Benefits of Fuel Cards?
Discounts
This is the biggest reason that drivers apply for fuel cards. The average discount for fuel card holders ranges from 8-25 cents per gallon. While that might not seem like a lot, when you add that up over the course of a year, fuel cards can save owner operators hundreds, if not thousands off their fuel costs.
Less risk of theft
Another big benefit to fuel cards is the reduced risk of theft they present. A fuel card that can only be used to purchase gasoline is much less appealing to a would-be thief than a wad of cash or a credit card.  
Better Fuel Cost Tracking
It's much easier to see how much you're spending on fuel when the money comes from one dedicated card, rather than some coming from your credit card, some from your debit card, and some paid in cash. Since diesel fuel is most often the biggest expense for owner operators, being able to track this easily makes understanding and controlling your costs much easier.  
Other Perks
Aside from discounts on fuel, certain fuel card providers offer other benefits to card holders. These benefits include discounts for preventative maintenance, oil changes, new tires, and other services for semi truck owners. 
What to Consider Before Getting a Fuel Card
Cost
With almost all fuel cards, there are associated fees. When making your decision on which fuel card to go with, look into if there are any start-up costs, monthly fees, or transaction fees. Providers might not always make these fees clear, so read the fine print and ask questions when you talk to a representative. 
Location Restrictions 
Some fuel cards have either geographic or brand restrictions for where you can use the card. While no fuel card allows you to purchase fuel from any station you'd like, some cards, especially the more prominent ones partner with more fuel stations. This is another thing to consider before signing up for a fuel card.  
What are the Biggest Fuel Card Providers?
There are hundreds of fuel card providers out there that each offer their own unique benefits. Some cards cater to carriers with hundreds of trucks in their fleet, while others are more specific to owner operators. Here are 10 of the best fuel cards for owner operators. 
Just like when you're signing up for a credit card, applying for a loan, or looking into any other financial obligation, it's important to research and compare your options for fuel cards. With the number of different ones out there, you're bound to find a fuel card that fits your needs as an owner operator.  

Drive My Way matches you with a job based on your preferences like pay, home time, touch level, and more.
https://www.drivemyway.com/wp-content/uploads/2022/08/sam-epodoi-lElAU4dKtOc-unsplash-scaled.jpg
2048
1365
Reid Smith
https://www.drivemyway.com/wp-content/uploads/2022/03/Untitled-1-3.png
Reid Smith
2022-09-01 12:52:28
2022-09-01 12:52:28
Why Owner Operators Are Choosing Fuel Cards