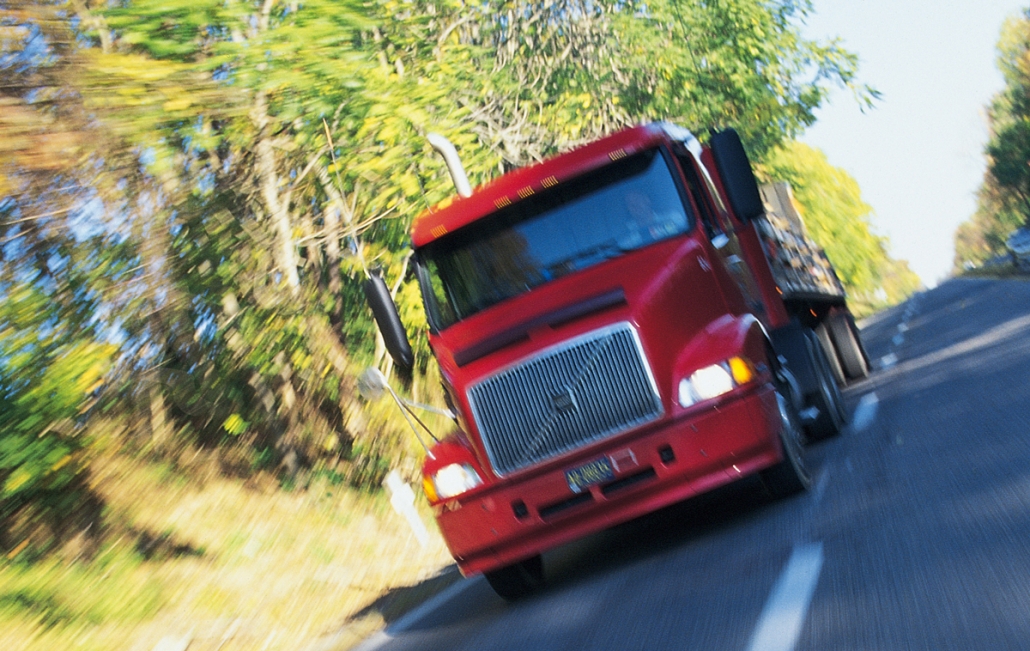 Becoming an owner operator is even more challenging than it sounds. While many company drivers aspire to become owner operators, it's not meant for everyone. Becoming your own boss in trucking will give you more independence and flexibility but comes with new responsibilities. Generally, you'll want to consider being an owner operator only after years of experience on the road as a company driver. Even those who would make good owner operators aren't ready until they've invested a great deal in the trucking industry. Here are 5 signs that you're ready to become an owner operator.
1. Enough experience
Experience is the biggest factor you'll need to take into consideration before becoming an owner operator. How many years have you spent as a company driver? For how many carriers? There are many things you need to take into consideration before being sure that you're ready to be an owner operator. Experience gives you familiarity with not just driving, but with the industry and the lifestyle. If you know the ins and outs of the industry, it's a good sign you're ready to become an owner operator. Don't forget the lifestyle. If you're not a big fan of the long hours on the road and the time away from home, being an owner operator may not be for you. If you've adapted to the advantages of the lifestyle, along with the challenges it brings, then it's a good sign you're ready to become an owner operator. 
2. Financially prepared
Being financially prepared is another important factor before making your decision. Make no mistake about it, starting your own operation requires you to have access to cash, and lots of it. You'll need strong credit to take out the loans needed or dig into your savings to finance your operation. The biggest expense, of course, is the equipment. Making a large down payment on your truck will keep your equipment payments lower. You'll also need cash for insurance, meals, maintenance and repair, or other expenses. You'll have to ask yourself if you're willing to risk losing everything.
If you're successful, you could be making over $100,000, but many more owner operators will be struggling before they start making a profit.
You should have a backup financial plan in case things turn south. It helps to have a solid understanding of your finances, so you know how much you need to make in order to break even or turn a profit. Its important to set a budget for your own personal expenses and for expected business costs. Your health, family's expenses, kids' tuition costs, and retirement plans should all factor into this. Talk to a reliable and trustworthy financial adviser before starting as an owner operator. Being in a strong financial position is a good sign that you're ready to become an owner operator.
3. Personal life
Having experience and money isn't enough for being an owner operator. You need to make sure the decision is the right one for your personal and home life. The lifestyle can be all-consuming so most owner operators have either a very stable relationship that can survive the distance, or no current relationship. Many owner operators are out on the road for longer stretches of time than company drivers. The trade-off is that you may have more days at home with family before the next job takes you out again. You'll have to decide if that benefit is worth it. Some drivers forget that even if they're home for longer periods of time, they'll be working more hours at home simply to take care of the business side.
The added responsibility of running your own business may take a toll on family life.
You'll also need to consider health as a factor. If you have serious health issues right now, it could be an impediment toward becoming an owner operator. It'll be difficult to run the business and drive for long runs if you're expecting to be receiving constant treatment or paying medical bills. There are always chances that unexpected health issues may arise in the future. However, you should plan around any known health conditions. Being in good health without any expected illnesses is a good sign you're ready to become an owner operator.
4. Business preparedness
If you've taken the time to become business savvy, it's a good sign you're ready to become an owner operator.
The independence of being your own boss comes with the responsibility of running your own business, but not every driver is ready for it.
Regulations, compliance, cost per mile, gross revenue, maintenance costs, tax filing and accounting are only a few of the various aspects of a job. You'll also need to create a basic budget and a medium-term business plan. How many jobs will you take per month? How long will you run your own operation and what will you do afterwards? Some preparation on these matters makes you ready to become an owner operator.
Take some time to research about the basic of finance and accounting. The trucking industry is also heavily regulated. As an owner operator, you'll need to be aware of all the regulations ahead of time, and make sure you are in compliance. Some drivers speak to legal and business advisers before making important decisions and to learn more about the risks involved. A trucker who has been a company driver for a few years and hasn't learned much about the business or legal side will likely not thrive as an owner operator.
5. Networking, research, and more networking
Being an owner operator means finding your own jobs and companies to partner with. You'll need to investigate which companies are honest and trustworthy many months and even years before you get started. Familiarity with the companies is helpful but nothing beats partnering with a good carrier you've already driven for as a company driver. When you can't work with the same company, its essential to speak with other owner operators to find out what they're saying. What's their take on the best companies? Which companies should be avoided? Keeping your pulse on the current situation will make you the most prepared before deciding who to partner with.
Look for carriers with owner operators who have been with them for a long time.
Becoming an owner operator is the holy grail of trucking. Sometimes it may seem like an inevitable place to reach since many drivers consider it and some actually pull it off successfully. Still, the added benefits come with new responsibilities which not every driver is prepared for. If you're thinking about becoming an owner operator eventually, you'll have to start preparing years in advance. When you've put in the work, you'll start to feel more and more confident. Once that happens, look for these 5 signs that you're ready to become an owner operator.

Find Owner Operator Jobs
We help owner operators match to companies that meet their professional qualifications and personal lifestyle preferences.
https://www.drivemyway.com/wp-content/uploads/2019/09/become-an-owner-operator.jpg
758
1200
Alayna Klco
https://www.drivemyway.com/wp-content/uploads/2022/03/Untitled-1-3.png
Alayna Klco
2019-09-30 22:32:16
2021-08-12 13:26:46
5 Signs You're Ready to Become an Owner Operator