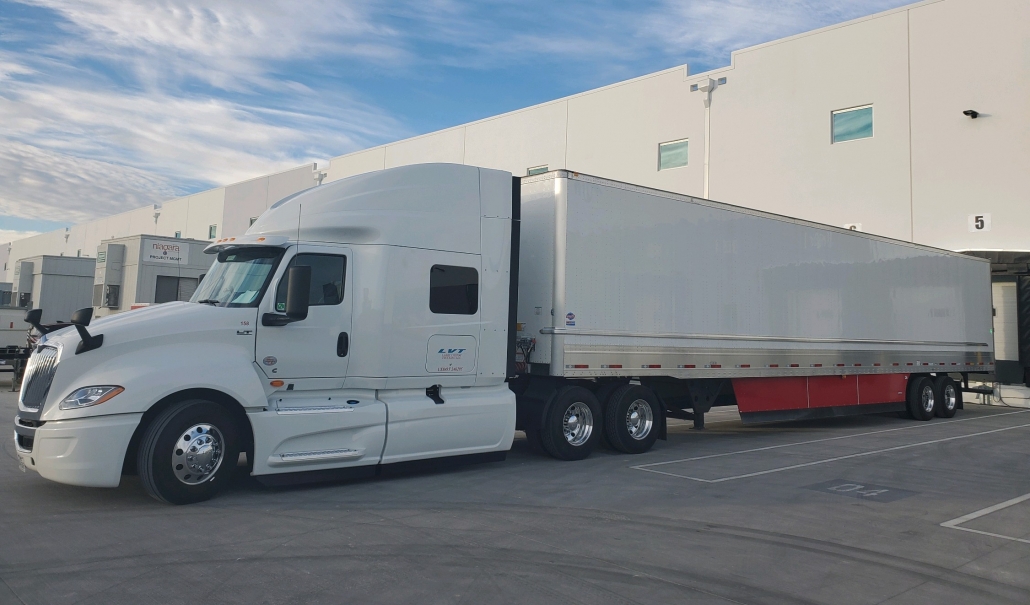 Today's Job of the Day is from LVT Trucking
LVT Trucking is seeking CDL A OTR Flatbed/Stepdeck Drivers and Dry Van Drivers in Sulphur Springs, TX.

LVT Trucking, LLC is a family-owned and operated trucking company for more than 50 years, built by generations of truck drivers. We are rapidly growing our team and seeking Company Drivers to haul flatbed and stepdeck freight from Northeast, TX to customers across the US. Drivers will be pulling 48 foot Stepdeck or Flatbed trailers. We have loads to accommodate your needs and desired home time.
Compensation
Average gross weekly pay: $1,500
Paid weekly
Base up to $ .50 CPM practical miles with an average of 2,800 – 3,300 miles weekly
Drivers are paid based on tenure with our company

Starting pay – $.46 CPM
5 years – $.50 CPM
3 years – $.49 CPM
1 year – $.48 CPM
6 months – $.47 CPM

Flatbed Oversize Load Pay  – $.05 CPM with $50.00 minimum
All miles paid, loaded and unloaded
Additional Weekly Performance Bonus Pay (All based on legal miles driven and contingent upon no accidents, no tickets & on-time deliveries). If driver completes:

3,000 – 3,999 miles – $.02 CPM
4,000 or more miles – $.04 CPM

Additional Pay:

Detention Pay – $10 per hour after 2 hours (contingent upon on-time delivery)
Extra Stop Pay – $25.00 for each extra pick or drop
Layover Pay –  $150 a day
Flatbed Tarp Pay – $50 for each load

Bonuses include:

Clean Inspection Bonus – $50 per inspection
Benefits & Perks
Healthcare plan will be available in the near future
Small company; personal relationships with a very low dispatcher to driver ratio of 1:8
Home Time, Routes & Schedule
Home Time: Varies based on your needs. Weekly, every other week or longer options available. Weekend home time possible.
No slip seating
Schedule: Hours vary based on delivery requirements. Most work is during the week; weekend work and holiday work are only required occasionally. We will do our best to work with you to meet your needs and desired home time
Dey Van Level of Touch: No Touch Freight; 50% drop and hook
All work is year round, not seasonal
Equipment
2016 or newer Peterbilt (manual transmission) and 2019 International (automatic transmission)
Entire fleet has combination of manual and automatic transmissions
No cameras
Company owner provides only the best equipment and personally oversees all the maintenance done at our terminal
Qualifications for Company Drivers and Owner Operators
Must be at least 24 years of age
Must have CDL A license
Must have a minimum of 2 years verifiable tractor-trailer driving experience
No more than 4 moving violations or citations in the past 3 years
No more than 2 preventable accidents in the past 3 years
No DUI/DWIs or reckless driving charges in past 3 years
Must meet Department of Transportation (DOT) testing and physical requirements and be knowledgeable of DOT regulations
Must be able to pass a required pre-employment drug screen
Prefer drivers living within 150 miles from Sulphur Springs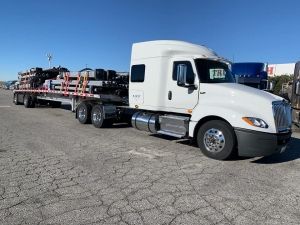 Join the LVT Trucking Team!
LVT Trucking is seeking CDL A OTR Flatbed/Stepdeck Drivers and Dry Van Drivers in Sulphur Springs, TX.  Join their team!
https://www.drivemyway.com/wp-content/uploads/2020/11/JOTD-Graphic.jpg
628
1200
Alayna Klco
https://www.drivemyway.com/wp-content/uploads/2022/03/Untitled-1-3.png
Alayna Klco
2020-01-18 00:36:20
2021-03-09 14:32:06
Job of the Day: LVT Trucking