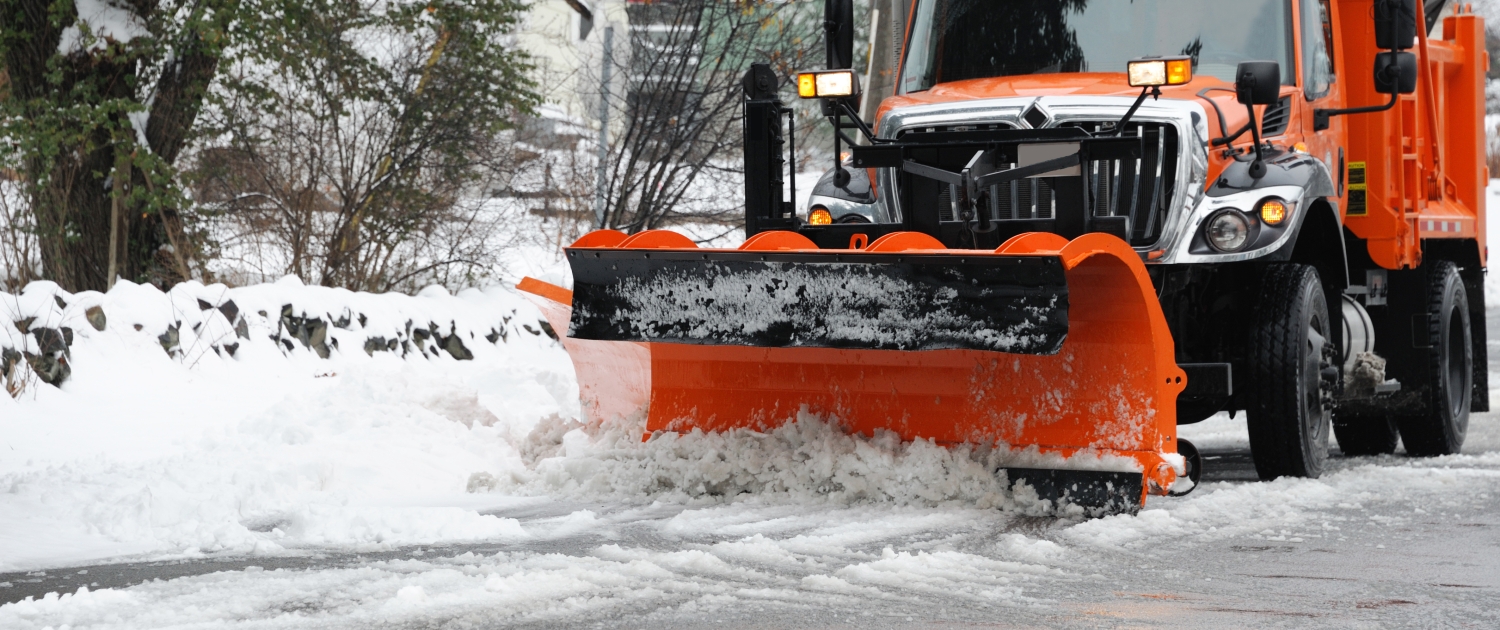 If you're considering becoming a snowplow driver, now's the time. Much like in every other sector of transportation, there's a tight labor market for snowplow drivers, so state DOTs as well as private snow removal companies are looking to hire. Here are the need-to-know facts about being a snowplow driver, so you can decide if it's the right fit for you.  
What is a Snowplow Driver?
A snowplow driver is someone who clears snow and ice from city streets, driveways, parking lots, and anywhere else cars drive. If the plow is attached to a dump truck chassis, they'll usually drop salt as they plow as well.  
Generally, there's two options for people who want to become snowplow drivers. You can either work for your state's DOT or a private landscaping or snow removal company.  
What Equipment do Snowplow Drivers Use?
It's a common misconception that a "snowplow" is a kind of truck itself. A snowplow is actually just the attachment that is mounted on whatever vehicle that's being used.  
If you choose the DOT route, you'll likely be driving a dump truck with an attached plow. These are sometimes referred to as "winter service vehicles" and are used for plowing multi-lane city streets and highways.  
If you're working for a landscaping or snow removal company, you'll be driving a pickup truck or front-end loader with an attached snowplow. These vehicles are primarily used to plow smaller residential streets, parking lots, and driveways.  
What Qualifications are Needed to Become a Snowplow Driver?
Snowplow drivers need to either hold their CDL A or B. There may be additional requirements based on your specific state, so be sure to check with your state's B/DMW for more information. Since most snowplow drivers won't be crossing state lines, this makes it a great option for drivers who aren't 21 yet. 
How Much Does Being a Snowplow Driver Pay?
Unless you live in a region of the country where snow is possible year-round, snowplow driving is a seasonal job. It's great for drivers who are looking to make extra money during the winter months but isn't sustainable year-round. 
Snowplow drivers will usually earn an hourly wage. This wage can be anywhere from $15-30 per hour depending on the state you live in and your experience level. This puts snowplow driving wages on the lower side when compared to other CDL B jobs.  
But keep in mind that snowplow driving is seasonal work, usually done to supplement someone's income, not be their sole source of income. Here's a breakdown of the average pay for snowplow drivers based on each state.  
What is Expected of Snowplow Drivers?
Snowplow drivers are at the beck and call of the weather. If heavy snow or sleet is in the forecast, snowplow drivers can expect early mornings and late nights.  
Aside from that, snowplow drivers should be comfortable driving in poor weather conditions. These drivers are the first line of defense and often find themselves in the harshest elements, plowing roads that they can barely see.  
If you think that you're up to the challenge of being a snowplow driver, you're in luck. Many state DOTs and private companies are looking for these kinds of drivers right now. Visit your state's DOT website or do some research on landscaping/snow removal companies in your area for more information.  
If you're looking for another type of CDL A or B job, consider making a free profile with Drive My Way. Our patented technology matches drivers with jobs that are matches for their qualifications and lifestyle preferences.

Drive My Way matches you with a job based on your preferences like pay, home time, touch level, and more.
https://www.drivemyway.com/wp-content/uploads/2023/01/AdobeStock_131152422-scaled.jpeg
1363
2048
Reid Smith
https://www.drivemyway.com/wp-content/uploads/2022/03/Untitled-1-3.png
Reid Smith
2023-01-05 16:45:23
2023-01-06 16:12:00
Considering Being a Snowplow Driver? Here are the Facts