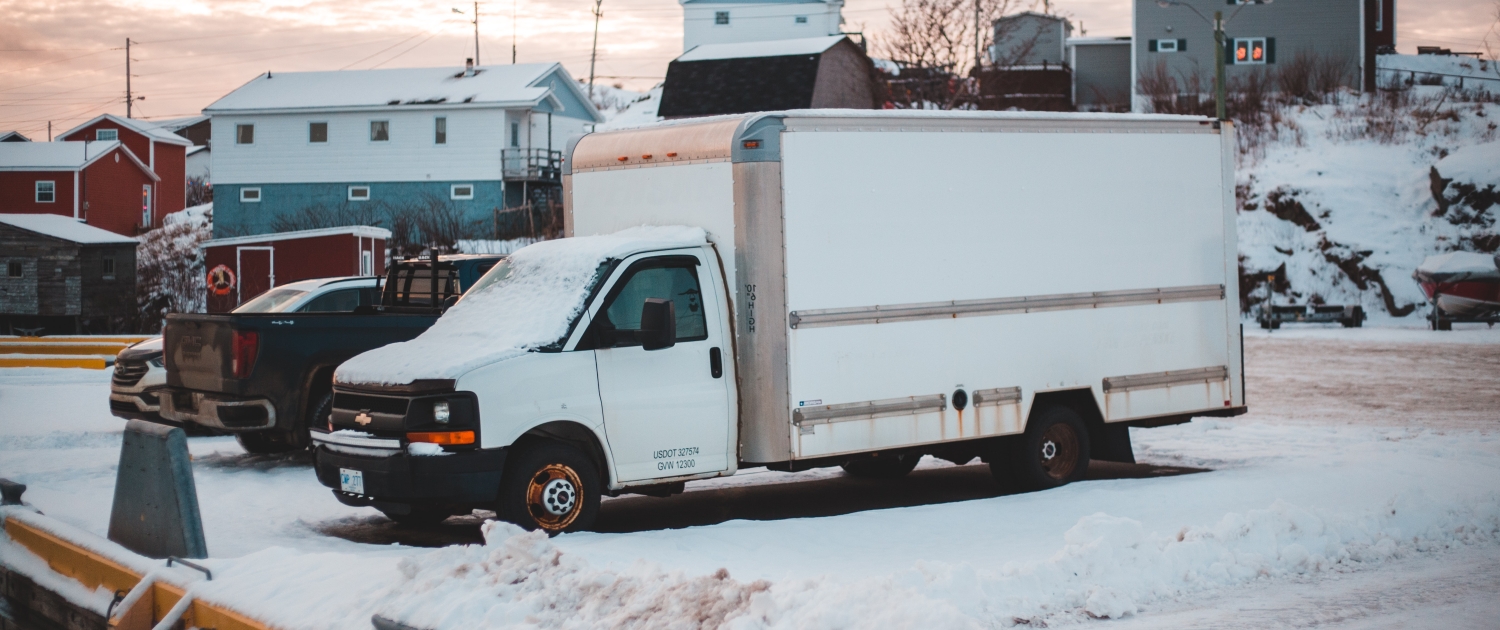 While Straight Truck Driving might not be what you think when you hear the word "trucking," straight truck drivers make up a very large part of the industry. The ATA reported that in 2020, over 3.97 million class 8 trucks were registered for business purposes in the U.S, up 1.5% from 2019. With this increased need for straight truck drivers, it's important for prospective drivers to have all the facts. Here's everything you need to know about what it's like being a straight truck driver. 
What is a Straight Truck?
A straight truck is any truck that has a cab and trailer that cannot be detached from each other. Straight trucks are also smaller than your traditional semi-trucks and come in under the important threshold of 26,000 pounds. Depending on the make and model, straight trucks are between 10- and 26-feet length and 6 and 8 in height.  
What are they used for?
While it's possible that straight trucks can be used for regional or OTR work, the vast majority are used for local deliveries. The most common use for straight trucks is furniture and home appliance deliveries. The U-Haul trucks that people use for moving are also straight trucks. These trucks are perfect for any freight that is too small for a semi and too big for a sprinter van. 
What do you need to be a straight truck driver?
As it stands right now, a CDL is not needed to drive a straight truck, as long as the truck is under 26,000 GVWR. But that doesn't mean every company will hire someone without a CDL for a straight truck position. That's why it's a good idea to have your CDL B before applying, even though it's not a federal requirement. 
What companies hire straight truck drivers?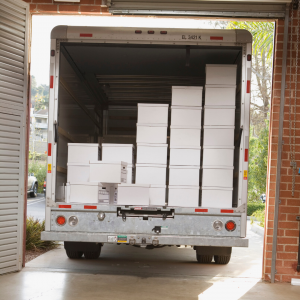 Any company that utilizes a delivery service will employ straight truck drivers. Retailers that sell furniture and home appliances often offer delivery services via straight truck. Building product companies also employ straight truck drivers to deliver materials to and from worksites. 
Expedited freight servicers may be the biggest employer of straight truck drivers. These companies specialize in getting freight from point A to point B as quickly as possible. Businesses typically utilize them when their plan A for getting their freight to where it needs to go didn't work out. These companies may work an entire region of the country as opposed to working locally. Courier servicers may also employ straight truck drivers, but it's unlikely as their freight is usually too small to require a straight truck.  
What are the pros?
The biggest benefit to driving a straight truck is the consistent home time. Unlike OTR trucking, drivers are rarely, if ever, gone for more than a day. They usually get nights and weekends off as well, following standard business hours for delivery.  
Since Straight Truck Drivers rarely need to travel across state lines, it's a great position for drivers under 21 who are looking to get valuable hours behind the wheel before they can do OTR work and cross state lines. Also, classes to earn your CDL B will generally be less expensive than those for a CDL A, making it a good option for drivers looking to start earning without putting down such a large investment.  
What are the cons?
One thing to know about straight truck driving is that there's probably more to the position than just driving. Manual labor is present in a lot of straight truck jobs. Aside from just touching freight, many times it will be the driver who is responsible for delivering the product to someone's door and maybe even setting it up inside the home or business.  
Another possible con is the customer interaction part of straight truck driving. Aside from delivering products to people, you may have to deal with an unhappy customer from time to time. While this won't be a problem for some, many drivers got into trucking to avoid these types of interactions.  
Like with all driving positions, straight truck drivers are in heavy demand. This means that there's a lot of variety out there for prospective drivers when deciding who they choose to work with. Straight truck driving is also a great steppingstone for young drivers who want experience before doing OTR or regional work.  
If you're ready to find a trucking job that fits your needs, create a free Drive My Way profile and get matched with Straight Truck driver jobs in your area.  

Drive My Way matches you with a job based on your personal preferences and qualifications.
https://www.drivemyway.com/wp-content/uploads/2021/12/erik-mclean-dAs9vy68cW8-unsplash-scaled.jpg
1365
2048
Reid Smith
https://www.drivemyway.com/wp-content/uploads/2022/03/Untitled-1-3.png
Reid Smith
2021-12-13 13:21:54
2023-01-23 15:17:08
What to Know About Driving a Straight Truck