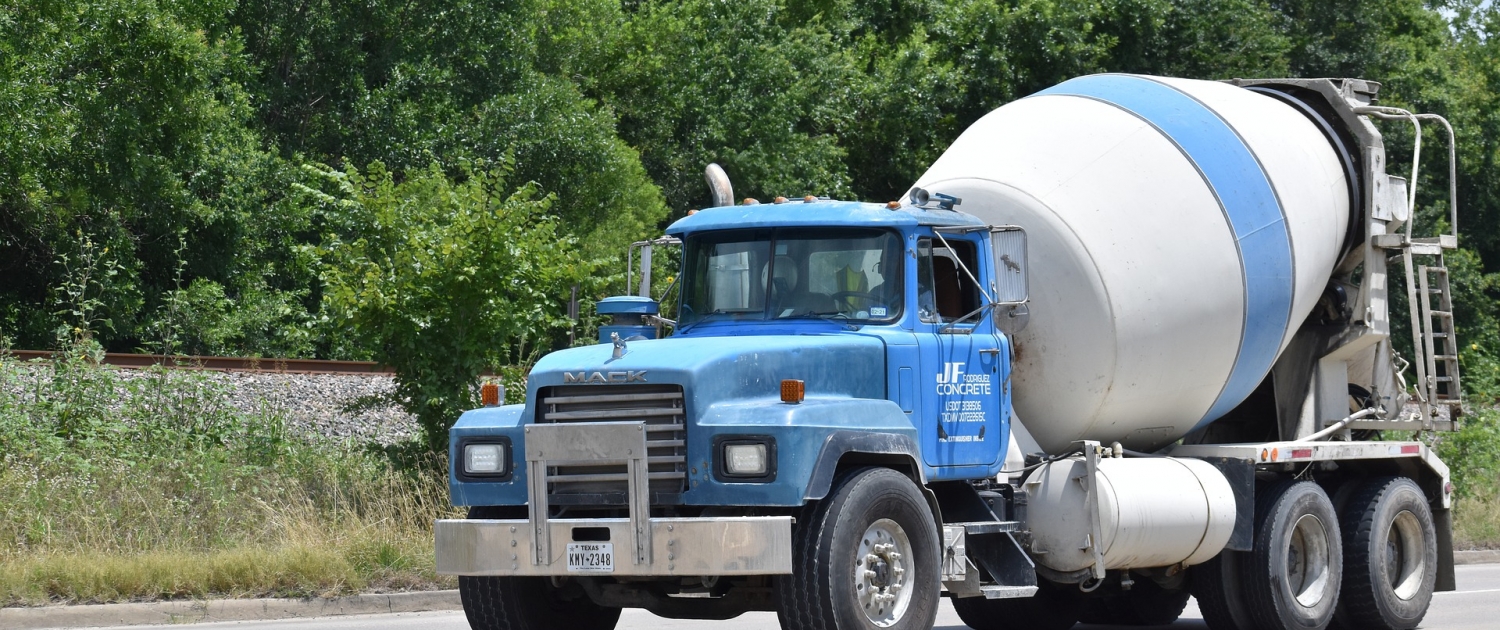 There aren't many drivers who can boast that they're helping to literally build their community from the ground up. Ready Mix Drivers are the exception. We were able to talk to Marcus, a ready mix driver with PAHL Ready Mix Concrete to learn what the job's like as well as some important factors around it, like pay and home time.  
What is a Ready Mix Driver?
"The main job of a ready mix driver is to deliver concrete to a job site. That job site could be for a residential home or a commercial building depending on the carrier you work for and the clients they serve. Ready mix drivers work in a wide range of employment situations.

They may work for a concrete contractor, as an independent contractor, or as part of a concrete delivery service. In most cases, drivers will be responsible for loading and unloading, so this is a labor-intensive job, but don't let that scare you away." 
Job Requirements
To get started as a ready mix driver, you will need two things; a CDL and driving experience. Depending on the job, ready mix drivers must have either a CDL A or B. In addition, employers who are hiring for this line of work typically look for drivers who have experience in similar jobs such as tanker and liquid hauling.
Experience with automotive maintenance is also a plus because ready mix trucks require more cleaning than many other types of trucks.  
Those are the resume requirements for being a ready mix driver, but to be successful in the position, drivers should check off a few extra boxes as well. Given the amount of labor required for loading and unloading, a high level of physical fitness is a must.
Similarly, a strong work ethic is extremely important for ready mix drivers. Employers want drivers they can rely on who know how to overcome obstacles and will work hard to get the job done.  
Pros
Pay & Routine
Ready mix jobs typically pay well. This is particularly true considering that many positions are local and only ask for a CDL B. Many (but not all) ready mix jobs are paid hourly. If you're looking to bring in some extra pay, being a ready mix driver in the heavy season is a great way to do it.  
Ready mix jobs offer a great mix between job consistency and new people and places to meet. Marcus shared his perspective on his typical routine, 
"Mixer drivers get to see everything from start to finish of projects big and small. There's also a lot of variety in the job as ready mix drivers haul concrete to many different job locations and contractors daily." 
Home Time
The majority of ready mix driving jobs are local, meaning that drivers will be home every night. This makes ready mix driving a great option for drivers who are unable to be on the road for days or weeks at a time. 
Customer Interaction
If you're a social driver, a ready mix job might be a great fit for you. Depending on your customers and routes, you may have a high level of customer interaction. As a result, strong customer service skills are a huge plus. Ready mix drivers will often return regularly to the same construction site, so drivers who can build lasting relationships with customers are extremely valuable. 
Cons
Job Seasonality & Weather Concerns
The nature of concrete work means that ready mix jobs are highly seasonal. Depending on where you live and the weather conditions there, the length of the season can vary by a few weeks or a few months.  
In addition, ready mix drivers need to be prepared to work outdoors in a range of weather conditions. As Marcus puts it, 
"Ready mix drivers are ready to work in any kind of weather that's thrown at them to accomplish the end result." 
Schedule
If you like to sleep in, ready mix driving might not be for you. Most days will start early in the morning, as 6:00 AM start times are not uncommon. Most drivers can get used to this routine pretty quickly, but if mornings aren't your thing, ready mix work will be a challenge. 
Job Physicality
A lot of manual labor is required, so ready mix drivers should make it a point to be in good shape. In addition to loading and unloading, ready mix drivers are responsible for cleaning and maintenance. Because concrete can harden in the mixing tank, drivers must carefully clean it out at the end of every shift. On a good day, this might be primarily hose work, but tough concrete pieces may require drivers to chip away at them manually until they come off. 
Finding Ready Mix Jobs
One of the best places to look for ready mix jobs is in your community. The majority of these jobs are local, so drive around town or a call up to some ready mix companies in your area to see if they're hiring. 
To find a ready mix job that is a great fit for your qualifications and personal lifestyle preferences, you can also check out Drive My Way. We match qualified drivers with companies that fit each driver's specific qualifications and lifestyle needs. 

Drive My Way matches you with a job based on your preferences like pay, home time, touch level, and more.
https://www.drivemyway.com/wp-content/uploads/2021/05/cement-truck-5240567_1920.jpg
1280
1920
Alayna Klco
https://www.drivemyway.com/wp-content/uploads/2022/03/Untitled-1-3.png
Alayna Klco
2022-12-20 08:19:20
2022-12-20 13:56:18
Everything to Know as a Ready Mix Driver