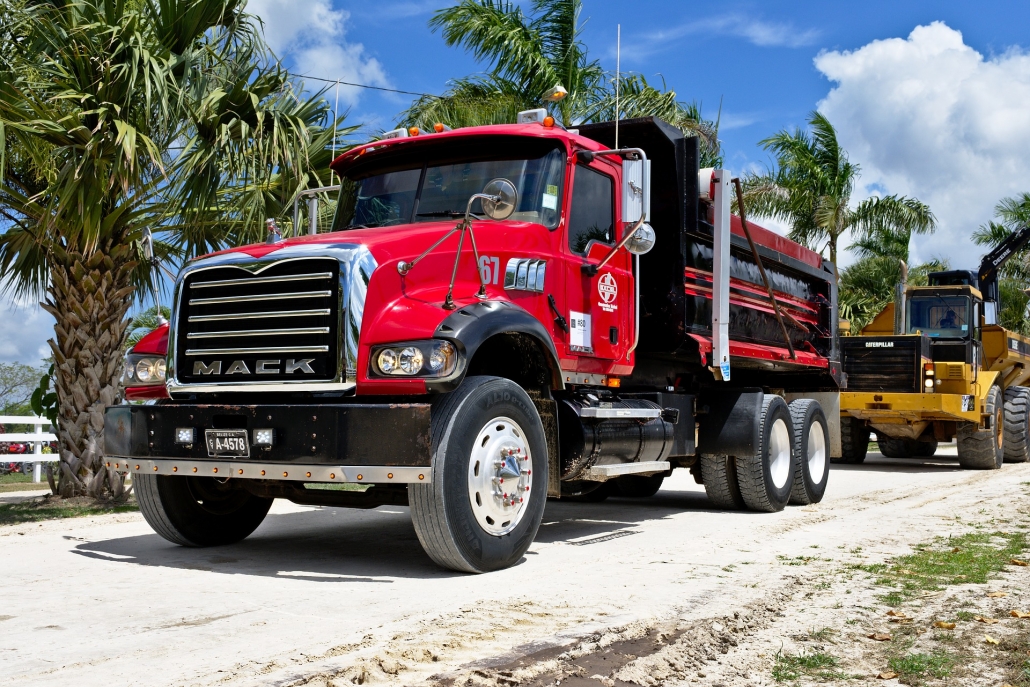 On the road truck driving is one of the most important jobs for the economy. It ensures timely delivery of important goods all across the country. Unfortunately, it's also one of the most dangerous jobs. In 2017, 4,889 large trucks and buses were involved in fatal crashes, a 9-percent increase from 2016, according to the National Highway and Traffic Safety Administration. Truck driving comes with the heavy responsibility of safety for yourself, your cargo, and others on the road. Every great truck driver is going to try to prioritize safety. Here are ten essential safety tips for truck drivers.
1. Defensive driving
Driving defensively means being constantly aware and vigilant for changing or unexpected road conditions. You have to take particular care for motorists who don't understand trucks and how they operate. Make sure you leave enough space ahead of you—about twice the distance of that the average motorist keeps. Braking distance is the time it takes for the truck to reach a stop once the brake has been applied. The average braking distance for a commercial truck is about 4 seconds. If you're traveling 55 mph, that's another 390 feet until you come to a complete stop.
2. Regulate your speed
Of course, you want to follow the speed limit. When it comes to trucking, there are even times when the posted speed limit is too fast.
Take corners, curves, and ramps very slowly!
This is an example of when the posted speed is for cars and not big rigs. Trucks can easily tip over if approaching these too fast. You also will want to take weather and traffic conditions into account for your speed. Know when to slow down, and when you can afford to speed up. You probably shouldn't be driving at top speed anywhere except the middle of a deserted Interstate on a clear day.
3. Vehicle maintenance
Make sure you complete your pre-trip inspection. The tires and brakes are especially vital given how much weight is riding on them. Any abnormalities should be reported to dispatch right away. If you skip steps in your inspection, or gloss over them, you are compromising your safety and the safety of others on the road!
4. Weather conditions
Subscribe to weather alerts, so that you're aware of the weather conditions before departing on a trip. Winter weather is especially dangerous as it causes roughly 25% of all speeding-related truck driving accidents. You should be cutting your speed in half for snowy or icy roads. Allow more time for everything in winter weather—signal longer before turning, double your following space, and change speed more carefully. If you see other truckers pulling over, consider doing the same.
5. Work zones
Work zones will present many hazards for truck drivers, like lane shifts, sudden stops, uneven road surfaces, moving workers or equipment, and erratic behavior from other motorists.
About one third of all fatal work zone accidents involve large trucks.
Keep an eye out for road workers and adjust accordingly. Along with obeying all work zone signs, you can also slow down, maintain extra following space, and be prepared to stop quickly.
6. Minimal lane changes
The most adept truck drivers pick a lane and stay in it. The chances of getting into an accident increase every time the truck moves to another lane. If you absolutely have to change lanes, move over very carefully and slowly. Check your mirrors, be aware of blind spots, and signal well ahead of time. Remember that most motorists don't know how to react to a lane-switching truck, so you'll have to take that into account. Avoid lane changes during heavy traffic, poor weather conditions, or during night driving.
7. Check delivery spots
Here's a safety tip veteran truck drivers will recommend to you.
Scope out your delivery spots on foot if possible.
A truck can easily get trapped or unable to turn around into a tight or unmanageable delivery location, even if the shipper assures you that they have trucks there all the time. When delivering to a new customer, find a place to park safely, leave the rig secured, and check out the delivery spot on foot. Shippers may not be aware of all the hazards or obstacles that make it difficult to turn your rig around. A large fraction of accidents take place while backing up, so try to avoid that if possible.
8. Trip and route planning
If you plan your route ahead of time, you'll be aware of road and weather conditions, detours, work zones, and other obstacles. Non-commercial GPS navigation systems and apps may not be the most complete or accurate guides for truckers. They also don't provide warning of height and weight limitations. Invest in a GPS especially designed for truckers which shows vital info like which exits to take, distance before exit, when to change lanes, etc. Don't rely on any one resource entirely, and cross-reference your information. The Rand McNally Road Atlas is another invaluable tool for truck drivers.
9. Remain alert
This is probably the single most important of the safety tips for truck drivers. Good driving requires you to remain alert at all times and that means no distracted driving. At any given second you may face changing traffic, road conditions, poor weather, or unpredictable motorists.
If you're distracted, you won't be able to react in the fraction of a second that is needed.
Texting is the worst driving distraction as the odds of being involved in an accident are 23 times greater for truck drivers who are texting. Add to that list anything that will take the focus off the road such as eating, map reading, or interacting with a navigational device excessively. Make sure you are well rested and getting enough sleep to feel refreshed and alert behind the wheel. If you're drowsy, pull over. These cautionaries are drilled into truck drivers for good reason but are still worth repeating. If you need to attend to something other than driving, then get off the next exit. Remember that none of those distractions are worth risking your life over.
10. Use seat belts
This one is a no-brainer but super important. Remember to buckle up every time you drive the rig. Don't take the risk. Seat belts have been shown to save lives and reduce injuries. It also protects you from being ejected from your vehicle in case of a crash.

Never Miss a Beat
Connect with us on Facebook to stay up-to-date on industry updates and CDL jobs near you.
https://www.drivemyway.com/wp-content/uploads/2019/08/vehicle-3248723_1920.jpg
1001
1500
Alayna Klco
https://www.drivemyway.com/wp-content/uploads/2022/03/Untitled-1-3.png
Alayna Klco
2019-08-03 17:01:46
2021-08-12 18:01:44
10 Essential Safety Tips for Truck Drivers