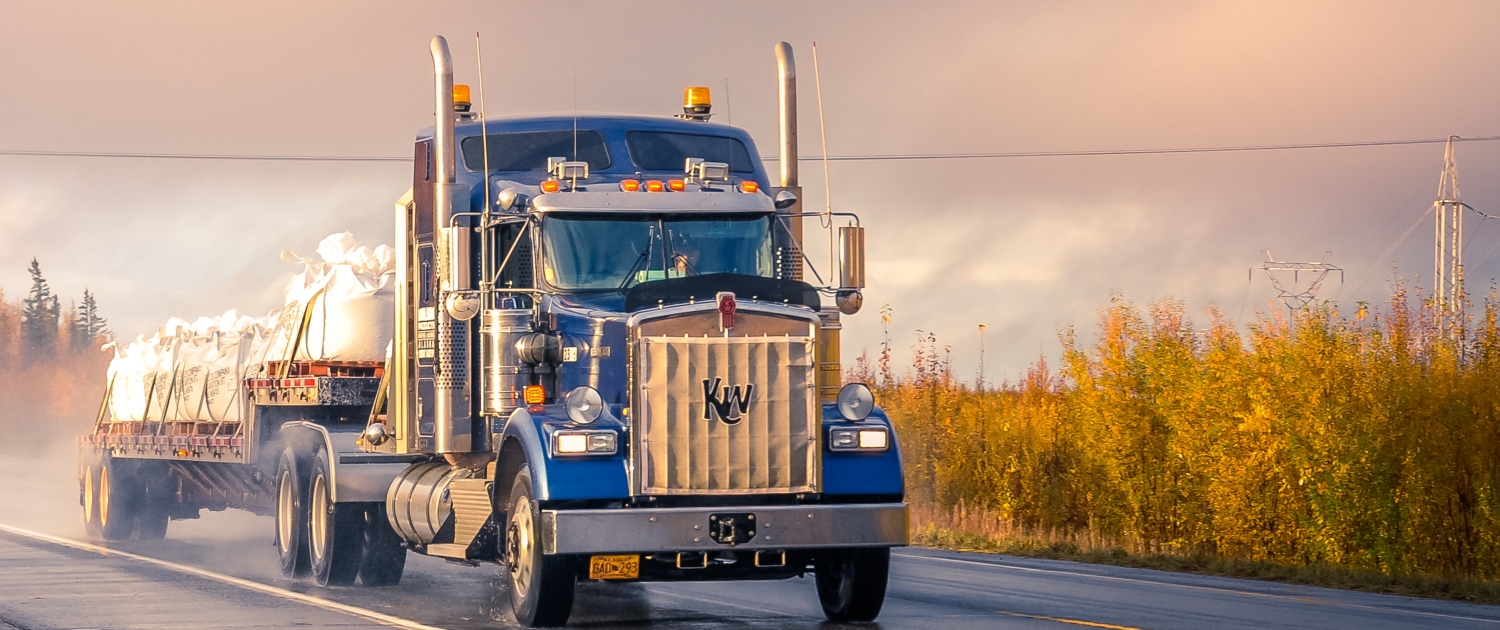 A family-owned company is any company that is owned in majority by at least two members of the same family. While the phrase "family-owned" might make you think of a small-time mom and pop shop, that's not always the case. Technically, Wal-Mart, the largest retailer in the world is a family-owned company. Family-owned companies also outnumber corporate-owned companies by a wide margin. Studies show that 90% of all U.S businesses are actually family-owned.  
So, what does this mean if you're a truck driver? Like with retail, construction, or any other industry, working for a family-owned trucking company can be a much different experience than working for a corporation. Here are three perks of working for a family-owned trucking company.   
1. Treated as a Person, Not Just an Employee
At some companies, it can feel like you're a number instead of a name. Family-owned companies make an active effort to learn about you, your family and your life outside of work. This helps drivers tremendously when it comes to having a work life balance and taking time off. 
We talked to Terrance and David, two drivers for Lansing Building Products in Jackson, Mississippi. They shared with us what it's like working for a family-owned company. 
"Working for a family-owned company makes you feel at home and valued vs. a non-family-owned company where you feel like you're just another number," shared Terrance and David.
2. Become Part of a Tight Knit Family
Probably the biggest perk of working for a family-owned company is the tight-knit culture. Working at a family-Owned company gives drivers the opportunity to really know their fellow co-workers and the people above them. Developing these long-term relationships is what many drivers enjoy most about working for a family-owned company.  
"The biggest benefit of working for a family-owned company is knowing that you can trust your employers to help you grow and boost your self-confidence. Also, having a caring family that makes you feel welcome gives you an incentive to work harder," shared Terrance and David. 
It's also not strange for drivers of family-owned companies to have a repour with the CEO of the company. Having this direct line to the top decision makers in the organization gives drivers the opportunity to suggest changes and improvements to how things are done. This means that they can have a direct impact on the company they work for.  
3. Develop New Skills Outside Your Role
Another perk about working for a family-owned company is the ability to wear more than one hat. As discussed, not all family-owned companies are small, but a good number of them are. This means that you may be asked to do some things outside your normal job description.  
While this might not be what all drivers are looking for, family-owned companies are a great place to learn new skills that will help you later in your career. These skills could be anything from hauling different types of freight l to learning the financial side of the business. If you want to become an Owner Operator or even own your own fleet one day; this kind of experience is invaluable.  
Deciding whether a family-owned Company is right for you comes down to what you're looking for. If you're happy with being part of a large workforce with set rules and guidelines, going the corporate route might be for you. If you're looking for a driving job with a smaller team that will lead to new skills and experiences, then it's time to look at family-owned companies.  

Find a Truck Driver Job
Drive My Way matches you with a job based on your personal preferences and qualifications.
https://www.drivemyway.com/wp-content/uploads/2021/11/zetong-li-mVqTumQH-c0-unsplash-scaled.jpg
1363
2048
Reid Smith
https://www.drivemyway.com/wp-content/uploads/2022/03/Untitled-1-3.png
Reid Smith
2021-11-18 13:36:12
2021-11-19 20:04:25
3 Perks of Working for a Family-Owned Trucking Company