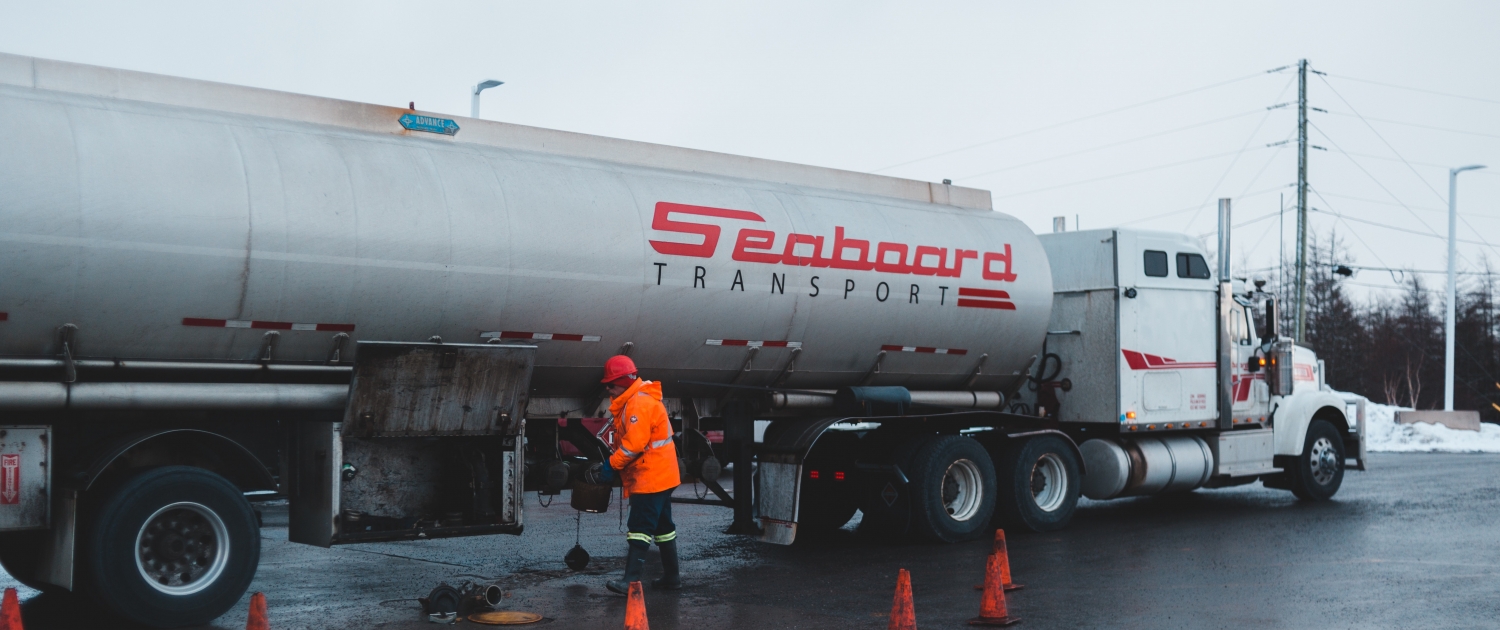 Hazmat tanker jobs need good, clean driving, a detail-oriented person, and someone with a lot of patience! Hauling a hazmat tanker can be great for tanker drivers who are looking for something new. If you think hauling a hazmat tanker might be for you, start prepping now. Most companies want several years of experience and are looking for squeaky clean driving records. Not sure whether hazmat tanker jobs are the best freight for you? We've got answers.
1. What Is A Hazmat Tanker?
Hazmat drivers haul any type of hazardous materials from one place to another. A hazardous material is anything that could harm a person, animals, or the environment when it mixes with other things like air, fire, water, or other chemicals. A few examples of hazardous materials are gases, explosives, corrosive chemicals, poisons, and radioactive materials to name a few. Hazmat tanker drivers can also drive a non-hazardous tanker, and having the additional endorsement opens up more job possibilities. 
2. The Big Picture
For all truck drivers, safety is a top priority, but for hazmat tanker drivers, that's even more true. Hauling hazardous chemicals means that the consequences for accidents or spills are more severe. With a hazmat load, route planning is key. Some routes may be off-limits, so hazmat drivers might need to plan around cities, tunnels, and other restricted areas. 
The big difference between hauling hazardous and non-hazardous materials is the level of caution and stress involved.  Drivers need to be extra careful with the hazardous materials. Hauling tanker hazmat is dangerous, but it's a manageable risk with proper safety training and good driving.
We talked to Gabrielle, a hazmat tanker driver whose truck is leased to Landstar, and asked her if she had any advice for drivers considering hauling hazmat tanker. She shared this:
Do not treat Hazmat Tanker like driving a dry an or refer, there is a largely increased risk to your safety and others well being so you have to be even more proactive when driving Hazmat Tanker than pulling other types of trailers. 

Keep it slow, this is the only way to potentially disastrous mistakes. 

Always remember protocol and follow instructions, just like any other truck driving, but with Hazmat Tanker it's even more critical.
For some tanker hazmat drivers, there is an important balancing act between cautious driving and delivery speed. Some materials are highly sensitive and have a small delivery window, so being on time and making reliable deliveries is very important. Since hazmat loads have more regulations, there is also usually extra paperwork for each delivery. Documenting the delivery is essential, so being detail-oriented and patient is very important for this job!
3. The Day to Day Details
A day in the life of a Hazmat Tanker driver looks a little different. Before even getting started in this job, drivers will need extra endorsements. There is also a minimum age and education requirement. Drivers must be at least 21 years old to haul Hazmat materials and have their high school diploma or GED. Some companies pay more for drivers with a hazmat endorsement but ultimately, that depends on the company.
We talked to Eligio, a Hazmat Tanker driver for Quintero Transport. He shared,
"Consider the risk you take driving the hazmat tanker job you're looking into. Compare the wages for that job to other trucking jobs that are not hazmat related. You should be paid significantly more for the risk you take hauling hazmat in my opinion."
When you're on the job, hazmat drivers do need to wear PPE. In cool weather, that's no problem. In hot weather, wearing PPE uniforms can get very warm, so be prepared with plenty of water to stay hydrated. Depending on your job, you can expect some manual labor. Hazmat tanker drivers are often responsible for pulling hoses to unload their own trucks. 
4. How To Get Started
If a hazmat tanker job sounds like your next career move, there's good news. The demand for hazmat tanker jobs is expected to grow in the coming years. Even if you're not ready for a job change right now, you can start getting ready for the switch. A lot of companies want drivers with 3+ years of experience and a clean driving record. Having a clean driving record is especially important for hazmat jobs. If you don't already have it, you will also need your hazmat tanker endorsement before you start hauling. 
The last big decision for becoming a hazmat tanker driver is to decide if you want to be a company driver or an owner operator. Company drivers may have more consistent loads and pay, especially early on. On the other hand, owner operators have more control over their schedules and their loads. Whatever you decide, let Drive My Way help you find a job that's a good match for you.

Find a Hazmat Tanker Driving Job
Drive My Way matches you with a CDL job based on your personal preferences and qualifications.
https://www.drivemyway.com/wp-content/uploads/2021/02/pexels-erik-mclean-4062506.jpg
3648
5472
Alayna Klco
https://www.drivemyway.com/wp-content/uploads/2022/03/Untitled-1-3.png
Alayna Klco
2021-02-09 16:58:12
2022-07-06 15:15:32
4 Important Things to Know about Hazmat Tanker Jobs