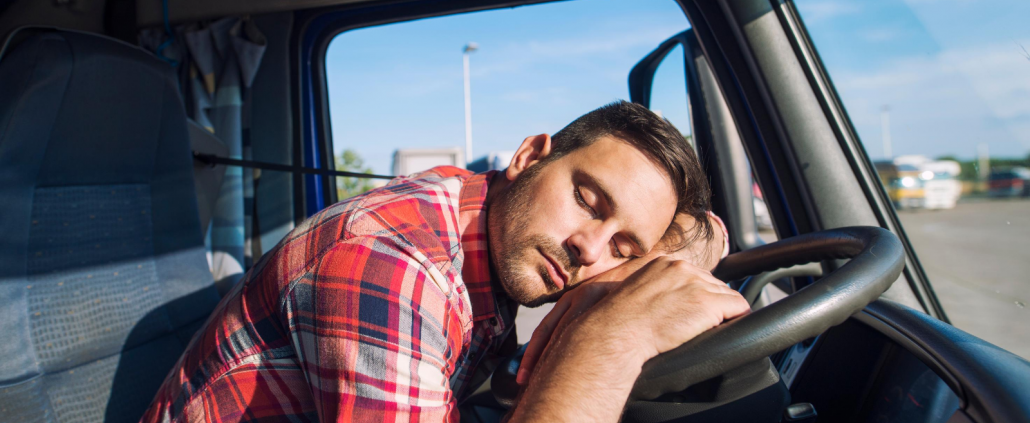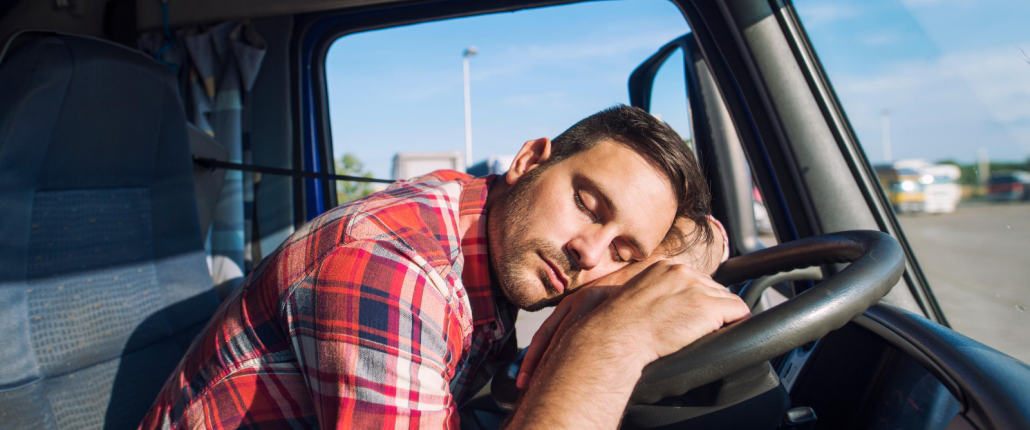 Truck drivers and a good night's sleep don't always go well together. Besides being a major annoyance, lack of sleep can lead to safety issues while on the road. Many drivers, specifically OTR drivers, experience poor sleep habits, which can lead to irritability and slow reaction time—two big issues if you're driving a large vehicle for extended periods of time. It's also a major factor in accidents involving truck drivers.
There are a few reasons that truck drivers, specifically OTR drivers are at a greater risk for developing sleeping problems. Aside from the difficulty of finding a place to sleep, they may have to deal with noise, lights as well. While these challenges can be difficult, there are a lot of things that truck drivers can do to help them sleep better while on the road. Here are 4 of the best sleeping tips for truck drivers.
1. Find a Safe Spot
This first tip comes to us from Larry, a CDL A Owner Operator.
"I tell new drivers to sleep at truck stops or rest areas. Preferably well lit, especially if you are a female truck driver. Also, plan where you're going to stop, and pay for parking if necessary. Never park on the side of the road or on an on ramp. That's very dangerous! Planning is very big part of knowing where to park. Remember, if it seems sketchy, it probably is! Keep it moving."
2. Eliminate Distractions: Light and Sound
There are two main types of distractions that drivers who are trying to sleep deal with: light and sound. For light, we recommend using a visor shade for your windshield, as that's the biggest place where light can pour into your truck. If that's still not enough, wearing a face mask is your best bet. A heavy duty one that won't move around much while you're sleeping works best.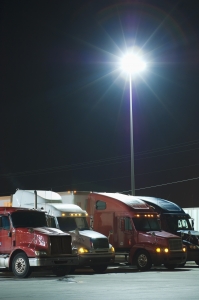 Eliminating sources of sound is also important but can be a bit trickier. While this is easier said than done, the best thing you can do is to try and park away from other trucks if possible. But this, of course, isn't always an option. If it's specific noise, like people talking or engines that keeps you from falling asleep, consider using a white noise machine. These are devices that look like a speaker and emit sounds similar to TV static or waves that many people find it easy to fall asleep to. If it's all noise that bothers you, you might want to think about a pair of ear plugs. Take this as a last resort though, as it's important to still be aware of your senses, especially if you're in an unfamiliar truck stop or rest area.
3. Get a Better Mattress
Having a quality mattress is an often overlooked but crucial component for driver sleep, especially in older drivers. Mattresses, especially higher end mattresses, can seem like a big investment. But when you consider how much time you spend in your tuck, it'll prove its value in no time. The Sleep Foundation has a lot of great information on the best mattresses out right now for truck drivers.
4. Consider Caffeine Alternatives
Coffee, Red Bull and soft drinks are very popular with truck drivers thanks to their caffeine content and wide availability at restaurants and gas stations. But, having too much caffeine during the day or any within 5 hours of going to sleep is shown to cause issues like not letting you access deep sleep, which can have negative effects on your short and long-term memory.
For many long-haul drivers, getting a good night's sleep can prove difficult. There are any of number of challenges that affect your sleep and subsequently, your performance on the road. While these sleeping tips can help, it's important to know when it's time to see a licensed sleep specialist. If your sleep issues get bad enough, a professional is your best resource in keeping yourself healthy and safe while on the road.

Find a Truck Driver Job
Drive My Way matches you with a job based on your personal preferences and qualifications.
https://www.drivemyway.com/wp-content/uploads/2021/12/Copy-of-logbook-14-1030x515-1-e1640203713277.png
515
1030
Reid Smith
https://www.drivemyway.com/wp-content/uploads/2022/03/Untitled-1-3.png
Reid Smith
2021-12-23 14:26:47
2022-05-11 14:20:51
4 of the Best Sleeping Tips for Truckers