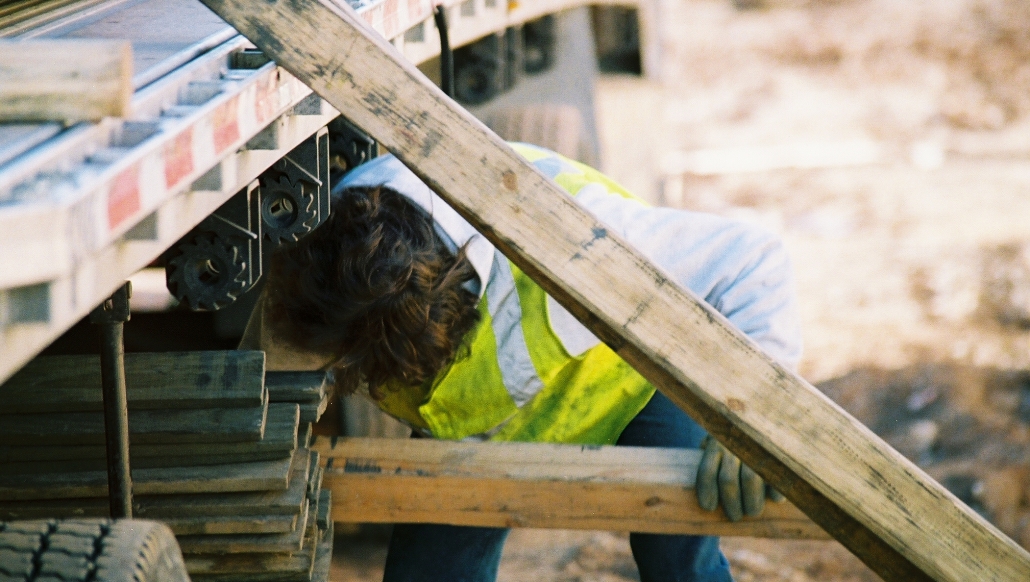 Once you've determined that a CDL truck driver job is right for you, how do you get started? And where does the job take you? How long of a haul are you hoping to run? Whether you are starting at age 20 or at age 50, this is a crucial decision. So, when it comes to creating your trucking career path, here are some tips to get you started.
Getting Started
The first thing you need to do, is get a CDL license. But what exact type of license should you get to start? You want to get the right license for the work you're hoping to do. Once you've made up your mind on the type of driving that interests you, you can work to get the correct endorsements.
We spoke with Trucker Style Shawn, a truck driver and now fleet owner, and he shared his advice for new drivers getting started in their trucking career.
"CDL school will only teach you the bare minimum just to pass your test. The real training is when you go out with a trainer with whatever company you choose. Now I own and operate my fleet of 33 trucks. I went into trucking knowing I wanted to grow a business. I am 30 now and think it has all paid off so far," shared Shawn.
Getting your CDL license is the place to start when putting together your trucking career path. The process can take some time, but if you're well prepared, you can work through the steps with ease.
Finding the Sweet Spot
Once you've logged a few years on the road, and have a solid safety and driving record, it might be time to start thinking about your options. When preparing for a job change, there's plenty of things to consider. Is more money a big motivation? Or more time at home is what you're after? Or perhaps you want to move out from being a company driver to become an owner/operator.
At this point in your career, it's important to take stock of everything you like and dislike about driving, and carefully weigh it against what your goals are. Then take the necessary steps to move into the best role that aligns with your goals.
Ending Your Time on the Road
Once you're ready to hang up your keys, there's plenty of options for a trucker outside of driving. You can become a mentor to young drivers. Or get into a training role to teach those just getting into trucking. Outside of roles helping new drivers, there's so many other roles that might also be appealing. Your employer might have opportunities available in the office or the warehouse that might be a good fit.
We spoke to another truck driver, Emily Ann, and she shared her advice for finding a company that meets your qualifications and lifestyle preferences.
"Experience is the biggest thing. Find a company that will train you then you can go anywhere. Don't jump from job to job. It's a red flag for companies. I didn't start right of school because the only people wanting to hire me at the time was over the road companies, and I wasn't ready to do that. A couple months later I got a job driving a tanker delivering motor oil," shared Emily.
Many times, retired drivers have great luck working at the office. Who is a better choice to work inside the office, than a driver with years of experience.
Every truck driver has a story about how they got into their career. And they have a story about the many roles they've had over the years. Chances are, there's no 2 stories exactly alike. The standard career path doesn't really exist. So like every driver, their story of route they took from start to finish is probably a unique one.
If you are looking for the next chapter in your truck driving story, let us help! If you're looking for a great trucking job that pays well and meet your needs, sign up here for a profile and see what matches we've got for you.

Want to find a job you love?
Drive My Way matches drivers with jobs based on their qualifications and lifestyle preferences.
https://www.drivemyway.com/wp-content/uploads/2020/07/picspree-387332-e1595503904832.jpg
1187
2102
Alayna Klco
https://www.drivemyway.com/wp-content/uploads/2022/03/Untitled-1-3.png
Alayna Klco
2020-07-23 11:36:07
2021-08-12 12:39:16
How to Create a Career Path as a Truck Driver