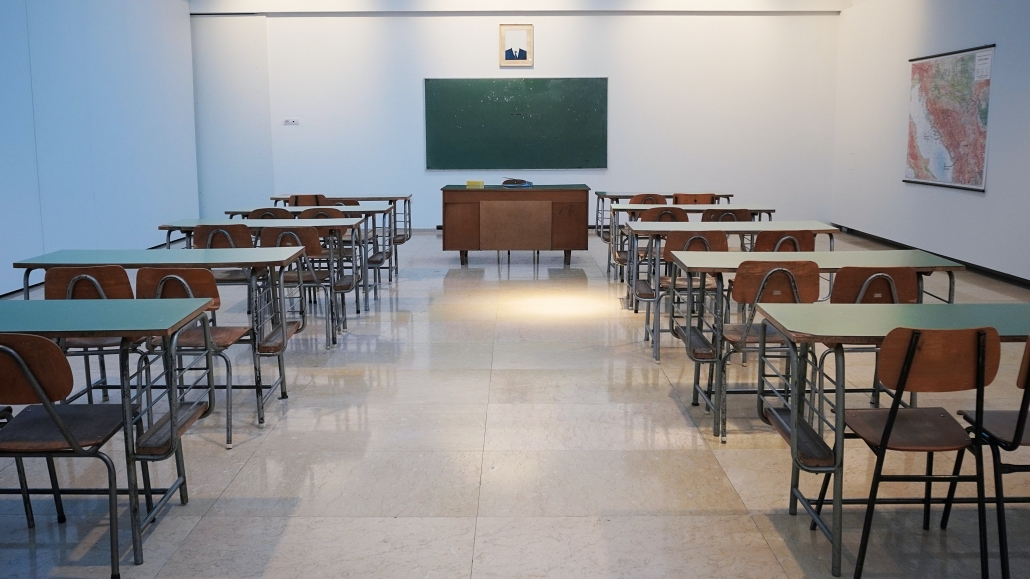 If you're thinking about starting a new career in trucking, then you've probably been learning about how to enroll in CDL classes. The Commercial Driver's License (CDL) is what the Department of Transportation requires all drivers to obtain before being able to drive trucks professionally. Programs which offer CDL classes include community colleges and technical schools. CDL training usually lasts several weeks and includes behind-the-wheel training and classroom preparation. Eventually, truck drivers will take a series of written exams and skills tests to be officially granted a CDL permit. The permit is the first step to finding your first driving job with a trucking carrier. Here's everything you need to know before taking CDL classes.
What is the CDL?
Students who want to become professional truck drivers must earn a Class A CDL. There are many other classes of the CDL which we detail further below. The type of CDL you obtain will determine what kinds of trucks you're permitted to drive. The first step is to make sure you qualify. The Federal Motor Carrier Safety Administration sets the minimum standards that states must follow regarding the CDL, but it is the responsibility of the state to administer the license itself. Thus, some of the requirements vary some state to state. Each state is in charge of the application process, license fee, renewal procedures, and renewal cycle.
Requirements
There are some universal requirements in order to qualify for the CDL. Applicants must be 18 years old and must have a valid driver's license from the state where they are training. They must also submit driving records from the past 3-5 years. Different states may have slightly different physical requirements to evaluate medical fitness before applicants can qualify for the CDL.
Most CDL programs or trucking carriers want a clean three-year motor vehicle record
This means no speeding tickets, DUIs, accidents, or suspensions in that time. Some companies will be more lenient than others and may encourage you to reapply in the future. Applicants must also pass a drug screening, physical examination, and background check.
Training
CDL classes will provide a mix of classroom studies and hands-on driving training. Students are expected to gain familiarity with the machinery and concepts on the road. Driving topics and techniques that are covered include close quarters driving, city driving, highway driving, road signs and rules, turning and backing-up the truck, and others. Classes will also cover a range of other helpful topics such as trucking industry information, safety and first aid, materials and cargo, state and federal laws, trip planning and routing, managing logbooks, and more. Coupling and uncoupling a trailer is another unique skill you might learn in most programs. Finally, understanding pre- and post-trip inspections is another essential skill you'll learn.
CDL Classes
There isn't just one CDL. There are three CDL classes which are required to operate different types of motor vehicles. This will determine what kinds of trucking jobs you can take. The three CDL classes are:
Class A: required for any combination of vehicles with a Gross Vehicle Weight Rating (GVWR) of 26,001 pounds or more, provided that the GVWR of the towed vehicle is in excess of 10,000 pounds. Vehicles requiring a Class A license are primarily tractor-trailers for long-distances.
Class B: required for any single vehicle with a Gross Vehicle Weight Rating of 26,000 pounds or more, or any such vehicle towing a vehicle with a GVWR that does not exceed 10,000 pounds. Vehicles requiring a Class B CDL license may include buses, dump trucks, tow trucks, delivery trucks and garbage trucks.
Class C: Any vehicle or combination of vehicles that does not meet the criteria of either Class A or Class B, but is designed to transport 16 or more passengers, or is used in transporting materials classified as hazardous in the Hazardous Materials Transportation Act
In addition to the license, a CDL holder can complete and pass additional testing to receive certain endorsements. These prepare you for specialized trucking jobs. You can gain them along with your CDL or add them later along the way. The endorsements include:
T: Double/Triple Trailers- requires knowledge test only
P: Passenger- requires knowledge and skills tests
N: Tank vehicle- requires knowledge test only
H: Hazardous materials- requires knowledge test only
X: Combination of tank vehicle and hazardous materials endorsements- requires knowledge test only
S: School Bus- requires knowledge and skills tests
Finding a good CDL program
In order to complete CDL classes, you need to find a solid program. You'll need to consider the quality of training and the cost and practicality of the program before you apply. Most CDL classes are offered by dedicated truck driving schools or community colleges. Some carriers may offer to help you obtain your CDL in return for committing to working there for a period afterwards.
Make sure to consider all your options before deciding on which type of program is best for you
Location and cost are definitely factors- ideally you want to find classes close to you, but if there is a better program further away, it may be a better choice. The cost of a good program is considerable- you can expect to pay between $4,000 to $10,000 for CDL training. There are plenty of grants and other financial aid options available since there is a shortage of drivers, so be sure to do your research before dropping a pretty penny.
The quality of training is the most important thing to consider. Remember that a good program length is several weeks, or about 160-200 hours of training.
If you find programs offering a CDL within a week or two, it's probably too good to be true
You also want to make sure you get enough behind-the-wheel time in your CDL classes, although observational time is beneficial also. The student to instructor ratio and the quality of the instructors are strong indicators of the quality of the program. Good instructors are usually former/current drivers or industry specialists. Many programs will have some sort of job placement or networking service which can help you land that first truck driving job. You can read more about how to choose a CDL driving school on our previous post about the topic.
Taking the tests
Once you've completed your training in CDL classes, it's time to proceed to the exams. You'll get the Class A CDL by passing a series of written exams, which differ by state. In most states, these include tests on General Knowledge, Air Brakes, and Combination vehicles. In addition, you must pass a CDL driving test. Usually this is a three-part exam which includes a pre-trip inspection test, basic control skills test, and driving test. This skills test must take place at either a state CDL test site or an approved third-party test site in the testing state. Once the skills test has been passed, a driver can be issued an actual CDL license from that state.

Find a CDL Driver Job
We match you with a job based on your personal preferences and qualifications.
https://www.drivemyway.com/wp-content/uploads/2019/07/ivan-aleksic-PDRFeeDniCk-unsplash-1.jpg
844
1500
Alayna Klco
https://www.drivemyway.com/wp-content/uploads/2022/03/Untitled-1-3.png
Alayna Klco
2019-07-05 18:23:20
2021-08-12 18:49:45
What to Know Before Taking CDL Classes