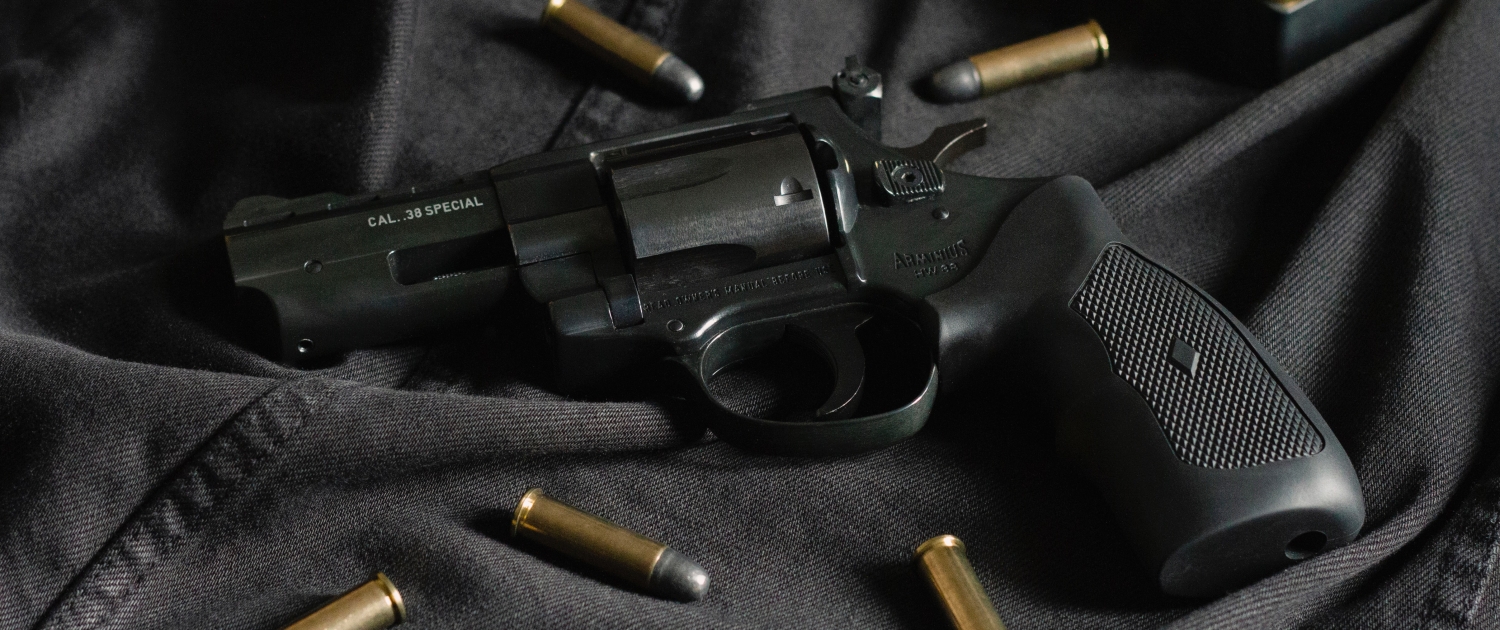 Aside from what's on the road, truck driving can be a dangerous profession even when drivers aren't behind the wheel. That's why many truck drivers choose to carry a firearm in their truck for their own personal protection. Drivers, especially those who run OTR and Regional, find themselves all over the place, and sometimes those places are less than reputable. Combine this with a lack of safe and available parking nationwide and you can see why many drivers choose to carry. 
But as important as it is for drivers to protect themselves, it's equally important to understand the laws surrounding carrying firearms while on the road. This is especially important for drivers who travel across state lines, as they need to know the laws for every state they drive through. Here's what to know about carrying as a truck driver. 
Can Truck Drivers Carry Guns?
Truck drivers are allowed to carry a firearm, but it needs to be unloaded and kept out of reach of both the driver and any passenger with the ammunition stored separately. This means that keeping your firearm in the glove box is not allowed since it's easily accessible from your driver's seat. The best bet is to keep it in a locked box.  
Can Truck Drivers Get Their Concealed Carry?
While some drivers may be fine with the above arrangement, it's understandable that many drivers who carry aren't. It's unlikely that if you're ever in a situation where a firearm is needed, you'll have the time to unlock a box, retrieve your firearm, and load it. That's why many drivers opt to have their concealed carry permit instead.  
A concealed carry permit allows drivers to carry a firearm on their person while in their truck. Every state can issue you a concealed carry, but the requirements are different state by state on how to obtain one. It's important to familiarize yourself with the requirements before attempting to get your conceal carry. Plus, there are a number of states known as "may issue" states. This means that you could meet all the requirements to receive your concealed carry permit and still be denied, as the state works on a case-by-case basis. 
Can Truck Drivers Carry Across State Guidelines?
Even after you've received a concealed carry, it's important to be aware of the laws and regulations surrounding  carrying; the most important being carrying across state lines. As of right now, legislation has been introduced to the House of Representatives that would make a concealed carry permit obtained in one state valid in all others. This is known as reciprocity. The bill would first need to pass the house and then be picked up by the senate and passed there.
A similar bill was introduced and passed the house in 2017, but the senate did not act on it. As of right now, it's unclear when the legislation will pass, if at all. This is why drivers shouldn't wait around for congress to act, and instead familiarize themselves with concealed carry laws state by state.  
You can view this map to see which states your concealed carry permit is valid in. Simply select the state that you have your concealed carry registered in and you'll be shown all the states that honor your permit and the states that do not. This means that before you cross over into a state that doesn't honor your concealed carry permit, you'll need to unload the firearm and store it in a locked container away from the ammunition, just like you would if you didn't have your permit. 
What About Carrier Rules and Guidelines?
Also, be aware that just because you're legally allowed to carry a firearm in your cab, this doesn't mean that your carrier allows it. This is no problem for Owner Operators, but company drivers should be aware of all company rules and guidelines regarding firearms before carrying in their truck.  
While carrying a firearm is a measure that many drivers choose to take, it doesn't have to be the only thing that drivers do to stay safe on the road. Making sure to park only at safe and legal stops along with pre-planning your routes to avoid stopping in any dangerous areas are precautions that should also be taken by truck drivers. 

Looking for a new opportunity, but feeling frustrated with your job search? Make one free and secure profile and get matched with the best CDL jobs in your area.  
Create a Free Profile
https://www.drivemyway.com/wp-content/uploads/2022/03/thomas-def-QAknJLu4ttw-unsplash-scaled.jpg
1365
2048
Reid Smith
https://www.drivemyway.com/wp-content/uploads/2022/03/Untitled-1-3.png
Reid Smith
2022-03-07 09:00:39
2022-03-04 14:49:55
Can Truck Drivers Carry Guns? Here are the Facts