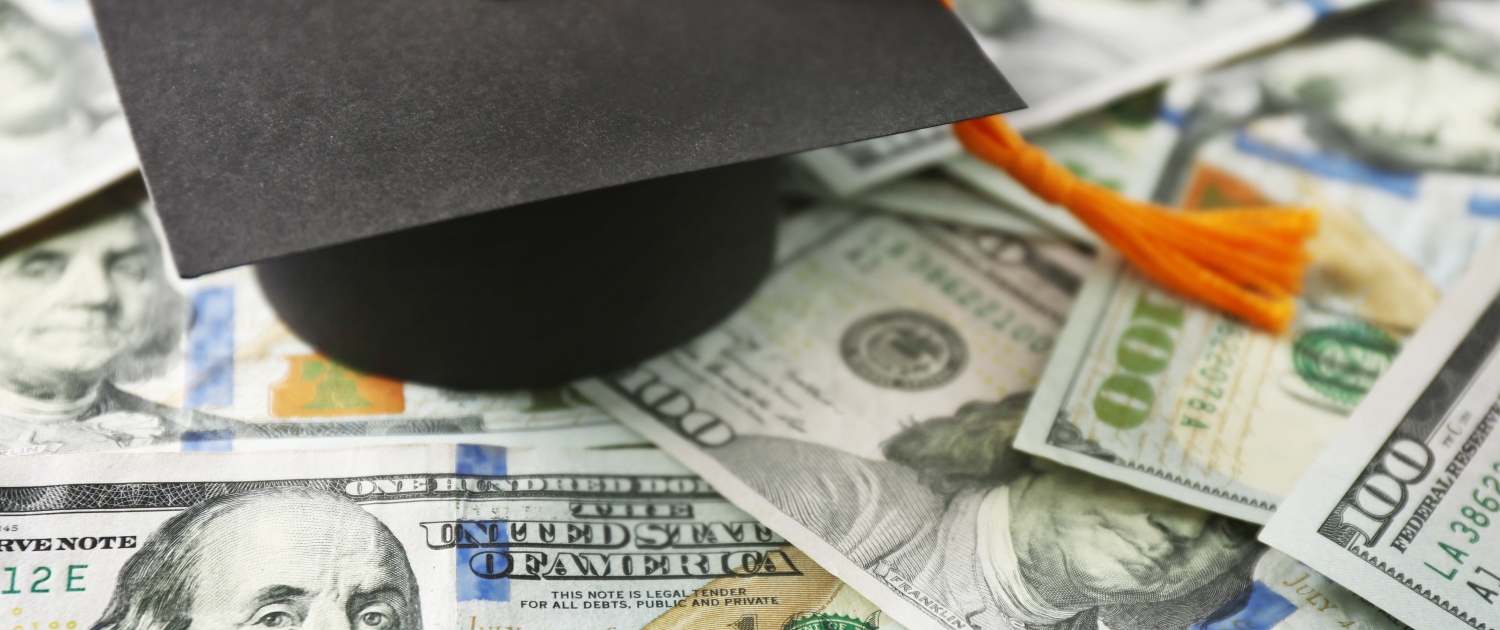 Trucking can be a lucrative industry, but it's also a highly regulated one. Before you can think about getting in a truck, you should consider the upfront CDL costs you'll need to pay. Here's a breakdown of those costs, plus some tips on how you can save money along the way.  
4 CDL Costs to Consider

1. CDL School 
CDL school will by far be your biggest expense when it comes to earning your CDL. The cost of these schools can range anywhere from $1,500 to up to $10,000 depending on the school you go to and the area of the country you live in.  
There was a time when you technically didn't have to attend an accredited CDL school to get your CDL. That changed in February 2022 when the FMCSA's Entry Level Driver Training (ELDT) regulations went into effect.  
Now, any person who wants to earn their CDL will need to go to the FMCSA's Training Provider Registry and select a training provider in their area. They then need to reach out to that provider and complete a training program for the CDL they want. 
Once that program is completed, it'll be noted in the driver's file, and they can then go to their state licensing bureau to take the written skills test and/or road test. Once that's completed, they'll be able to receive their CDL. 
Remember that not every CDL school is the same. While it might be tempting to go with the cheapest option in your area, it might cost you more in the long run if you're getting a subpar education. Before signing on with any one school, make sure to look up reviews to see if they're worth the money. 
2. DOT Physical 
Before you can earn your CDL, you'll also need to have the standard DOT physical examination that must be conducted by a licensed medical examiner. To find one of these examiners, head to the National Registry of Certified Medical Examiners and find an examiner in your area.  
Luckily, there are thousands of licensed practitioners across the country, so finding one shouldn't be a problem. As for the cost, you can expect to pay anywhere from $75-150 for the physical, but it could run a little more or less depending on which doctor you plan on seeing. 
3. Licensing Costs 
Licensing costs are what you pay when you go to your local BMV/DMV to take your tests and get your CDL. Exact costs vary state by state, but plan to spend at least $150.  
Some states break up their fees by "x amount for the road test" and "x amount for the knowledge test", but other states lump them all together. The fees you'll pay vary greatly by the state you're getting your CDL in. There are other factors that may affect the cost as well, including your age, and the kind of CDL you'll get (A, B, or C). 
The best thing to do is to plan on spending at least $300 on licensing fees. This is on the higher end, but if it ends up costing less, then you've got some more money in your pocket. 
4. Optional Endorsement Costs 
CDL Endorsements allow drivers to operate specialty vehicles like tankers, school buses, and double/triple trailers. The cost for these endorsements will usually range between $10-60 depending on your state.  
These endorsements are optional and will cost you some extra money, but they also open a lot of new career opportunities for the drivers who have them. For more information on the different types of endorsements that are out there, you can visit our blog on the subject.  
3 Ways to Help Pay for Your CDL

1. Grants 
Before you look into other ways to pay for your CDL, you should research the state and federal grants that are available to you. Each state is different, so some will offer grants to students looking to earn their CDL and some won't.  
But there are federal grants that everyone is eligible for; the most well-known of these is given through the Workforce Innovation and Opportunity Act, which helps jobseekers pay for education and training costs. To get more information about a WIOA grant, you can use this link to find an American Job Center near you.  
If you're a service veteran, you have an additional way to pay for you CDL costs as you're able to use your GI Bill to pay for trucking school.  
2. Carrier-Paid Training 
Carrier-paid training is when a person earns their CDL by signing on with a private fleet. The fleet will partner with a CDL school in the area and pay for the driver's CDL courses. Then after they've earned their license, the driver will be obligated to drive for the carrier for a certain amount of time, usually 6 months to a year. 
For people looking to get into the trucking industry, carrier-paid training is one of, if not the most cost-effective way to do it. You'll have most, or all of your expenses covered, plus you'll have a guaranteed job once you earn your CDL. 
The one downside to this is that if the driver leaves the carrier before that designated period is up, the driver will most likely have to reimburse the carrier for the money they spent on the driver's schooling. 
3. Tuition Reimbursement 
Aside from carrier-paid training, tuition reimbursement is another great way to save money on CDL costs. The difference here is that instead of going through a carrier to get your CDL, the driver will have already earned their CDL on their own and work for a carrier who will pay the driver back the cost of it. 
The Bottom Line
While there are a lot of CDL costs, there's also a lot of ways you can lower them. If you're thinking about getting your CDL, call or visit your state's DMV/BMV website to get a total of all the fees they'll charge. Then do your research on federal and state grants, driving schools, and carriers that offer paid-training and tuition reimbursement programs in your area. Then you can make an informed decision on what's the best route for you.  
Once you earn your CDL and are looking for your first trucking job, consider making a free profile with Drive My Way. We match CDL drivers with jobs that are a match for their experience, qualifications, and lifestyle preferences.

Drive My Way matches you with a job based on your preferences like pay, home time, touch level, and more.
https://www.drivemyway.com/wp-content/uploads/2023/02/AdobeStock_130939881-scaled.jpeg
1365
2048
Reid Smith
https://www.drivemyway.com/wp-content/uploads/2022/03/Untitled-1-3.png
Reid Smith
2023-02-15 18:51:59
2023-02-15 18:54:58
What's the Real Cost of Getting Your CDL?