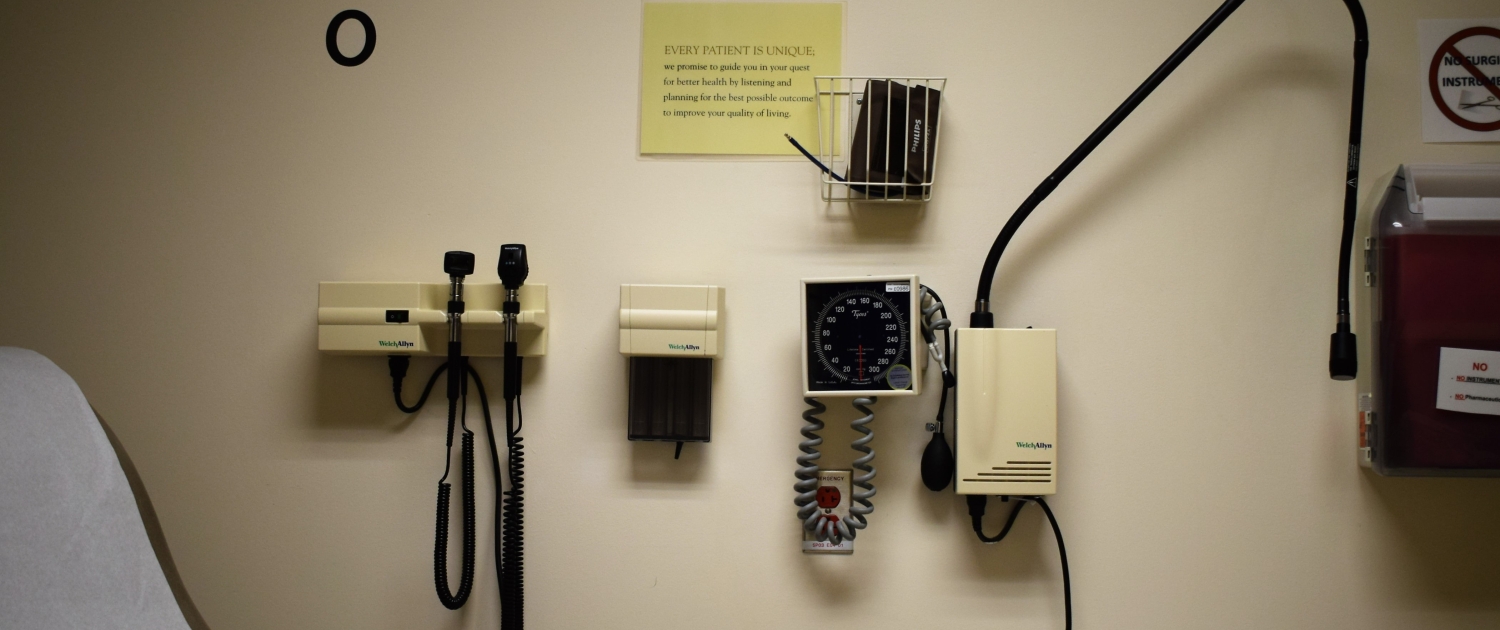 What is a DOT Physical?
A DOT Physical is a mandatory medical check-up for CDL drivers required by the FMCSA. The physical is to ensure that drivers are medically fit to operate a CMV. 
What Happens in a DOT Physical?
A DOT Physical is very similar to any other checkup with a few added steps. The medical examiner will take your vitals, go over your medical history and check your eyes, ears and lungs. The eye test will be used to make sure you have at least 20/40 vision in both eyes. If you wear them, be sure to bring your glasses or contacts for this portion of the physical.
The hearing portion is a "forced whisper test", where the examiner will stand behind you and whisper a series of letters and numbers that you'll need to repeat back to them. Just like with the vision test, you'll be able to wear a hearing aid if you have one. They'll also do a urinalysis to check for kidney disease, diabetes, and urinary tract infections. 
Who Can Administer a DOT Physical?
A DOT Physical can be administered by any registered medical examiner and is required every 24 months at a minimum. If a driver has a condition that the medical examiner feels needs to be monitored, they could require the driver to get a physical every 12 months or whatever timeframe they feel necessary. Conditions that a doctor would want to monitor could include high blood pressure or a sleep disorder. 
Can I Get a DOT Physical From my Primary Doctor?
Yes, if your doctor is a registered medical examiner. If not, there may be a nurse or physician's assistant in your doctor's office who can perform the physical.  
Should I Be Worried About Not Passing?
Many drivers worry about not passing their DOT physical, but if you're generally in good health, the chances of that are very low. Even drivers who have pre-existing conditions like high blood sugar and diabetes can still drive, albeit with restrictions.  
If you suffer from anything that would make you a safety liability while on the road, this could possibly mean failing. Extremely high blood sugar, epilepsy, psychiatric disorders, and drug/alcohol abuse are the main reasons that drivers unfortunately fail their DOT Physical. 
What Happens if I Don't Pass?
Drivers always have the option of going to a second examiner if they fail their first physical. But, be aware, since all medical examiners follow the same federally mandated guidelines, it's unlikely that the outcome of the physical will change with a different doctor.  
How Do I Schedule One?
If you're a company driver, your carrier will most likely have this information. You can always look into it yourself by searching for medical examiners registered with the FMCSA. If you have a CVS with a Minute Clinic inside, you can most likely get your physical done there as well.  
Does it Cost Money?
DOT Physicals do cost money. The cost can be anywhere between $50-300, depending on where you go. The good news is that most employers will pay the cost for their drivers, just make sure to talk to them about it beforehand. 
Do I Need to Bring Anything?
Your doctor will most likely have access to all your medical records electronically, but if not, or you've had an operation done in the past month, you'll need to bring the records yourself. If you're unsure of what exactly you'll need to bring, the best bet is to give the clinic or office where you'll be receiving the exam a call just to make sure. If you wear contacts, glasses, or use a hearing aid when driving, you'll need to bring those as well. 

Drive My Way matches you with a job based on your personal preferences and qualifications.
Create a Free Profile
https://www.drivemyway.com/wp-content/uploads/2022/02/jennifer-uppendahl-25DT4P4RGHI-unsplash-scaled.jpg
1366
2048
Reid Smith
https://www.drivemyway.com/wp-content/uploads/2022/03/Untitled-1-3.png
Reid Smith
2022-02-07 14:40:06
2022-02-07 14:40:06
What to Know About DOT Physicals