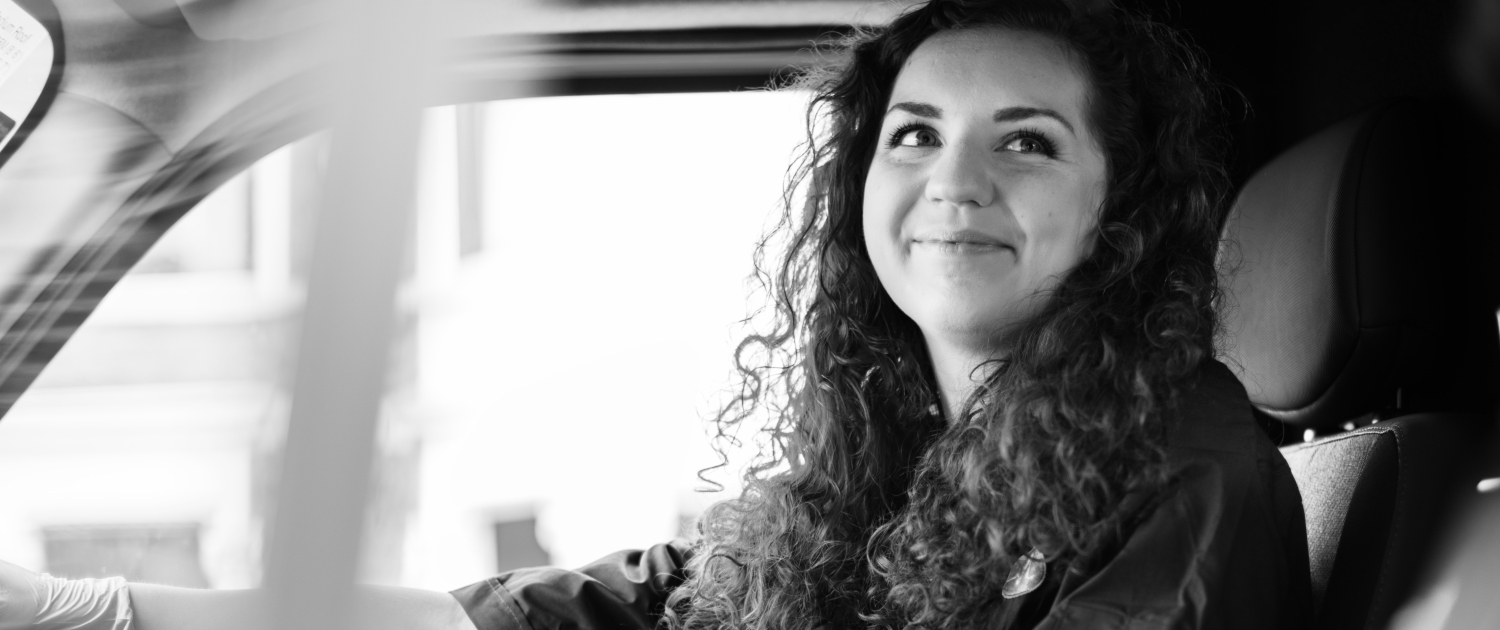 Driving provides women truckers with many of the same advantages as it does to men—independence, flexibility, and the opportunity to travel across the country.
But being a woman driver in the male-dominated trucking industry comes with a unique set of challenges. Women truck drivers have to think about the job, safety, and hygiene differently. While the industry is starting to change to become more friendly towards women, there's still much work to be done. Until then, here are 6 tips for women truck drivers.
1. Work-life balance

While work-life balance should be important for all truckers, it's sometimes not as important to men. Carriers may become used to offering insufficient home time and opportunities for balance simply because men aren't as vocal about these concerns as women. Women truckers may find themselves on the short end of the stick simply because their male counterparts aren't asking for more.
We spoke to Heather, a trucker with 2 years of experience. She said,
"I did OTR just long enough to get a little experience to find a local job. I have 3 boys so I wanted to be local as soon as possible. It was a vey long 7 months, and I learned everything in the winter months in the snow and ice."
Communication with your fleet manager or leader is essential to ensuring that you get the work-life balance you deserve. In fact, women drivers shouldn't be waiting that long to start discussions around home time. Communicating with recruiters that this is a priority for you will set you on the right path to achieving the kind of balanced lifestyle you're looking for.
2. Safety at a truck stop

Truck stops are notorious for being minefields for women truck drivers. Although many truck stops are taking measures to improve conditions and become more woman-friendly, they can't control the behavior of the characters who lurk around.
We encourage women to know precautions to take to stay safe at truck stops. Heather said,
"When walking through the truck stop at night, have something handy in case you need to protect yourself."
Women truckers should also take precautions to protect themselves when they're in their cab for the night at a truck stop. We also spoke to Michele, a trucker with a few months of experience so far in the industry. She suggests that solo drivers keep their bunk curtains closed at all times.
"Let people think there's someone sleeping in the back even if you're driving alone."
Michele also notes that placing a team driving sticker on your truck will also create the impression that you are not traveling alone, and she highly recommends this trick to other women drivers.
3. Behind the wheel

Some of the women we spoke to had specific advice while behind the wheel. Road conditions can become dangerous during nighttime or the winter season. Michele recommends that women truck drivers pre-plan and keep checking their routes, especially in the winter.
"Just because it was open 2 hours ago, doesn't mean it's open now."
Heather listens to forensic files and chews gum to help keep her awake during night driving. She encourages women drivers to pull over if needed and states,
"If road conditions become too treacherous, just stop! Freight can wait."
4. Hygiene

Women truck drivers will have specific concerns about hygiene that male drivers won't. And unfortunately, sometimes male drivers, fleet managers, or truck stop employees may be unaware or unsympathetic to these issues.
Heather said that one of the biggest lessons she learned from her OTR driving days is to always have baby wipes handy. She also recommends to keeping an empty big gulp cup in your cab in case of a bathroom emergency.
Hopefully it doesn't come to that, but with OTR driving, the stops can be few and far between, so it's better to be prepared in the case of emergencies.
5. Reach out to other women truckers

While it may seem easy to understand the concerns of women drivers, or imagine what the job will be like, there's no way to know until someone has done it. We recommend completing some research about what to expect, but there's no substitute for speaking with other women truck drivers who've been there themselves.
Reaching out to other women truck drivers will give you an inside look at what issues they've been facing and how they've handled them. As you speak to more women drivers, you'll build a network of colleagues who have each others' back and can work together. You may also want to connect with organizations like Women in Trucking, which focus on addressing these obstacles.
6. Find the right carrier

While women truckers can take certain measures themselves, they can't do it all alone. It takes a community that values women's issues and concerns in the trucking industry. Before signing with your next carrier, do some research and find out which carriers value their women drivers.
Some carriers will do more to promote career opportunities, improve conditions, and deliver resources needed to address women's issues in trucking. A company's culture can have a large impact on a woman truck driver's sense of belonging, identity, and purpose. Finding a carrier that aligns with your own values will help you feel comfortable and secure in a male-dominated industry.

Drive My Way matches you with a job based on your preferences like pay, home time, touch level, and more.
https://www.drivemyway.com/wp-content/uploads/2019/10/black-and-white-daylight-drive-1534515-e1669211498183.jpg
2650
5858
Reid Smith
https://www.drivemyway.com/wp-content/uploads/2022/03/Untitled-1-3.png
Reid Smith
2022-11-23 10:05:47
2022-11-23 15:30:00
6 Tips for Women Truckers