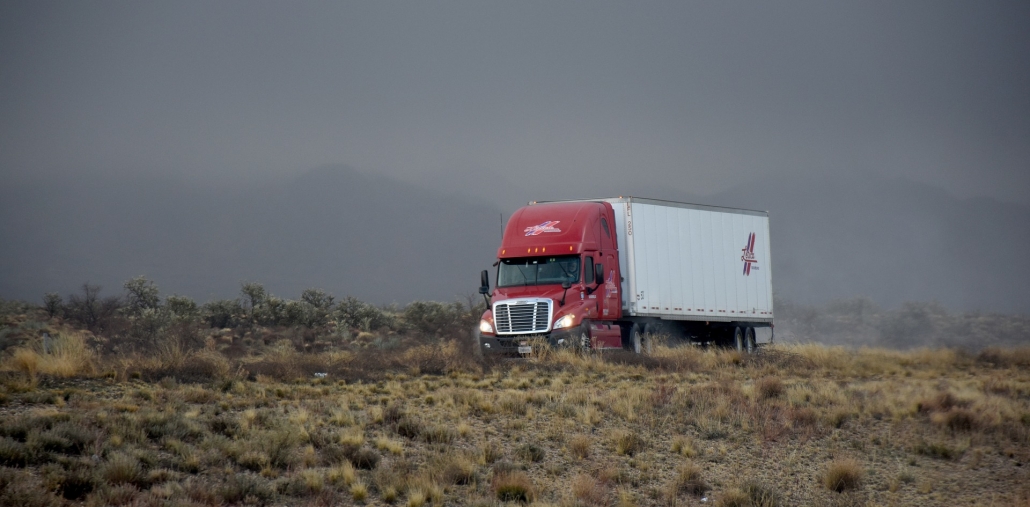 A professional truck driver might spend a significant amount of time away from home. They miss out on family events, children's milestones, and spending time with their friends. After driving for a while, it can become a part of a driver's normal day-to-day reality. But for a new driver, or a driver new to being gone for days or weeks at a time, homesickness over the road can be a tough thing. If that's something you're dealing with, here are 4 helpful tips for dealing with homesickness over the road.
1. Recognize the symptoms of homesickness when they start
Feelings of anxiety or sadness can strike without warning. Or feeling sad when you've packed up and headed out for another week away from your family. One of the best ways to deal with homesickness is to recognize and acknowledge it as soon as it starts. Missing your home and family is normal. For many drivers it's a reality of the profession. So it's important to know that everyone feels this way sometimes, and it doesn't help to try and push the feelings aside and not deal with them.
2. Stay busy with a new hobby
Find ways to keep yourself busy when you're not driving. Picking up a new hobby is a great way to keep your mind busy. Learning how to do something new can help boost your mental state and drive away feeling of anxiety. Photography, staring an interesting collection or even picking up an instrument are great hobbies for truckers. Keeping your mind busy when you're away from home can be a great help to your overall mental health.
3. Take your family with you
Make your home away from home, feel like home. Bring the family along with you over the road! Keep a few favorite pictures in the cab of your truck. Skype your family into scenic stops along the way. Or have them call you from special family gatherings or school milestones you're going to miss. Make plans to call and check in each night when possible. Sometimes virtually being there with your family can be enough to help squash some of those feelings of homesickness while you're away. In addition, some trucking companies also let you travel with your spouse. If this is important to you, be sure to ask this question when going through the interview process.
4. Travel with a pet
Bring your dog with you! If your carrier allows you to drive with your dog, bring him along. Travelling with a pet can help your well-being in many ways. It give you someone to talk to during the day, a reason to get some exercise each day, and a way to be social in an otherwise isolated environment. Having a constant reminder of home with you as you drive can help reduce those feelings of homesickness.
Also, by bringing your dog along with you, you have a perfect opportunity to interact with other drivers.
Having your dog with you when you're at a truck, makes for an easy conversation starter with other truckers. Everyone loves to talk about their dogs and ask about other people's dogs. This ensures a few times each day you've got a built-in reason to strike up a conversation with someone, even if it's just for a few minutes.
As mentioned above, everyone gets sad and feels lonely sometimes. With any changes to your overall mood, it's smart to be honest and open about your feelings. If you notice your feelings of homesickness are turning into something more extensive, be sure to reach out and tell someone. A little bit of homesickness vs. about with depression, could be better addressed with an honest conversation with your doctor.

The Ultimate Guide for Truck Drivers to Maintain 3 Healthy Habits Over the Road
Download the complete guide for tips to easily maintain healthy habits over the road.
https://www.drivemyway.com/wp-content/uploads/2020/01/transportation-1495618_1920-e1579608122726.jpg
945
1920
Alayna Klco
https://www.drivemyway.com/wp-content/uploads/2022/03/Untitled-1-3.png
Alayna Klco
2020-01-21 12:05:16
2021-08-12 12:56:05
Dealing with Homesickness Over the Road