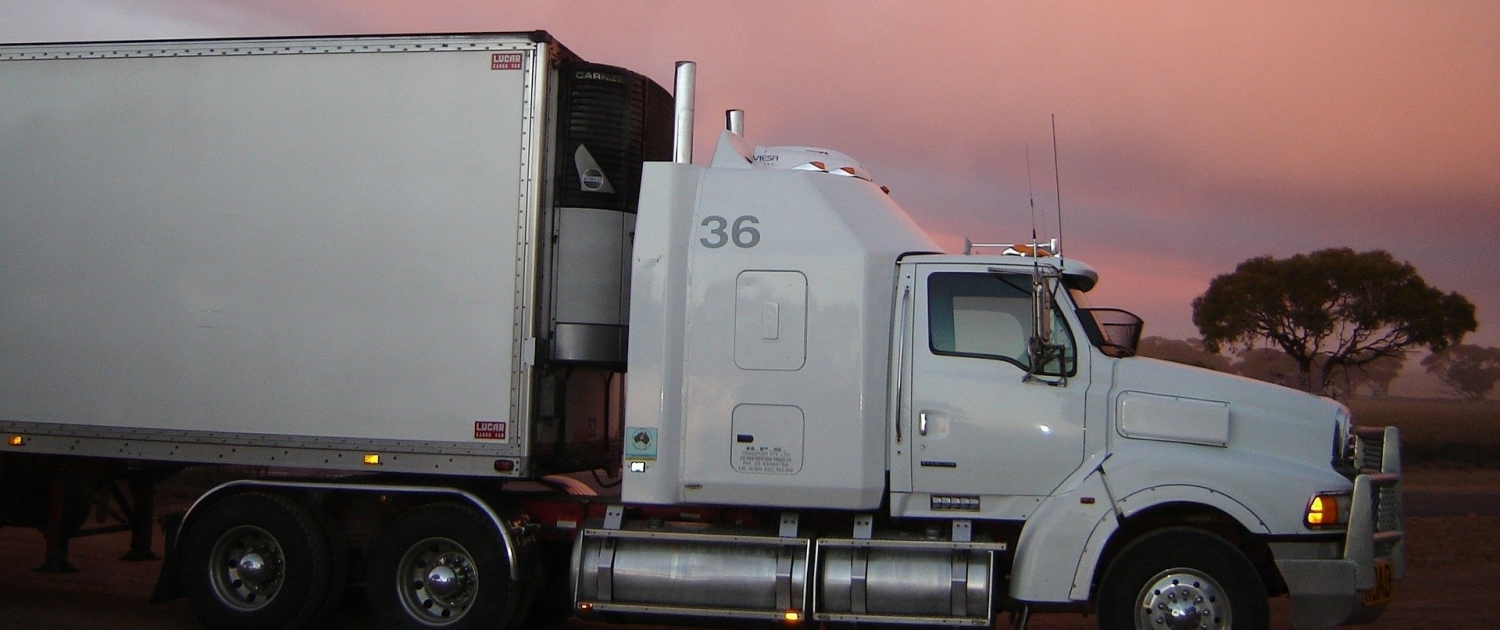 Are you considering making the career switch to commercial truck driving? A CDL job is not just about the work for drivers who take pride in their profession. Driving is a lifestyle. It's a commitment. It's about feeling you belong and you're valued. You decide if commercial truck driving is right for you. We'll help you find the job that fits your skills, lifestyle, and personal preferences.
1. What Is It?
Commercial truck driving is any job where you are driving a commercial truck. While most people think of the 53' semi-trucks that you see on the highway, commercial driving also includes school buses, garbage trucks, straight trucks, and more. Typically, commercial driving means hauling goods or people (in the case of passenger vehicles) from Point A to Point B. There are tons of different commercial driving jobs, and your day-to-day depends on your specialty and run type. 
2. Types of Jobs
Type of Run
The first distinction in trucking jobs is the type of run. Your type of run determines how far you typically drive from home and how many nights you spend on the road. Local drivers are usually home daily and stay in a relatively close geographic range. These drivers tend to spend more time on surface streets and do regular deliveries to customers. Over the Road or OTR drivers are the other end of the scale. These drivers are often on the road for several weeks at a time and may run loads from coast to coast and anywhere in between.
Regional drivers fall in between local and OTR drivers. They are usually home several times a week but also spend some nights on the road. Their geographic range might include several states in close proximity to their company's home terminal. Last but not least, are dedicated trucking jobs. Dedicated drivers have a set route and deliver to the same customers on a consistent schedule. 
Type of Haul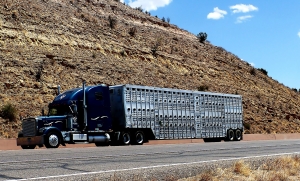 The second classification of commercial drivers is in type of haul. Depending on the type of goods you haul, you need a different type of truck. Many rookie drivers start with dry van or refrigerated (reefer) trucks because they are a good way to get experience without too many extra details to worry about. These are the 53' box-shaped semi-trucks that are so common. Dry vans haul non-perishable goods, and reefer trucks carry loads that are temperature sensitive.
Tanker trucks haul liquid or dry bulk goods such as milk, sugar, or sand. Drivers need a Tanker endorsement to drive this type of truck, and there is an additional endorsement if you want to haul hazardous materials like chemicals or gasoline. Flatbed trucks haul a wide range of loads on trailers that are completely flat. Flatbed drivers often have to secure their loads with tarps and require some physical labor. There are also several types of specialty freight such as auto hauling, intermodal trucking, and livestock transport, but many of these jobs require a few years of experience. 
Type of Driver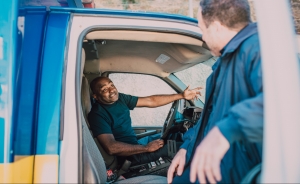 The final big decision to make is what kind of driver you want to be. As you can probably guess from the name, company drivers work exclusively for one company. Company drivers can work solo or in a team of two people. Starting as a company driver can be a good way to learn the ropes of a job without also having to run a business. It is also a good way to build your reputation as a good driver. 
Some drivers work as company drivers for their entire careers. Others choose to work for themselves. If you want to make your own decisions about when you are home, where you run, and what you haul, become an owner operator. These drivers run under their own authority, and they own their own equipment and negotiate for loads. Owner operators must be confident running a business as well as meeting all regulatory requirements.
Lease purchase drivers work with a company and put money down to start paying for their own truck. Lease purchase drivers work for one company, and at the end of the lease, these drivers will own their trucks. Programs that offer lease purchase are a good way for some drivers to work toward becoming an owner operator. 
3. Job Outlook
The job outlook for commercial truck driving is quite strong. There is a high demand for quality drivers, and there is a shortage of drivers available. Many companies are willing to hire new drivers, and drivers with a few years of experience and a clean record will be able to choose from top jobs that are a good fit for their skills and lifestyle.
One of the most important questions when you change jobs is the pay. Commercial driving can be quite well-paid. It all depends on your type of job. Typically OTR positions pull a higher wage than regional or local jobs, and NTI, the National Transportation Institute, anticipates that wages for all three will rise over the next 36 months. 
NTI anticipates that wages will rise for OTR, regional, and local jobs over the next 36 months.
Drivers can be paid in a variety of ways, so it's important to look at total compensation when you compare job offers. To start, there are many types of truck driver pay. Some companies pay drivers by the mile, others by the hour, some by the load, and still others will pay with a salary. In addition to your base pay, company drivers frequently earn bonuses and have benefits included. These can add a significant amount of money to your bank account! Even beyond pay, consider things like home time as part of your compensation. If two companies pay the same wages but one gets you home more often, that might be a better fit for you, even though the money is the same. The bottom line is, look for a company that meets your needs and fits your lifestyle preferences.
4. How to Get Started
Once you decide that commercial truck driving is the career for you, the first step is to get your Commercial Driver's License (CDL). To be a professional truck driver, you need to be at least 18 years old. To drive interstate or hazmat routes, you must be at least 21. You will need a CDL A or CDL B. A CDL A license is the most universal because it also allows you to drive most CDL B and CDL C jobs. That said, it takes less time and money to earn a CDL B. Learn more about each license type and decide what is best for you. You will also need to consider whether to get any CDL endorsements for specialized loads such as hazmat or tanker. Once you have figured out what type of program you need, find a certified driving school where you can get started.
After you have your CDL, you are nearly ready to hit the road with your first job! As part of your CDL training, you will have completed your DOT physical fitness test.  Before you can officially hit the road, you will need to register with the FMCSA Clearinghouse. This database tracks positive drug and alcohol tests to identify unqualified drivers. As of January 2020, all drivers must be registered with the Clearinghouse for future employment. After that, the only thing left is to find your first job!
While the job search can be overwhelming, we're here to help. Drive My Way partners with companies that are ready to hire new drivers and experienced pros alike! We'll help you find a job that matches your skills and lifestyle preferences.

Find a CDL Truck Driving Job
Drive My Way matches you with a CDL job based on your personal preferences and qualifications.
https://www.drivemyway.com/wp-content/uploads/2021/04/truck-331499_1920-e1617627600155.jpg
888
1920
Alayna Klco
https://www.drivemyway.com/wp-content/uploads/2022/03/Untitled-1-3.png
Alayna Klco
2021-04-05 15:21:28
2021-04-05 15:21:28
Commercial Truck Driving: 4 Things to Know