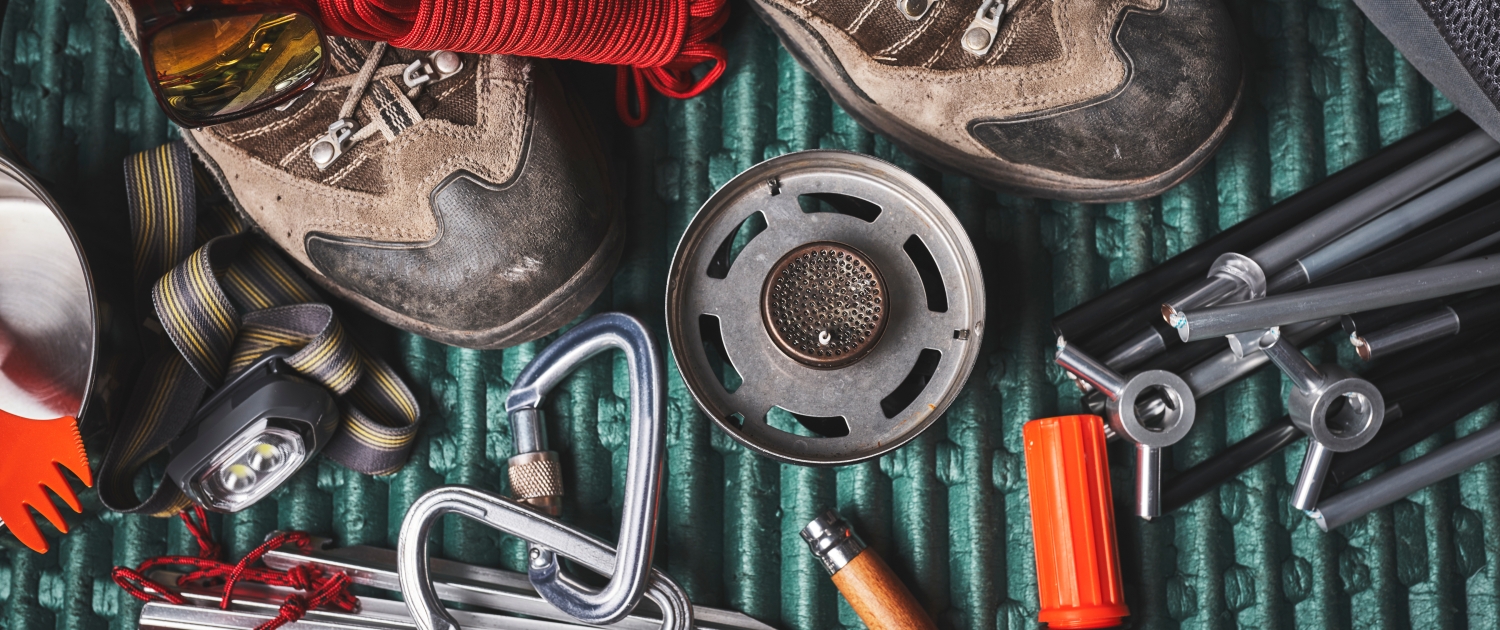 For many truck drivers, especially those running OTR and regional, their cab is their home. This means that they need to keep it stocked with everything they could possibly need while on the road. We were able to talk to a few CDL drivers who shared what truck driver gear they always bring with them.  
What are CDL Drivers Bringing With Them?
For CDL Driver, Brandon C., it's better to have some things you might not need, than to find yourself without the thing you really need.  
"I always make sure to have anything and everything I might need in my truck. Non-perishable food, like canned or dry goods is a must (and a can opener). Spare clothing as well, as truck drivers are called upon to traverse varied and unpredictable climates.

Basic hand tools are a must. Ex. multi-tool hammer, screw drivers, electrical tape, flashlight & batteries. Anything can happen out there. A burned-out bulb, poor electrical connection, a frozen padlock; the list goes on.  

If you keep a decent set of even the most basic tools to address these random bouts of misfortune, I promise you will be rewarded with extra money and home time by avoiding long delays at the service counters.

Also, a good old fashioned Rand McNally atlas comes in handy when (not if) our digital devices let us down. It also has a wealth of info beyond the cardinal rose, like weight limits lengths & GVW data." 
Another CDL Driver, who goes by e18hteenwheelin shared his thoughts on what gear is essential, 
"The big three for me are headset, GPS, and Raincoat. Never get in my truck without them."
Truck Driver Gear Checklist
Here's a list of items that it might be good to bring with you on the road, if you're not bringing these already.  
Cleaning

Studies show that living in a clean environment can have great effects on your productivity, stress level, and overall mood. That holds true for truck drivers and their cabs as well. 
Disinfectant Wipes 
All-Purpose Spray
Paper towels –

Truckers spill things too. The last thing you want to do is spill your soda and have to clean it up with your last good shirt.

 

Handheld Vacuum/Dirt Devil
Broom & Dustpan
Garbage bag – It can be tempting to toss wrappers and empty cups onto the passenger seat and say "I'll get it later", but having a small garbage bag next to you is a much better option to avoid clutter and keep your cab nice and clean.

 
Maintenance

While you won't be able to fix everything on your truck, having the right tools to tighten, straighten, or replace something in a pinch can be the difference between waiting hours for roadside assistance and getting back on the road in a matter of minutes.  
Work Gloves 
Flashlight 
Tool Kit – Extremely important. Make sure you have everything you need in case something small happens with your truck that you're able to fix. Hammer, screwdrivers (both Phillips and flat), vice grips, duct tape, adjustable wrench, etc.

 

Replacement Bulbs
Extra fluids – Windshield Wiper Fluid, Oil, Coolant, etc.

 

WD-40

 
Toiletries/Personal Items

The importance of taking care of yourself on the road can't be overstated. While most of the items on this list seem like common sense, it's never a bad idea to double check to make sure you're not missing anything important.  
Electric/Disposable Razor 
Shaving Cream 
Toothbrush 
Toothpaste 
Floss 
Kleenex 
Loofah/Washcloth 
Body wash 
Deodorant  
Shampoo 
Clothing

Getting stuck on the side of the road during winter isn't fun. Getting stuck on the side of the road during winter without the proper clothes is even less fun. As a truck driver, having the right clothes can make all the difference, especially when you're driving in the northeast or pacific northwest.  
Jacket 
Underwear 
Socks 
Thermal long sleeve shirt 
Steel Toe Boots 
Rain jacket 
Sunglasses – Aside from looking good, wearing sunglasses when needed can provide protection from harmful UV light and reduce the risk of developing certain eye conditions.

 
Entertainment

For most drivers, their smartphone is all they need for entertainment when stopped for the night. But if you're looking to spend less time on your phone, there are a number of options for entertainment that don't involve your smartphone.  
Books/Magazines 
iPod – It may seem a bit old school at this point but having all your music without having to rely on streaming services and Wi-Fi/data is a great feeling.

 

Portable DVD Player 
Nintendo Switch/DS/GameBoy – This is for the truckers who double as gamers. And if you're not one, with the handheld systems that are out right now, it might be time to consider. 
Word Search, Crossword or Sudoku
Misc. Gear

Here are some other things you might want to add to your list.
First Aid Kit 
Canned or non-perishable food 
GPS – If not using your phone
Atlas – For when your phone or GPS doesn't work
Headset
Cellphone charger 
Written list of important phone numbers 

Drive My Way matches you with a job based on your preferences like pay, home time, touch level, and more.
https://www.drivemyway.com/wp-content/uploads/2022/09/AdobeStock_222019778-scaled.jpeg
1367
2048
Reid Smith
https://www.drivemyway.com/wp-content/uploads/2022/03/Untitled-1-3.png
Reid Smith
2022-10-03 12:28:44
2022-10-03 12:28:44
Do You Have These Items in Your Cab? Truck Driver Gear Checklist