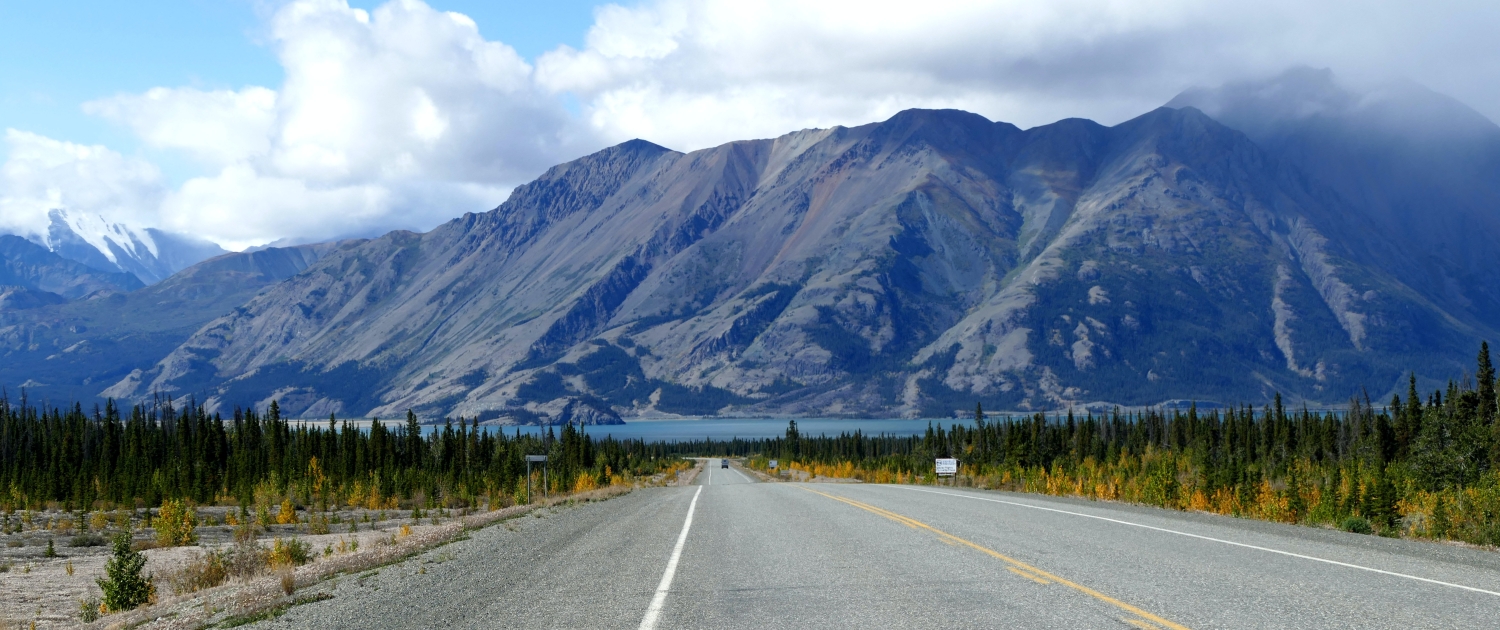 What many OTR and Regional drivers love most about their job is the freedom they're given. A big part of that freedom is hitting the open road and seeing the sights our country has to offer. We talked with a few drivers who've been all over the country and asked what their favorite trucking routes are and why. Here's what they had to say. 
West

For a lot of drivers, out west, specifically Montana and the surrounding states, is their favorite region to drive in. The open air, mountains, forests, and rivers make for a beautiful and refreshing drive. The lack of congestion on these highways is another reason why so many drivers enjoy these trucking routes.
CDL driver, Jimmy had this to say about driving out west.  
"I enjoy I-90 through western Montana and into Idaho. There's not a lot out there, but God's handwork is amazing. The landscapes are unlike any other and really have to be seen in person. I've always told people that a lot of this country can't be seen on tv or in pictures. You truly have to experience it. There's not much traffic out there either, which is always nice, especially pulling oversize through the mountain passes." 
CDL driver Matthew echoes the same sentiment,  
"Highway 200 across Montana is absolutely beautiful. Especially between Great Falls and Missoula. You go from plains and plateaus to mountains within minutes."
Southwest

When most people hear the phrase, "road trip", their mind probably goes to empty two lane roads dotted with mom-and-pop diners and motels, large rock structures, and huge sprawling deserts. There's really no other place like it on earth. For many truck drivers, this is what makes the southwest their favorite region to drive through.   
CDL Driver Nick had this to say,  
"I'd definitely have to say, anything out in the southwest is my favorite. Every road out there is different, the views are never the same."
CDL driver Christy is also a fan of the southwest.  
"New Mexico and Arizona are great. The scenery is beautiful️. Highway 15 through Nevada and Arizona too, really anywhere in the southwest."
Here are a few photos that these CDL drivers sent in of their favorite routes. 
Great Smoky Mountains

The Great Smoky Mountains are a huge mountain range that span throughout North Carolina and Tennessee. The Smokies get their name from the natural fog that hangs over much of the mountains. From a distance, this fog resembles smoke.  
The mountain range is home to lush forests, unique wildlife, and breathtaking sights. This makes it a popular tourist destination for hiking and camping, but truckers love driving through the Smokies as well for the same reason.  
OTR driver Shawn told us,  
"The Smoky mountains are my favorite! It's beautiful and you can hear the sound of jake brakes echo in the air." 
Aside from the great sights on these routes, there's an economic reason for drivers liking these trucking routes as well. Most truckers are paid using a "per mile" model, so the more miles, the more money.  
Another reason these routes are loved is because you're likely to see less congestion. A study back in 2014 found that for most truckers, their least favorite routes are around the rust belt and the major cities in the east, like New York and Chicago. There's a higher population density in these areas so you're more likely to see more traffic, which slows truckers down and eats up their fuel. 
Do you have a different favorite region that you like to drive through? Vote in our poll below and let us know! 
What's Your Favorite Region to Drive Through?

Drive My Way matches you with a job based on your personal preferences and qualifications.
Create a Free Profile
https://www.drivemyway.com/wp-content/uploads/2022/04/joris-beugels-OYV_-vMBKYI-unsplash-scaled.jpg
1153
2048
Reid Smith
https://www.drivemyway.com/wp-content/uploads/2022/03/Untitled-1-3.png
Reid Smith
2022-04-29 15:30:56
2022-05-02 15:22:26
We Asked Truck Drivers What Their Favorite Trucking Routes Are