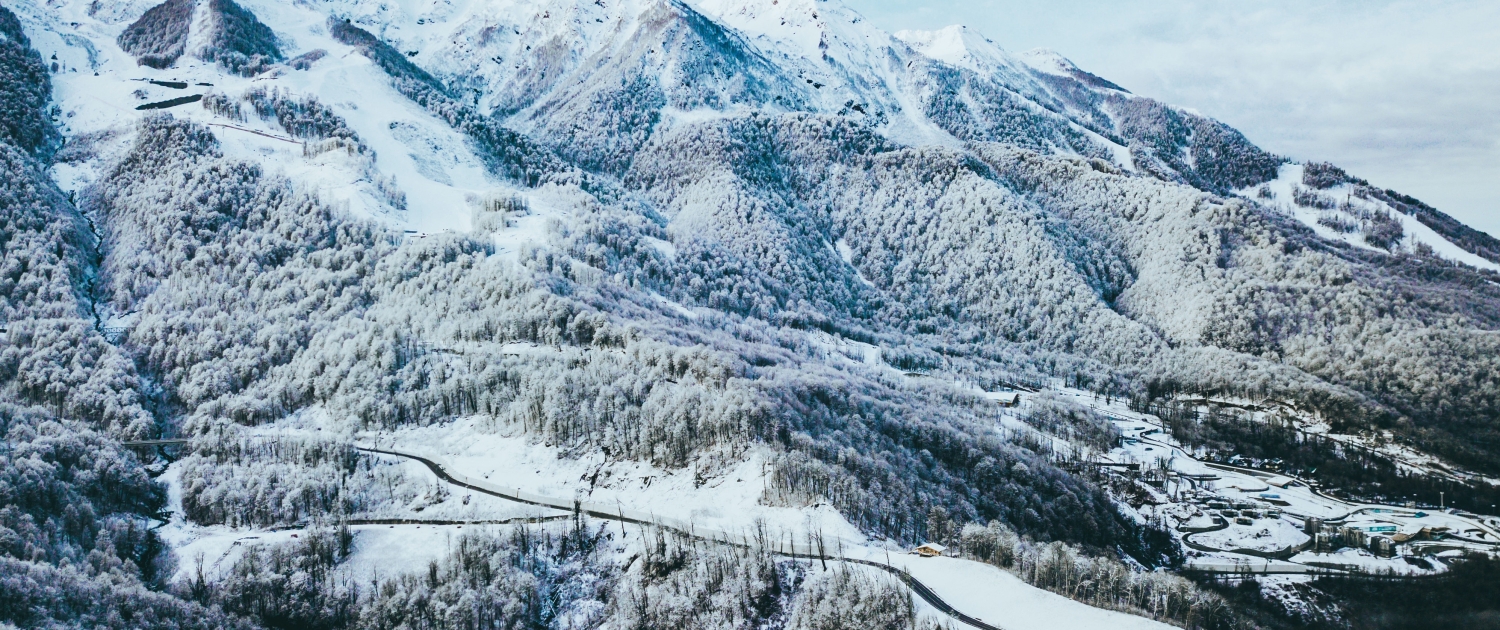 Aside from Ice Road Trucking, the mountains are generally seen as the most dangerous terrain to drive through. The steep downgrades, sometimes rocky terrain, and sharp curves can give even experienced drivers headaches. While it can definitely be a challenge if you're a new driver, there are things you can do to prepare yourself for driving in either the Rockies or Appalachian Mountains. 
We had the chance to talk with Travis, a CDL A driver out of Colorado. He gave us some great tips for truckers who are running routes through the mountains.  
1. Brake, Brake, Brake
"First and most importantly, slow down. Especially when dropping off of a pass. 90% of brake failures are caused by driving too fast off a grade. When you drop off a grade, you should pick a gear where your truck's engine brakes will hold you back. You should drive slower in general because there's always other things like wildlife, rocks, and tourists in the road," shared Travis.
Any trucker who has driven in the Rockies can tell you about the "Truckers, Steep Grades Ahead" and "Truckers, Don't Be Fooled" signs all over the region's highways. The signs are warnings to truckers that steep grade changes are a constant.  
Always look at posted grade signs and brake well before the downgrade begins. Never try to eyeball a grade. That's how you end up over-relying on your brakes and causing them to overheat and possibly catch fire. 
2. Stay Prepared
"Second, carry extra clothes and food to stay warm. Have enough food and water to last a couple days if you get stranded. Carry tools and know your equipment as well. If you do break down in sub-zero temperatures, waiting 3 or 4 hours on a service truck isn't a good option. I carry tools like an alternator housing, coolant, oil, fan belts, and fuel filters in my truck," shared Travis.  
Knowing how to do quick fixes on your truck, like priming the fuel system or changing out a headlight can be the difference between a 20-minute wait and a 4 hour wait. If you have the know-how and your company allows it, keep necessary replacement parts in the cab with you in case something happens. 
In the worst-case scenario where your truck breaks down and it's not a quick fix, you'll want to have everything you need to hunker down for a while. This includes plenty of water and dry, packaged food. A change of clothes is something that goes overlooked but can be a lifesaver if you're dealing with rain or sleet.  
Also, keep a CB radio if you don't already. Since these work via radio waves, you'll be able to communicate in the event you don't have any cell service.  
3. Pay Attention to the Weather
Something as simple as listening to hourly weather reports can save you a lot of trouble in the mountains. If weather is bad enough, there's nothing wrong with waiting until conditions clear up. No run is worth your safety or the safety of drivers around you.  
Also, always abide by all chain signs. You can check out the step-by-step guide on how to chain up your tires here.  
4. Use Runaway Ramps as a Last Resort
If you're on a downgrade and can't get your speed under control or are having brake problems, the very last resort is to use a runaway ramp. These ramps are usually located at the bottom of a steep downgrade, right before the road flattens out.  
There are a few different types of runaway ramps, but all are designed to stop a truck that can't stop on its own. Out in the mountains, you may see gravity escape ramps that make use of natural hills, but sand piles are common as well.  
Don't be afraid to use a runaway ramp if you need it, but it's a last resort for a reason. There's a possibility they'll cause you some bodily harm and will almost definitely lead to the truck being damaged. 
5. Relax
"Other than that, all I can say is don't be nervous and just relax. Drive slowly and take in the views. The mountains are beautiful and should be enjoyed," shared Travis. 
While it can be dangerous, there are thousands of truckers, just like Travis, who make their living doing runs out west in the Rockies and in the Appalachian Mountains. Being attentive, cautious, and reading all posted signs is the number one way to avoid mistakes and accidents while driving in the mountains. 

Drive My Way matches you with a job based on your personal preferences and qualifications.
Create a Free Profile
https://www.drivemyway.com/wp-content/uploads/2022/03/pexels-mike-1178687-scaled.jpg
1535
2048
Reid Smith
https://www.drivemyway.com/wp-content/uploads/2022/03/Untitled-1-3.png
Reid Smith
2022-03-22 16:52:49
2022-03-22 16:52:49
5 Mountain Trucking Tips from a Colorado Trucker