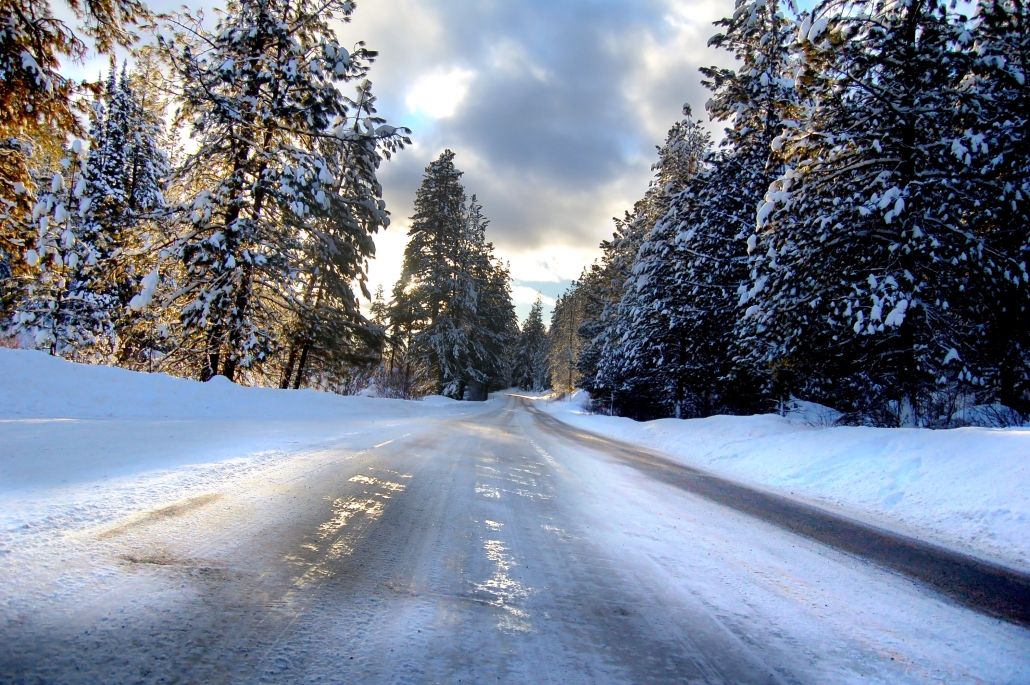 The end-of-year holiday season is a difficult time for truckers, as many of them are on the road and away from families. While the traditional office job may come with a week's vacation for Thanksgiving, Christmas, or New Year's, truck drivers don't always have that luxury. Americans have spent well over $500 million during the holiday season each of the last five years, and that trend isn't expected to change. This translates to more truck drivers working tirelessly on the road to deliver freight like holiday gifts and merchandise. With the added pressure to work, it can be tricky for drivers to spend time with family and do holiday shopping of their own. If you're a truck driver working through the holidays, here are 3 tips for success.
Tip 1: Don't overwork!
Drivers are more likely to overwork and overextend themselves during this time of year. As carriers are pressed hard over the holidays, they'll incentivize or pressure you to work more. The potential of making extra cash can be very tempting, especially when you see fellow drivers making the same decision.
Be careful about spreading yourself too thin and overworking during this special time of year!
Becoming a workaholic is a constant danger for truckers, but the holidays are an especially bad time to do it. If you overwork now, you'll risk either not seeing your family as much, or being exhausted when you finally do spend time together.
Exhaustion and fatigue won't help you or your carrier either, as you'll be more likely to make a mistake. This isn't to say that you shouldn't take advantage of opportunities to deliver a few more runs and make some extra cash. Just make sure you are comfortable with the home time you're giving up for it. Work-life balance involves trade-offs and sacrificing family time can be tough if you're working through the holidays. Take on extra work with moderation and balance in mind.
Tip 2: Use technology to your advantage
For drivers who will be working through the holidays, there isn't much extra time for holiday shopping. Using your phone or mobile device can be an excellent way to stay on top of the holiday shopping list. With online shopping sales soaring over during the season, many consumers don't need to spend time visiting stores. For drivers working over the road, you can easily spend five or ten minutes browsing sites like Amazon, eBay, or Target for your gift-giving needs.
Mobile technology can also help you stay in touch with family and loved ones if you're on the road many days at a time. Use popular video messaging apps like FaceTime or Skype to add a personal touch to your calls home. Many other apps allow you to create custom holiday cards and messages to send across the country. Finally, you can use music streaming services like Spotify or Pandora to listen to holiday music while on the road. Just because you're away from home doesn't mean you shouldn't bask in the holiday spirit. You can share the same tunes and tracks with family members, which will help you feel even more connected to them.
Tip 3: Don't seek perfection
Sometimes the holidays bring out not just our better qualities, but some of our worse instincts as well. Seeking the perfect holiday is one of them. Aiming for perfection while working through the holidays is a recipe for disaster. Remember that if you're spending time with family, it's less important what you do together than just being there in the first place.
This may be a good time to remember all the lessons from the classic Christmas movies we grew up watching. Whether it's the story of the Grinch, Ebeneezer Scrooge, or It's a Wonderful Life, they all teach us that it's the simple things in life that make the holidays worth it. The holiday spirit and cheer come from being good to others and spending time with loved ones – not from perfect gifts or celebrations.
Don't seek the perfect holiday celebration, the perfect gift, or even the perfect amount of home time.
Since your work-life balance will require trade-offs, there's no way you can have it all during the holidays. So instead of fighting it, embrace it and enjoy the holidays for what they are. Your family and loved ones will remember the quality time you spent together, and not care about the rest.
STAY UPDATED ON INDUSTRY TRENDS AND BEST PRACTICES
Join our community of over 150,000 drivers who receive our updates.


https://www.drivemyway.com/wp-content/uploads/2019/11/picspree-350234.jpg
2000
3008
Akshat Gupta
https://drivemyway.com/wp-content/uploads/2019/03/Untitled-1-3.png
Akshat Gupta
2019-11-12 03:44:51
2019-11-12 15:28:04
Working Through the Holidays: 3 Tips for Success