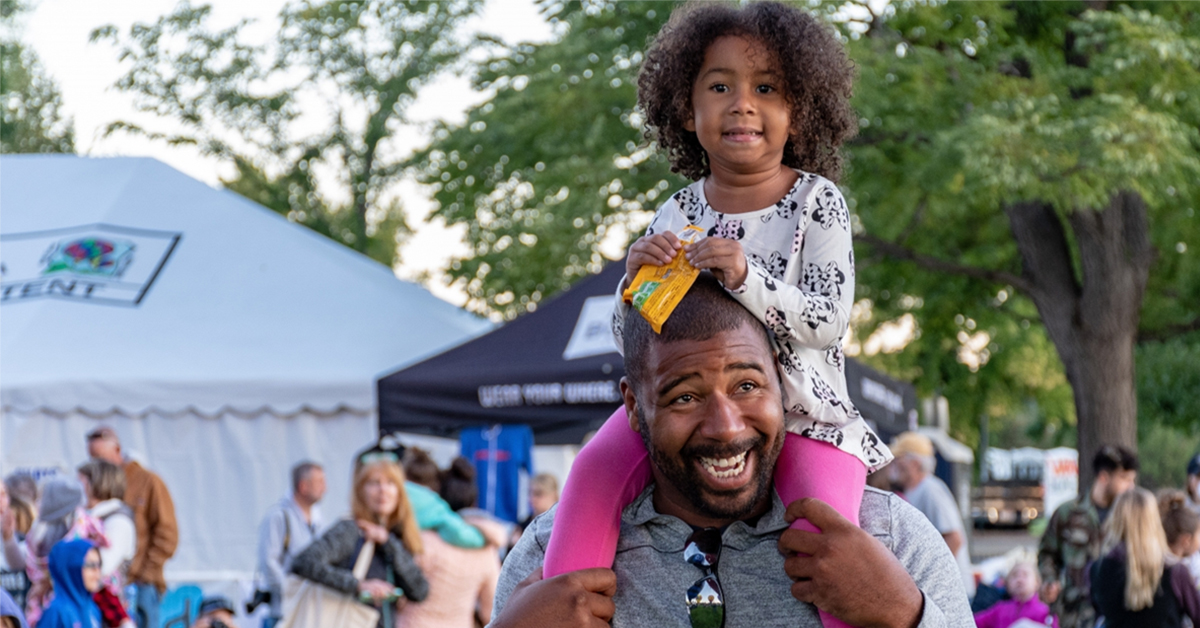 No one understands the joys and pains of regularly coming home and turning right around and leaving again like a truck driver with a family. Life as a parent and a truck driver is a challenging but rewarding combination. For regional and OTR drivers, a few days of time in person has to sustain drivers through days or weeks away. Even when you're home, as a long haul trucker, the transition home can take its toll.  Make time for yourself and your family while you're on the road and when you come home. Here are a few parenting tips to help you make the most of your family time.
1. Master Good Communication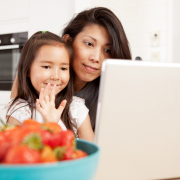 Facetime, Skype, and Zoom are all great video calling platforms that have a free plan for users. Especially with younger children, being able to see and hear each other is huge. Even when you're away, your kids will know your voice and be excited to see you when you walk through the door.
Connect with your children in a way that works for them. If you have small kids, read them a bedtime story every night. Or, have a family movie night once a week. If you have older children, they might not want to video chat. Instead, send them messages throughout the day. Find out what's going on in their lives and stay on top of the little things as well as the big ones.
For many drivers, spending time with loved ones has gotten even more difficult since the COVID-19 outbreak.
Bunni, an OTR driver and mother shared, "I have one daughter. Before Coronavirus I was seeing her at least every other week. Now, she's self-isolating at her grandparents' farm. I probably won't see her for a while because of that. We talk on the phone daily. We use Marco Polo, house party, Instagram, and snap chat as well."
She added, "Kids will tell you everything if you're a safe space for them. And sometimes you have to ask better questions than "how was your day" and "what did you do". Try deeper questions. Ask how they feel about something they did. Or if they had anything happen that made them happy for someone else. The more specific the question the better. And once they start talking, stay engaged. Don't just "mmhmm" their stories."
2. Make the Most of Home Time
Even superhero parents can't do everything. When you come home, you're probably sharing time between a partner, your kid(s) and trying to rest up for your next shift.
Before you get home, prioritize the most important events & make a schedule. A schedule helps you make the most of your time while also allowing yourself recovery time.
When you make that schedule, there's one very important rule. Be realistic, even when it's hard. Kids will be disappointed if you can't make it to an event. But, they'll be devastated when you say you'll be somewhere or do something and then cancel last minute. If you do have the energy to squeeze in an extra little league game or dance recital, they'll be thrilled when you surprise them and show up.
3. Involve Your Kids
One of the best ways to be a part of your kids' lives is to let them be a part of yours. If you have a take home truck program, show them your truck. Let them ask questions and sit behind the wheel. As they get older, tell them about the places you go and what it really means to be a truck driver.
Before you leave for your next load, let your family help plan your time away. Even if you don't follow it exactly, they'll love mapping your route and know where you are when you next call. You can even give each person a special job for while you're out. It's a great way to start conversations and connect.
We spoke to Marion, a truck driver who shared her parenting tips from driving OTR with 3 children and 6 grandchildren.
"[When I was raising kids] I did regional, home on the weekends. My advice would be to listen to your kids. Especially to the things they don't say. Make electronics your friend and video chat with them daily," shared Marion.
She continued, "Teenagers are difficult no matter what. Don't let things go by because you might have a bad conscience not being there. Stay in touch, let them know they can talk to you. Be a parent, even when you're not physically there. It's hard at times, but they will thank you later."
4. Don't Forget about Your Partner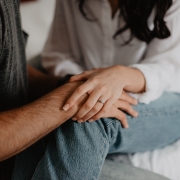 Not all parenting tips are about the kids! As you share time with your children, don't forget to make time for just you and your partner. It's important time for both of you, and it's good for your kids in the long run.
Set honest expectations about the shortcomings of trucking jobs. Your partner is sharing in the good, the bad, and the ugly, so be frank about what you both need. A key part of your communication is conflict resolution. Establish a healthy way to discuss conflicts before you need it. That way, you won't spend your time at home solving all the problems you didn't want to talk about.
5. Be Kind to Yourself
Transitions are hard and you'll be making a lot of them. All the parenting tips in the world won't help if you aren't taking care of yourself on the road and when you're home. Be kind to yourself and your family.
Take time for sleep, exercise, and healthy meals. Find your balance between time together and time by yourself.
Know that you'll make mistakes sometimes. Decide what you can do differently next time, sincerely apologize if you need to, and then move forward. Make sure you do what you can both on and off the job to be the partner and parent you want to be.
Single Parent OTR Trucking
If you're a single parent ready to start driving, you have a few extra considerations. It is definitely possible to work OTR, but it's important to consider preparation and timing. All long haul families need a good support network, and that is particularly true for single parents.
Both you and your kids will need help from others sometimes. Have those people in place before you get started and know who you can count on in any situation. You should also think about the timing of your decision. Older kids can be involved differently than young children and may be more understanding and supportive of your decision.
Separated Families with One OTR Parent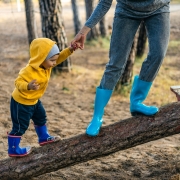 As with single parenting while an OTR driver, life over the road as a divorced or separated parent has unique challenges. No matter what, the most important thing you can do is prioritize your child. That also means working to maintain good communication between parents (even when it's not easy). As much as possible, strive to be consistent in your home time.
Even in the best situations where both parents are trying to make the connection work, scheduling is hard. You're both working around each other's schedules and sometimes you may have to make hard compromises.
At the end of the day, make sure you weigh the cost of an OTR vs. a local job. OTR jobs typically pay more, but you give up a lot of time in your child's life. If OTR is still the right decision for you, be prepared to work closely with the stay at home parent and use these parenting tips to find creative ways to connect with your child both on and off the job.
STAY UPDATED ON INDUSTRY TRENDS AND BEST PRACTICES
Join our community of over 150,000 drivers who receive our updates.


https://www.drivemyway.com/wp-content/uploads/2020/04/parenting-tips.jpg
628
1200
Alayna Klco
https://www.drivemyway.com/wp-content/uploads/2022/03/Untitled-1-3.png
Alayna Klco
2020-04-13 14:38:36
2022-06-27 12:23:11
5 Parenting Tips for Truck Drivers