Today's Job of the Day comes to us from DuBois Chemicals.
DuBois Chemicals develops, manufactures, distributes and supports proprietary chemical and equipment products for a broad range of industrial and commercial applications, fulfilling mission-critical customer needs.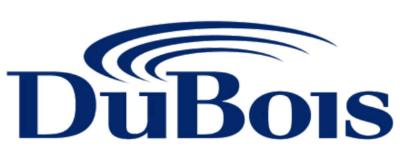 DuBois Chemicals is hiring Dry Van, Tanker, and Flatbed Local Drivers in Nampa, ID. Drivers transport various goods from warehouse to customer's locations using various sized power units ranging from class A to one ton flat bed and goose neck trailers.
In addition, this transporting follows DuBois policies as well as following DOT guidelines for the safe operation of a motored unit. Following appropriate safety procedures to transport hazardous materials is a must for DuBois Target Zero safety initiative, for driver and for public safety.
The position offers an average hourly rate of $20/hour with the opportunity to earn safety bonuses. The runs are 75% local with some overnights, around 300 miles from Nampa, ID. In addition, the schedule is Monday through Friday with some weekends. Also, drivers load and unload and use a pallet jack and fork lift.
DuBois offers Medical, Dental, Vision, Life, and Disability. In addition, drivers receive PTO and 401K effective after 90 days. Hazmat and Tanker endorsements are not required for hire, but drivers need to be willing to obtain the endorsements.

Interested in applying?
Learn more about the job requirements, benefits, pay and more.