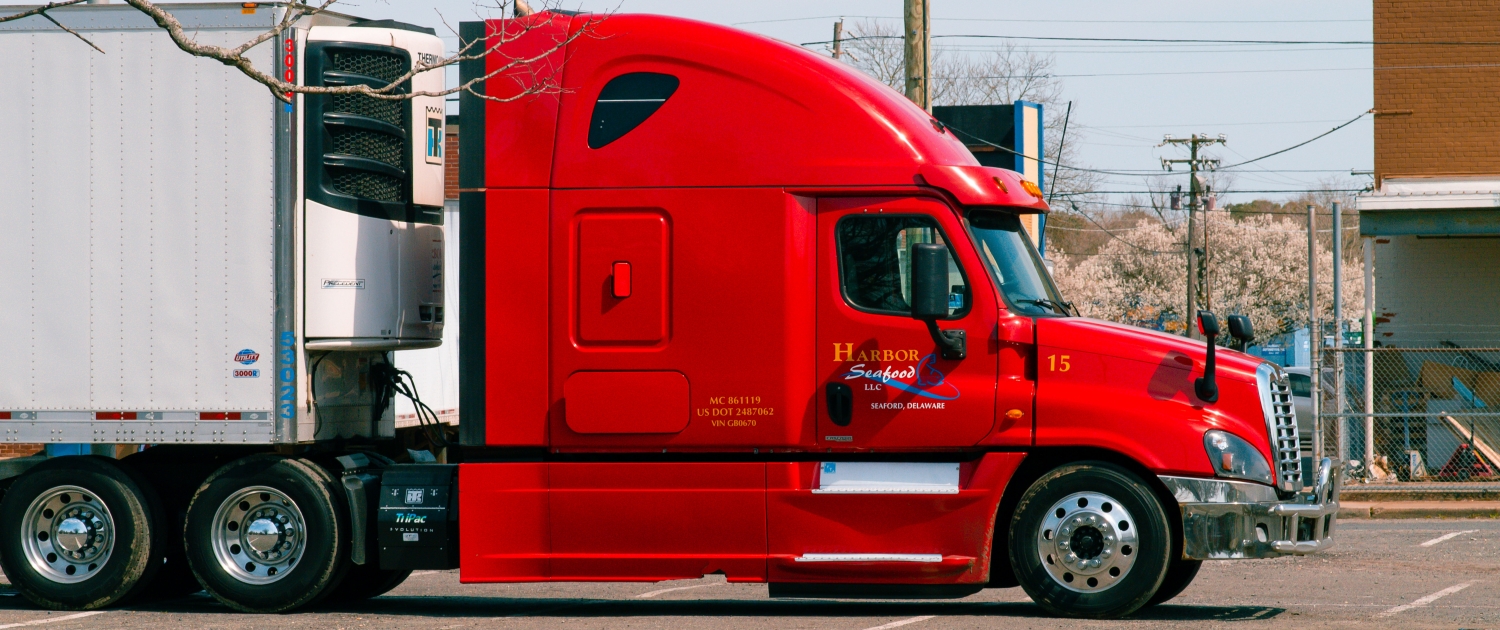 You have two job offers on the table. Which is one of the best truck driving jobs?
Job 1: ABC Trucking
ABC Trucking is hiring OTR drivers out of Wichita, KS. Drivers get 3 flex days off every 15 days and earn $0.45 CPM. Drivers average 2,500 miles per week. ABC Trucking offers full benefits that start immediately and a $1,500 retention bonus for drivers who stay at least 1 year. 
Job 2: Jack's Trucking
Jack's Trucking is hiring OTR drivers out of Wichita, KS. Drivers are home for 2 days every 2 weeks. Drivers earn $0.53 CPM and average 2,000 miles per week. Jack's Trucking offers benefits starting after 90 days and they provide a $1000 sign-on bonus.
Which job would you take?
ABC Trucking offers a lower CPM, but more miles. In a year, a driver with ABC Trucking would earn $56,250 and benefits start immediately! On the other hand, Jack's Trucking offers higher CPM, but fewer miles and benefits starting after 90 days. Typical annual pay would come to $53,000. Even beyond base pay, if you stay with your company for at least a year, ABC Trucking offers the higher bonus. Similarly, even though 3 flex days for every 15 on the road isn't the most common format, 3 days off out of 15 is a better offer than 2 days off out of every 14. ABC Trucking offers higher total compensation.
The best truck driving jobs have a strong total compensation package. That includes direct and indirect forms of compensation. If you turn down a job because the CPM is a few cents lower than your expectations, you might be leaving money on the table! Consider the total compensation package before accepting a job offer. 
1. Direct Compensation
When you think of pay, many people are really talking about direct compensation. Direct compensation includes the pay that comes as dollars and cents. That said, it's more than just your CPM or salary. Direct compensation also includes the money you earn from bonuses and savings programs. 
Base Pay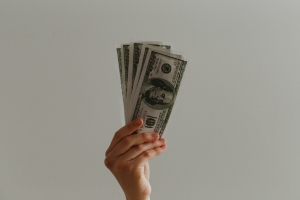 Base pay is the money you see in your paycheck. There are many different ways to get paid (CPM, salary, per load), but these base numbers don't tell the whole story when it comes to compensation. Base pay also includes per diem if your company offers it. Even within base pay, it's important to consider the bigger picture. If you're paid in CPM, find out how many miles drivers average. Is there a minimum number of guaranteed miles? A high CPM rate does no good if you can't get enough miles to pay the bills. 
Base pay makes up a large part of a total compensation package, but there are several other types of direct and indirect compensation to consider. 
Bonuses
Another common form of direct compensation is bonuses. Bonuses aren't guaranteed money, but you're likely to earn many in your time as a driver. Some of the most frequent bonuses offered are for recruitment, retention, referrals, performance, and safety. Some of the bonuses come upfront with no strings attached and others are dispersed over a period of time. In both cases, these bonuses make up a part of a total compensation package. 
Savings Programs
Savings programs are the third form of direct compensation.  For example, a 401k match from your company is a huge investment in your future! Even if you only put away a little money each year, your company will add to your savings. Not all companies offer 401k match programs, but any savings program will set you up for better finances down the road. 
2. Indirect Compensation
If you are reading CPMs and then deciding the pay is too low, you might be missing out! Base pay is important, but the highest base pay is not always the best job. Look for a job that gets you the pay you need AND compensates you in your time, benefits, and equipment. 
Home Time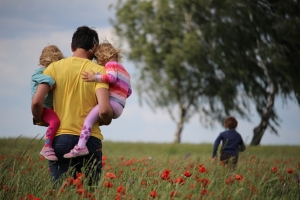 When you evaluate home time in a new job, there are three things to consider. The company is paying for your time, so this is part of your total compensation package. First, look at weekly home time. This will vary based on your run, but compared to similar positions, how do they stack up? Is the schedule consistent? Next, look at vacation time. If a company offers slightly lower CPM, but good, paid vacation, that could be a good offer. If you get paid vacation, that's money you earn without rolling a single tire on the road. Finally, look at sick days.
Stay in the business long enough, and everyone will need to take a few sick days. Does your company offer paid sick days or do you have to take it out of other time off? These are all parts of your compensation that won't show up if you only look at base pay.
Healthcare Benefits
Healthcare in the U.S. is expensive. The more your employer covers, the less your wallet takes a hit when you need medical care. Factor in whether your employer starts benefits right away or after a trial period. Similarly, does your employer offer any health and wellness benefits? Free gym memberships and smoking cessation programs are big health benefits that you won't pay a dime for. 
If you think benefits aren't much money compared to base salary, think again. On average, benefits cost the same as 31% of an employee's salary. To put it in perspective, a driver who is paid a $50,000 base salary essentially earns $65,000 when benefits are included. For an $80,000 salary, the total compensation number jumps to $104,800. As a driver, you don't see that money in your paycheck, but it would be a huge out-of-pocket cost if you were responsible for it. Medical benefits are a big part of total compensation.
Equipment
The equipment you drive is also a consideration for total compensation. Newer and well-maintained equipment keeps you moving and makes sure you get the miles you need. In any recruitment conversation, ask about the make, model, and year of the truck you would be driving. It's also a good idea to ask about an EZ Pass and fuel card. Even cab perks such as radio and ride-along programs have value. None of these perks make up for terrible base pay, but they are worth considering as a part of total compensation. After you talk to a recruiter, make sure to do your own research too. Check the CSA scores of carriers to see how they prioritize safety and equipment maintenance, and make sure they measure up.
3. Company Culture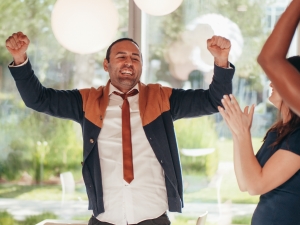 Why are the most important things in life so hard to put a number on? There are no numbers to talk about the value of your family or pride in a job well done. Company culture is like that. Company culture isn't part of total compensation, but the best truck driving jobs all have a good company culture. Drivers are respected and value for the critical work they do. That shows up in everything from pay to home time to how drivers and dispatchers interact. Find a company that respects your work and time, and you'll find a job worth keeping. 
In her DriverReach interview, NTI's Leah Shaver said it best:
"If you ask a professional driver, they will tell you pay is not the most important factor, respect is. Ask them to define how they could be shown more respect and they'll list a number of variables related to their paycheck. Compensation is arm-in-arm with the most important factors at any job. It is the 'handshake agreement' that often leads a driver to accept a new position and encourages them to remain in with the company. If the pay, benefits, and company culture is there to support and engage the driver, they will stay focused and retained at their employer."
When you look for your next CDL job, focus on total compensation and strong company culture. The best truck driving jobs have both. Those are the jobs that are worth your time.

Find a Truck Driving Job
Drive My Way matches you with a CDL job based on your personal preferences and qualifications.
https://www.drivemyway.com/wp-content/uploads/2021/04/shay-5n2EemBYQm4-unsplash-e1618844349991.jpg
3485
5983
Alayna Klco
https://www.drivemyway.com/wp-content/uploads/2022/03/Untitled-1-3.png
Alayna Klco
2021-04-22 13:14:34
2021-04-22 13:14:34
3 Things that Make Up the Best Truck Driving Jobs