When it comes to naming the best semi trucks for CDL drivers, everyone knows there are only two good answers.
The one you're driving or the one you wish you were driving.
This is actually a hot debate about which truck is the very best semi truck, but there are a few names you can't miss. Vote for your favorite, then see who's winning in the polls right now!
1. Freightliner
Every list of the best semi-trucks that's worth its salt has to include Freightliners. They are currently the most popular truck among drivers in the United States. It's for a few good reasons.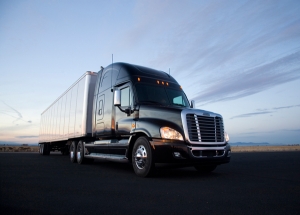 Freightliner highway trucks offer day, sleeper, and crew cab options. They're built to handle all types of loads, and they house a 350-600 horsepower engine. Freightliner trucks are aerodynamically efficient, so they get good fuel efficiency which saves money in the long run. They are also typically less expensive to buy and operate than Peterbilts and Kenworths. So, that's another plus for the pocketbook.
With top features for drivers and a lower price tag, it's not hard to see why many people choose Freightliners. 
2. Peterbilt
Open roads stretching ahead of you, a powerful rig beneath you, and a classic look that you just can't beat: that is the legacy of a Peterbilt. They are the Harley Davidsons of the trucking world. A long-nose Peterbilt is an iconic trucking look, and for style, it can't be topped.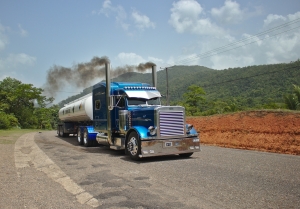 Peterbilts are made by PACCAR, the same company that owns Kenworth. While many drivers are loyal to what Peterbilt represents, there's no denying the quality of these trucks. Peterbilt offers the most trucks with alternative fuel options. Their trucks also have aluminum bodies. This makes for a lighter and more fuel-efficient ride, but you may want to look at something else if you're hauling heavy loads.
3. Kenworth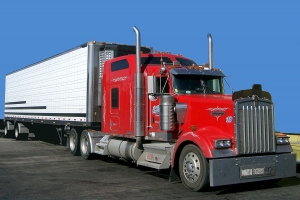 Looking for a tractor built by truckers for truckers? Kenworth is your place. Experienced drivers consult on the design for new models, and it shows. These trucks have great navigational technology which makes your day on the road a little smoother and less stressful.
Kenworths are made by the same parent company who makes Peterbilts. They tend to be a little bit heavier on materials and build than their Peterbilt counterparts. Kenworths lose out on some fuel efficiency as a result, but it also gives them a sturdy feel that drivers love. 
4. Volvo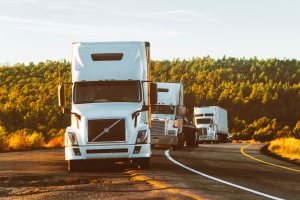 Volvos don't get quite as much fame in the United States as Freightliners, Peterbilts, and Kenworths, but they are top notch. Even though they aren't as common in the US, Volvos are recognized internationally as a top brand.
In the US, Volvos come in fifth for heavy-duty truck manufacturers, but it holds the second place title worldwide. They come from the same parent company that makes Mack trucks, and drivers can be confident they are getting a quality ride with a great support network when they choose a Volvo. 
5. International
Rounding out our top 5 list of best semi trucks for drivers is International. With models like the Lonestar and the LT series, International shows off some good looks and quality trucks.
These trucks are especially known for power and performance.
That performance makes models like the Lonestar particularly good for special deliveries like cattle, horses, and other livestock. 
The Bottom Line
In the USA, Freightliners, Peterbilts, and Kenworths have the most loyal followings. With clean designs and a truck body that's built to last, it's easy to see why drivers love them. But, Volvo and International score high marks globally and are a great choice for many drivers. At the end of the day, it's a matter of personal preference, price, and your driving needs. What's your opinion? Tell us what you love about your truck and why it's the best. We have a debate to settle!

Drive My Way matches you with a job based on your preferences like pay, home time, touch level, and more.
https://www.drivemyway.com/wp-content/uploads/2020/10/WP-Cover-Images-5.png
800
1600
Kerry Marinchick
https://www.drivemyway.com/wp-content/uploads/2022/03/Untitled-1-3.png
Kerry Marinchick
2020-10-13 13:47:44
2022-06-21 14:56:45
5 Best Semi Trucks for Truck Drivers