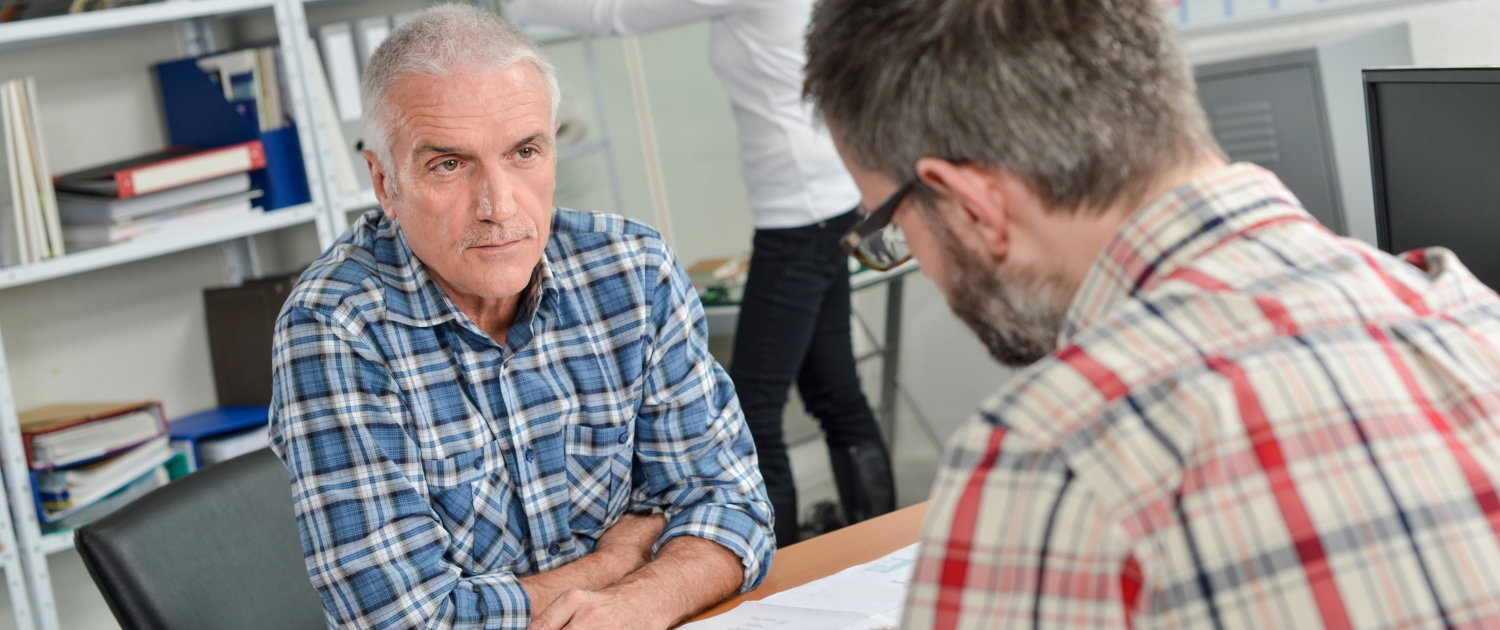 Before deciding on a job, truck drivers need to consider a lot  of different factors. Pay, home time, type of run, bonuses/incentives and company policies all make a difference in which carrier a driver will eventually choose to work for.  
Ideally, during the interview process, the recruiter or company representative you're speaking to will be forthcoming with all the information you need to know to make your decision. In the case that recruiters aren't being as transparent as you'd like, truck drivers need take it upon themselves to ask the right questions to get the information they need.  
You don't want to be blindsided, or worse, tricked, into accepting a job which doesn't work for you. We put together a list of the 30 most important truck driver interview questions that drivers should be asking before taking a job with a new company.  
Compensation and Pay

Probably the most important consideration for drivers are issues around pay and benefits. You want to make sure the company is offering a pay package that fulfils your financial needs. Find out all the details about pay rates, pay models, bonuses, and expected raises. Companies have different ways of offering home time and vacation time too, so you want to make sure you understand the details. 
Finally, you'll likely end up negotiating on some of these factors. Have a list of non-negotiable items, so the company knows what's important to you. 
CDL driver Tamera shared this recommendation with us,  
"Before negotiating, have two lists. Have a non-negotiable and a negotiable one. Don't defer from anything on your non-negotiable list or you won't be happy down the road. Once the list is prioritized, you can begin to ask questions and make notes. Make sure the items that are verbally agreed to are legit. Wouldn't hurt to get it in writing. If the recruiting department balks on giving you anything in writing, then chances are they are over-promising and will under-deliver." 
1. How does your carrier pay? What is the max rate of pay for drivers?
2. How does your carrier handle raises? When and how can I expect a raise?
3. What types of benefits do you offer?
4. How long do benefits take to kick in?
5. Are there any bonuses for safety, fuel, sign-on, performance, driver referral, etc.?
6. Does your carrier offer detention pay?
7. What are the details of your home time policy? PTO, sick time, vacation?

Aside from pay and benefits, the next most important thing drivers want to know about are operational details. What type of freight will they be hauling and what runs will they make? Will they need any additional endorsements? What level of touch will the freight be? Will there be majority drop and hooks or live loads? 
Knowing the answers to these truck driver interview questions will make drivers confident in their decision to either accept or decline a position.  
8. What kind of freight do you haul? 
9. In which states do you operate? What kind of runs do you have? 
10. How do you calculate driver miles? 
11. What is the average length of load?  
12. What is the average number of miles per tractor? 
13. How many terminals does the company have and where are they located? 
14. How much of your freight is drop and hook?  
15. Are drivers required to physically unload freight? 
16. Is there forced dispatch? 
17. How are you managing the ELD mandate? 
Equipment

One of the biggest concerns that drivers have is the kind of equipment they'll be using. This is understandable as a driver's truck is their home away from home. Inquiring about what kind of truck you'll be driving, amenities, and maintenance are important, especially for OTR and regional drivers. 
18. What types of truck does the company use? How old are they? 
19. Am I expected to take care of truck maintenance? 
20. Are drivers able to take equipment home with them during home time? 
21. What amenities do the trucks come with? Refrigerators? Single or double bunks? 
22. Is there slip seating? 
Company Culture

In addition to the questions above, drivers should ask general questions about the company to get a sense of who they will be working for. Many drivers say they are looking for a family-oriented company, which will respect them as a person and not just a disposable number.  
If the company's culture is strong, it can help drivers feel a sense of belonging and give more fulfillment to the job. If turnover is high, or there are many trucks sitting idle, it doesn't reflect strongly on the company.  
23. How many employees does the company have? How many drivers? 
24. What is the ratio of driver managers or load planners to drivers? 
25. What is the company's turnover rate? 
26. How many empty or idle trucks do you have right now? 
27. How long has the average driver been with the company? 
28. What is the passenger policy? The pet policy? 
29. How would you describe the company's culture?  
30. Am I able to talk to a current driver about their experience with your carrier? 
That last question is especially important to ask. It's good to do your research on a carrier outside of your direct communications with them. Talking to one of their current (or past) drivers is a great way to make sure you're getting all sides of the story when learning about a carrier you'd potentially drive for.  
These are just some of the truck driver interview questions you should be asking when considering driving for a new carrier. There will always be other questions to ask based on the specific company and you and your family's unique needs.
If you're just starting your search for a new CDL or non-CDL job, consider using Drive My Way. We custom match both CDL and non-CDL drivers with jobs based on their unique needs and preferences. You can make a free profile below.

Drive My Way matches you with a job based on your preferences like pay, home time, touch level, and more.
https://www.drivemyway.com/wp-content/uploads/2019/12/AdobeStock_126982684-scaled.jpeg
1367
2048
Reid Smith
https://www.drivemyway.com/wp-content/uploads/2022/03/Untitled-1-3.png
Reid Smith
2022-12-08 12:00:32
2022-12-08 17:57:29
30 Truck Driver Interview Questions to Ask During Your Next Interview