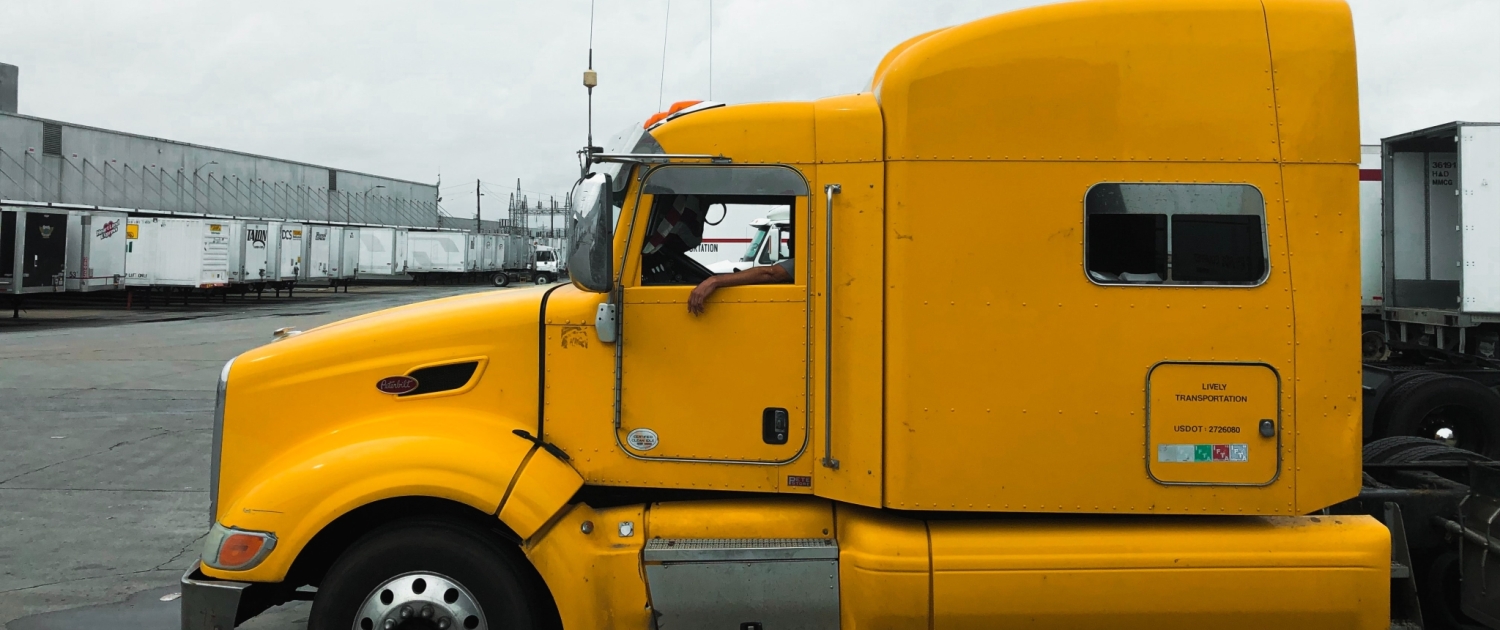 Waiting. It's one of the biggest frustrations for truck drivers. Every day, drivers lose hours off the clock and money out of their pockets when they're forced to wait at a shipper or receiver for hours (sometimes days) for a live load. 
While some carriers make up for this by offering detention pay for their drivers, many don't. This is why many drivers see drop and hooks as the answer to these problems. The question is, are drop and hooks really that much better than live loads? 
What is Drop and Hook?

A drop and hook is when a driver "drops" their trailer at the customer's yard and gets a new one before driving off.  
Drivers will get an appointment time for these drop offs, meaning they won't have to wait for any loading or unloading of the trailer like they would with a live load. Aside from taking less time, drop and hooks are no touch, which is always a bonus for drivers.  
What is Live Load?

Live load, sometimes known as "dock bumping" is when a driver backs their trailer up to the warehouse doors and then waits while the workers or jockeys to unload the truck. If a backhaul is scheduled, then the driver will have to wait for the trailer to be loaded back up as well. Just like with drop and hooks, drivers are given windows for when to be at the customer's facility. 
On average, a live load takes around two hours. It can of course take more or less time depending on how many warehouse workers are on duty, what the cargo is, and how busy the yard is.  
Which is More Common?

This all depends on what you're running. In general, there will be more live loads in reefer and flatbed hauling than there will be for dry van. This rule is fast and loose, so don't bank on always having a drop and hook if you're running dry van. 
Drop and hooks are usually utilized by larger carriers that have a lot of trailers. If you're running for a smaller carrier, you'll probably be looking at a lot of live loads. Space is another constraint for drop and hooks, since a lot of facilities simply don't have the room for trailers to be sitting around waiting to be picked up. 
What are the Pros and Cons?

Most drivers will agree that in general, drop and hooks are quicker and therefore better than live loads. This isn't always the case though. As any experienced driver will tell you, there are a number of things that can go wrong with a shipper or receiver, resulting in you waiting well past your appointment time to get a new trailer. As a driver, these situations are extremely frustrating, since there's not much you can control aside from getting to your appointment on time. 
Although most drivers prefer drop and hooks, live loads have some benefits as well. One is that you won't run the risk of getting a worn-down trailer. If you're doing a lot of drop and hooks, you'll eventually get saddled with a less than ideal trailer. While not likely, these trailers could have electrical problems like faulty brake lights or tires that lose air. Dealing with these problems will add more time to your trip that could have been saved if you kept your old trailer.  
Drop and hooks also take a bit more skill than your traditional dock bumping. Drivers need to carefully line up their fifth wheel plate with the trailer's kingpin. This isn't an expert level maneuver or anything, but it's something that you wouldn't have to worry about with a live load.  
There's also the issue of an overweight trailer. Some shippers may not do their due diligence in making sure a trailer is under the 34,000 tandem axel weight limit. You'll only realize this when you hit your first weigh station. You'll then have to go back to the shipper and start the whole process over again, which could add hours onto your trip.  
Which One's Better?

The logistics chain is a long and messy one. There are hundreds of moving parts that go into getting a product from point A to point B. Any one of those moving parts could go wrong, with the truck driver being the one left waiting for the issue to be resolved, drop and hook or not. 
That being said, with a live load, you're almost guaranteed to be waiting at least some amount of time. If everything goes right with a drop and hook, you should be leaving your customer's facility with a new trailer in no time.  
If you're a truck driver looking for a job with drop and hooks? Drive My Way has you covered. 

Drive My Way matches you with a job based on your personal preferences and qualifications.
Create a Free Profile
https://www.drivemyway.com/wp-content/uploads/2022/06/jahongir-ismoilov-fENr719OgCU-unsplash-scaled-e1654868969964.jpg
1269
2048
Reid Smith
https://www.drivemyway.com/wp-content/uploads/2022/03/Untitled-1-3.png
Reid Smith
2022-06-10 14:00:41
2022-06-13 12:44:55
Drop and Hook vs. Live Loads: Which is Better?